National Bureau of Economic Research
Conducting and disseminating nonpartisan economic research
Latest from the NBER
A research summary from the monthly NBER Digest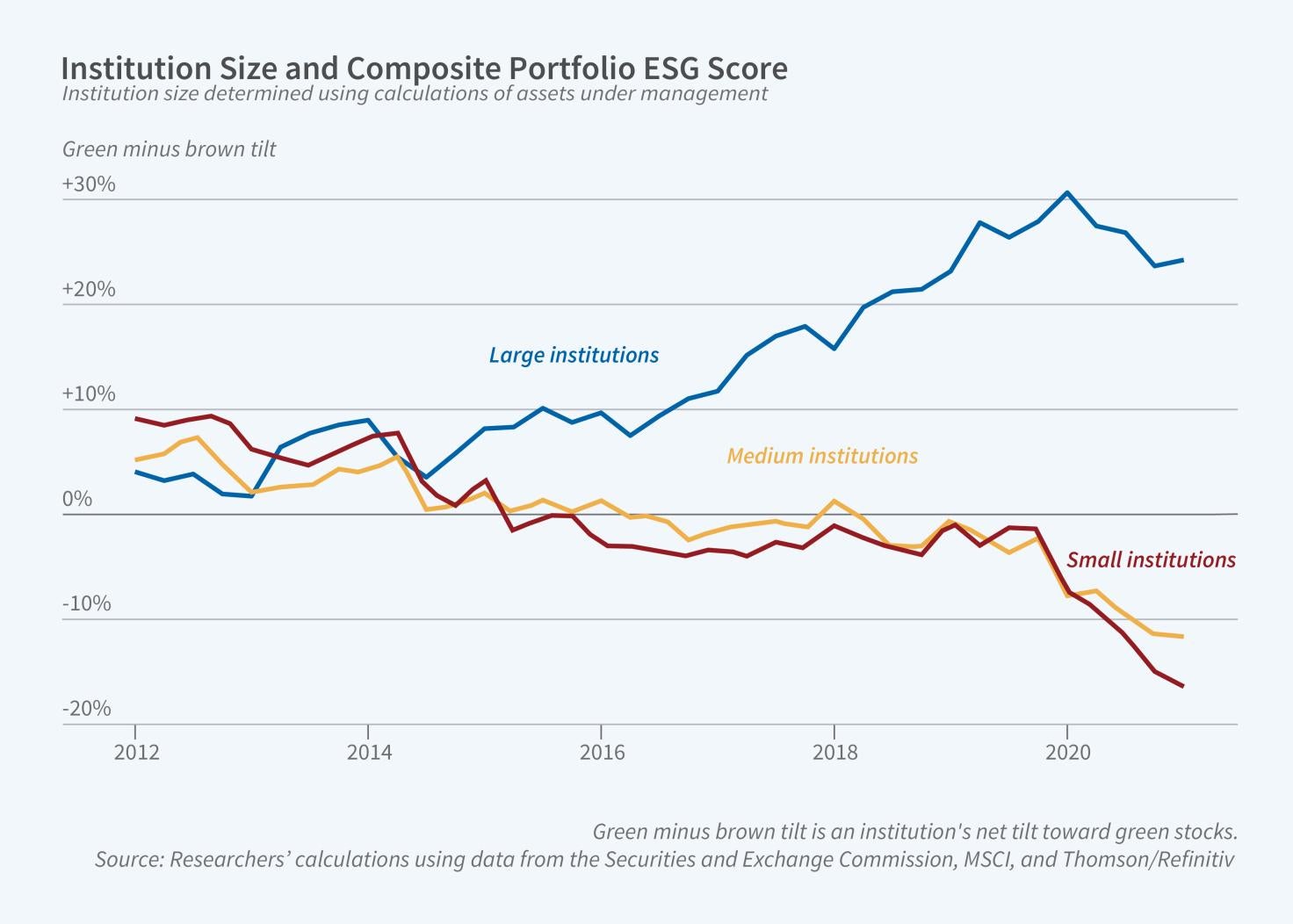 article
Financial institutions that mention environmental, social, and governance (ESG) criteria in their investment policies had $35 trillion in assets under management in 2020. To assess how these criteria affect portfolio composition, however, it is necessary to compare their actual portfolio holdings with a counterfactual that describes what their portfolio holdings would have been in the absence of any ESG considerations. In Green Tilts (NBER Working Paper 31320), Lubos Pastor, Robert Stambaugh, and Lucian Taylor estimate the extent to which ESG factors alter investment...
news article
The NBER Board of Directors appointed 54 research associates, all of whom were promoted from faculty research fellow status, at the board's September 2023 meeting. Research associates must be tenured faculty members at North American colleges or universities; their appointments are recommended to the board by directors of the NBER's 20 research programs, typically after consultation with a steering committee of leading scholars. The new research associates are affiliated with 28 different colleges and universities; they received graduate training at 25 different institutions.

In addition, NBER President James Poterba appointed three new faculty research fellows, typically junior scholars, also on the advice of program directors and their steering committees. The names and university affiliations of the new…
From the NBER Bulletin on Health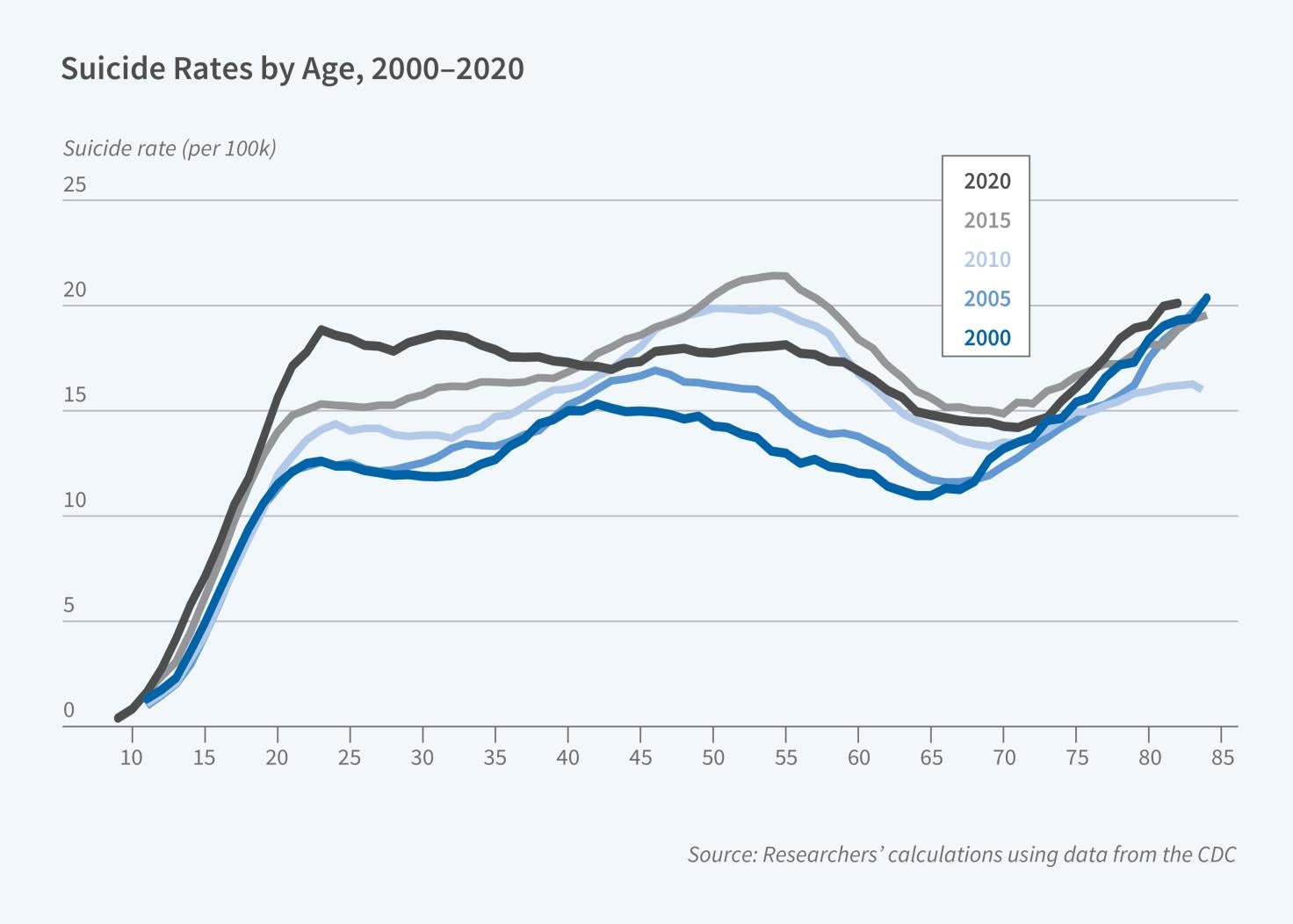 article
Annual suicide deaths per 100,000 people in the US increased gradually from 10 in 1950 to 13 in 1970 then experienced a long decline, reaching a trough at 10 in 2000. Between 2000 and 2020, however, the US suicide rate exhibited an upward trend.
Two aspects of this increase are especially notable. The first is its speed. Between 2000 and 2020, the suicide rate rose from 10 per 100,000 to just over 14 — a 40 percent increase in only 20 years, and enough to temporarily catapult suicide into the top 10 causes of death in the US. The second was the absence of other countries experiencing...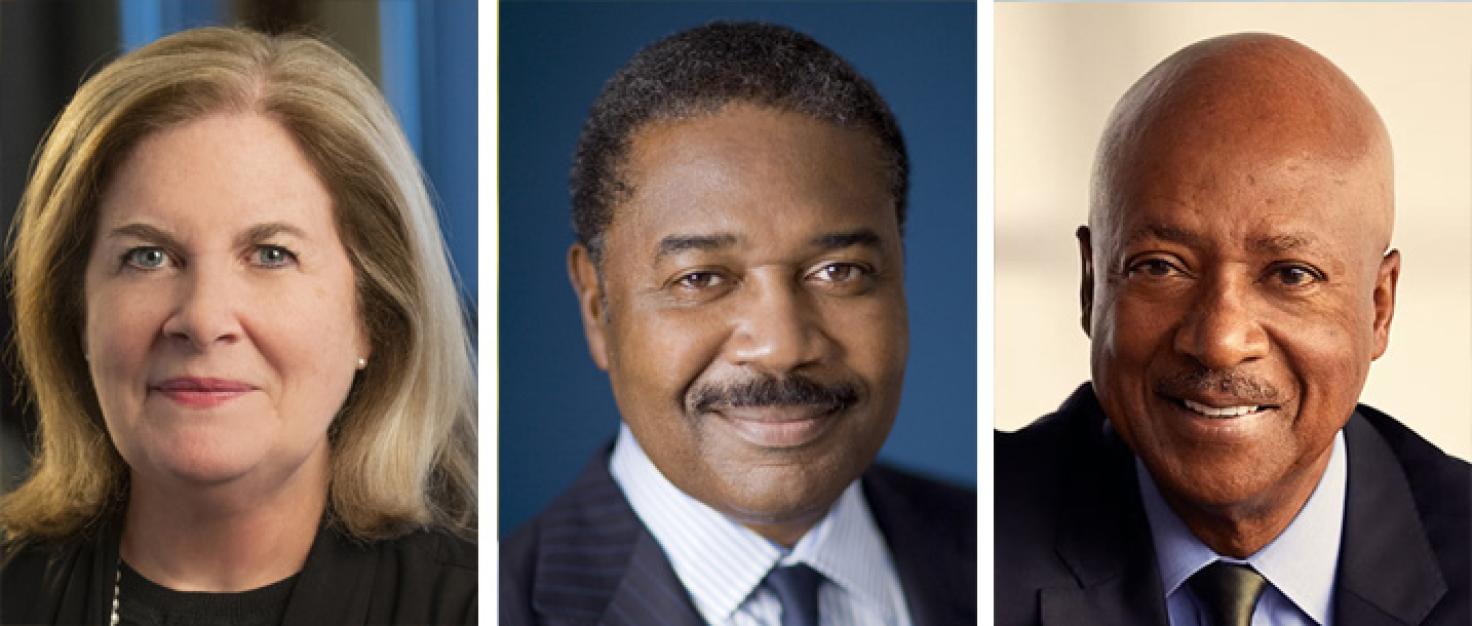 (L to R) Esther George, William M. Lewis, Jr., and Laurence C. Morse
news article
Esther George, William M. Lewis Jr., and Laurence C. Morse were elected members at large of the NBER Board of Directors at the board's September 11 meeting.
From the NBER Bulletin on Retirement and Disability
article
As nearly two-thirds of US civilian workers have access to an employer-sponsored defined contribution (DC) plan, workers' decisions as to whether and how much to contribute to their DC plans have important consequences for their retirement security. Most employers offer a "match," where the employer's contribution to the plan depends on the employee's contribution, though the match rate and the amount of contributions eligible to be matched vary across employers. An employer match creates a large and transparent incentive to contribute by offering a guaranteed return on the worker's contribution.
In married couples where both workers have access to DC plans, the match schedules of both plans are relevant for retirement savings decisions. For a given amount of total…
From the NBER Reporter: Research, program, and conference summaries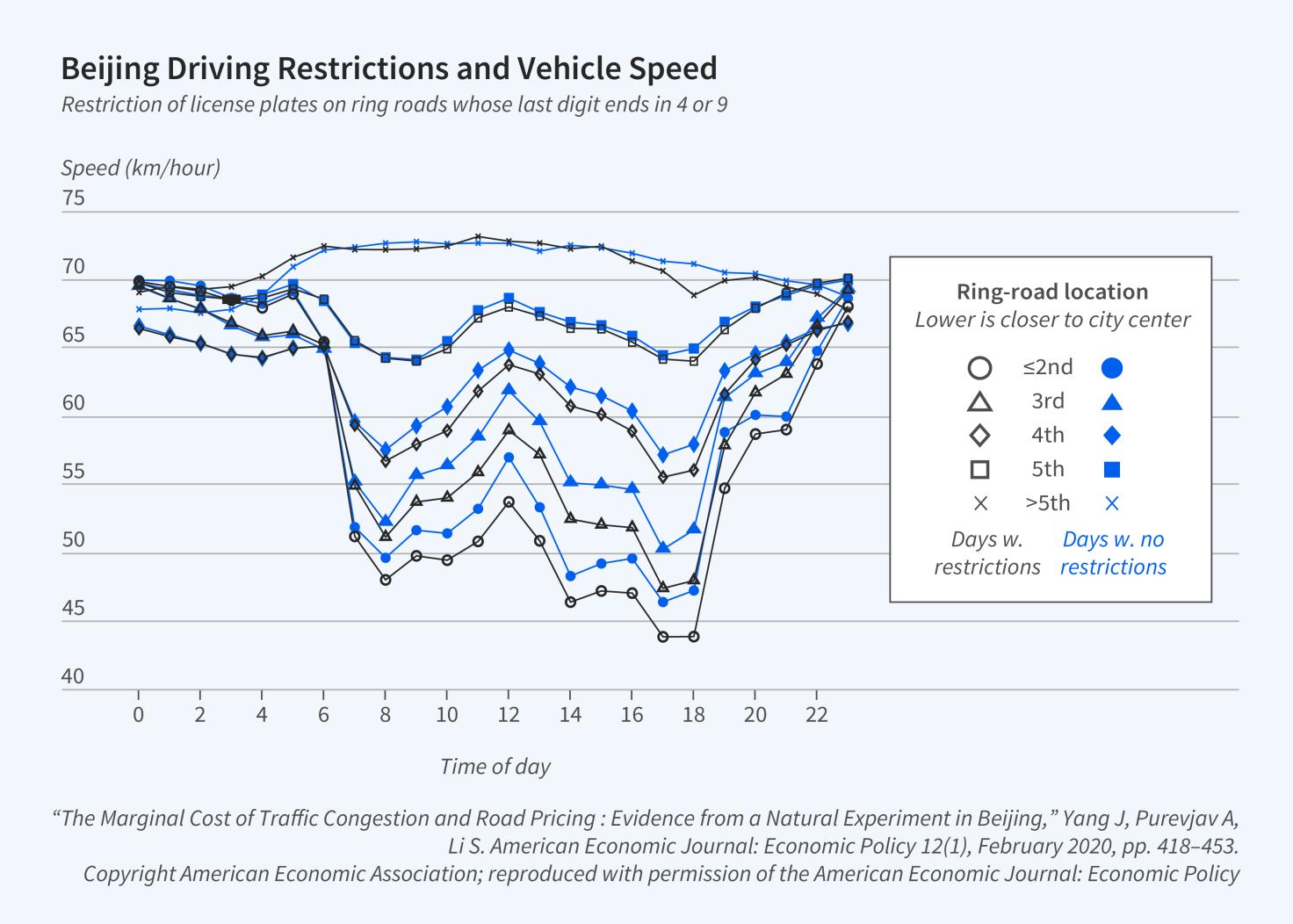 article
Traffic congestion poses a significant challenge in urban centers, especially in fast-growing emerging economies where rapid urbanization and increased travel demand have outpaced road infrastructure and regulations. Longer travel times and worsened air quality resulting from congestion hinder mobility and urban development while reducing the overall quality of life. In the 2018 TomTom Traffic Index, which is based on real-time GPS traffic data from 403 cities in 56 countries, the 10 most congested cities were all in developing and emerging economies. In these cities, commuters spent over 200 hours of extra travel time per year relative to when transport was flowing freely.
Local governments have implemented a range of policies to address traffic congestion, targeting both the demand and supply…
From the NBER Bulletin on Entrepreneurship
article
Depending on the data source, 12 and 28 percent of high-growth startups are run by women, although women make up 45 percent of the overall labor force. Fewer than 10 percent of entrepreneurs are Black. In Race and Gender in Entrepreneurial Finance (NBER Working Paper 30444), Michael Ewens surveys available data and presents a framework for assessing gender and race gaps in startup founding, financing, and growth.
The startup path is complex: individual entrepreneurs must secure financing, grow, and successfully exit. In addition to the initial decision to launch a startup, decisions on firm type, scale, industry, location, and long-term…
Research Projects
Conferences
Books & Chapters
Through a partnership with the University of Chicago Press, the NBER publishes the proceedings of four annual conferences as well as other research studies associated with NBER-based research projects.
Research Spotlights