Training Program in Aging and Health Economics
NBER's Training Program in Aging and Health Research, funded by the National Institute on Aging and NBER, under the direction of Professors Amy Finkelstein and David Cutler, gives outstanding early-career economists and graduate students exposure to a wide range of NBER research projects related to the economics of aging and health care.  Participating fellows pursue independent research while benefitting from
  •  Opportunities for regular interaction with the Bureau's large network of prominent investigators working in this field
  •  Inclusion in the vibrant research community at NBER, and in Cambridge more broadly, with many relevant seminar series
  •  Excellent group of young scholars
  •  Invitations to attend and participate in the NBER Summer Institute Workshops on Aging and Health Care, with opportunity to hear cutting edge research and interact with scholars from across the US and beyond
  •  Access to NBER's extensive data collection, including Medicare data, with full-time IT support
Major Themes of NBER Research on Aging and Health

   •    Trends in Health and Disability
   •    Geographic Variation in Health and Life Expectancy
   •    Determinants of Health and Health Disparities
   •    Health Care Resource Allocation and Productivity
   •    Health Behaviors and Health
   •    Interventions to Improve Health
   •    Health Investments and Care
   •    Implications of Health Policy Reform
   •    Health and Work Capacity at Older Ages
   •    Interactions Between Health and Financial Wellbeing
   •    The Value of Medical Innovation
   •    International Comparisons of Health and Aging
   •    Pain Management and Opioid Use
Investigators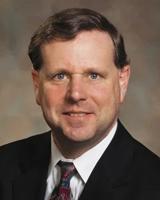 David Cutler is the Otto Eckstein Professor of Applied Economics at Harvard University. His research interests include the determinants of health status and longevity, the economics of health care delivery, and health policy.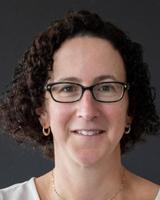 Amy Finkelstein is the John and Jennie S. MacDonald Professor of Economics at the Massachusetts Institute of Technology and the co-founder and Co-Scientific Director of the Jameel Poverty Action Lab-North America. Her research interests focus on public finance and health economics, particularly market failures and government intervention in insurance and health care markets. She has been an NBER affiliate since 2001.
Supported by the National Institute on Aging grants #1 T32 AG00186-01, #5 T32 AG00186-02, #5 T32 AG00186-03, #5 T32 AG00186-05, #2 T32 AG00186-06, #5 T32 AG00186-07, #5 T32 AG00186-08, #5 T32 AG00186-13, #2 T32 AG00186-13, #5 T32 AG00186-18, #2 T32 AG000186, #T32AG000186, and #T32AG000186-25S1
Mentioned in the News
Publications in Journals that Preclude Working Papers
Papers in outlets that restrict pre-publication working paper distribution.
- Molecular Psychiatry
CITATION: Molecular Psychiatry May 2020
- JAMA
CITATION: JAMA 324(4), July 2020, pp. 388–390