National Bureau of Economic Research
Conducting and disseminating nonpartisan economic research
Latest from the NBER
A research summary from the monthly NBER Digest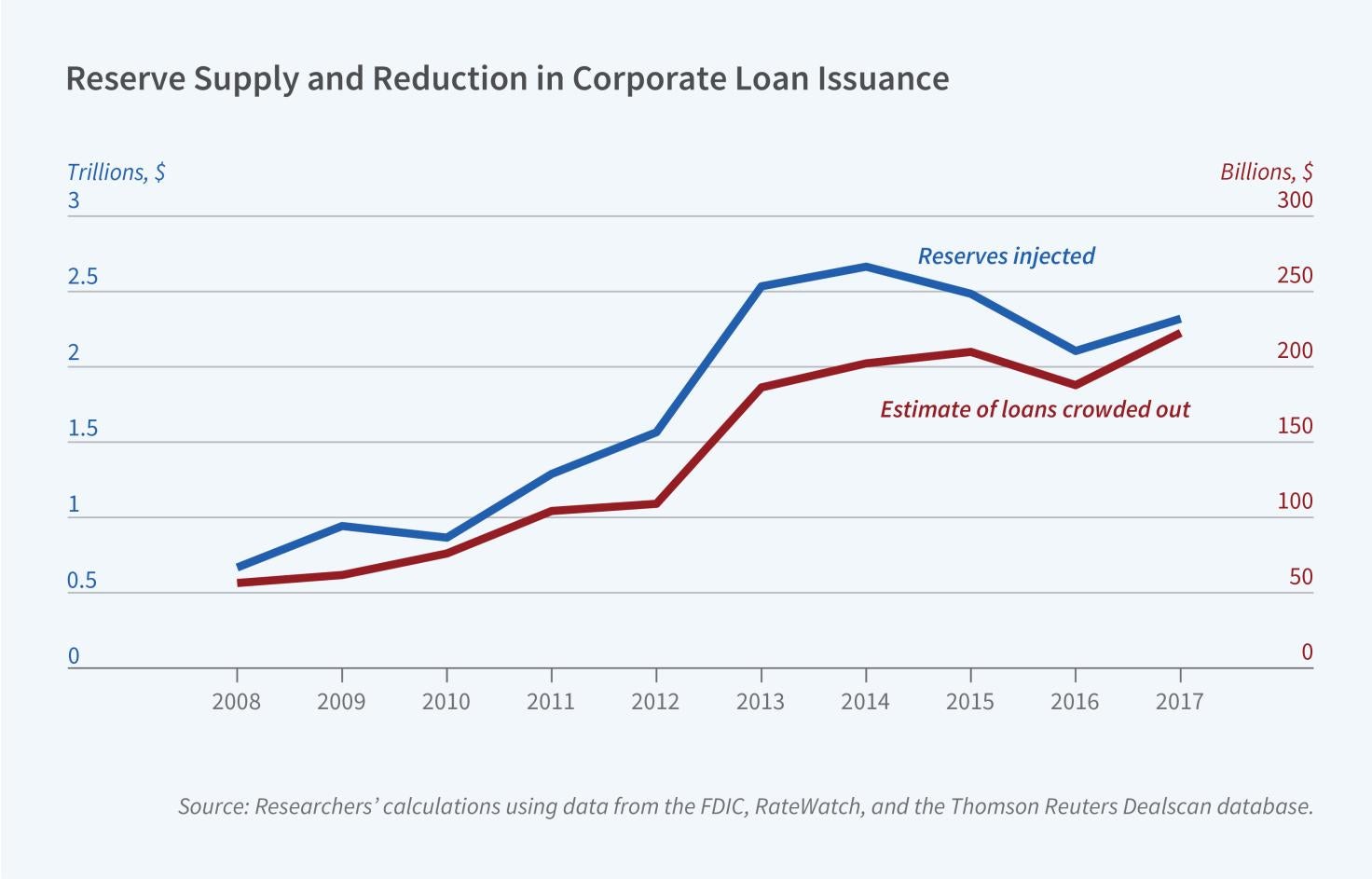 article
Banks face a tradeoff between lending out as many of their assets as possible to maximize interest revenue and keeping enough liquid assets on hand to stave off potential bank runs. Since a run on a specific bank can lead to broader financial contagion, governments typically intervene to constrain banks' behavior through instruments like leverage ratio regulations. These regulations involve restrictions on the ratio of a bank's Tier 1 capital — its shareholders' equity and retained earnings — to its total assets.
In response to the financial crisis of 2007–08, the Federal Reserve's multitrillion dollar quantitative easing program used central bank reserves — liquid assets that must be held within the banking system — to purchase assets from outside…
From the NBER Reporter: Research, program, and conference summaries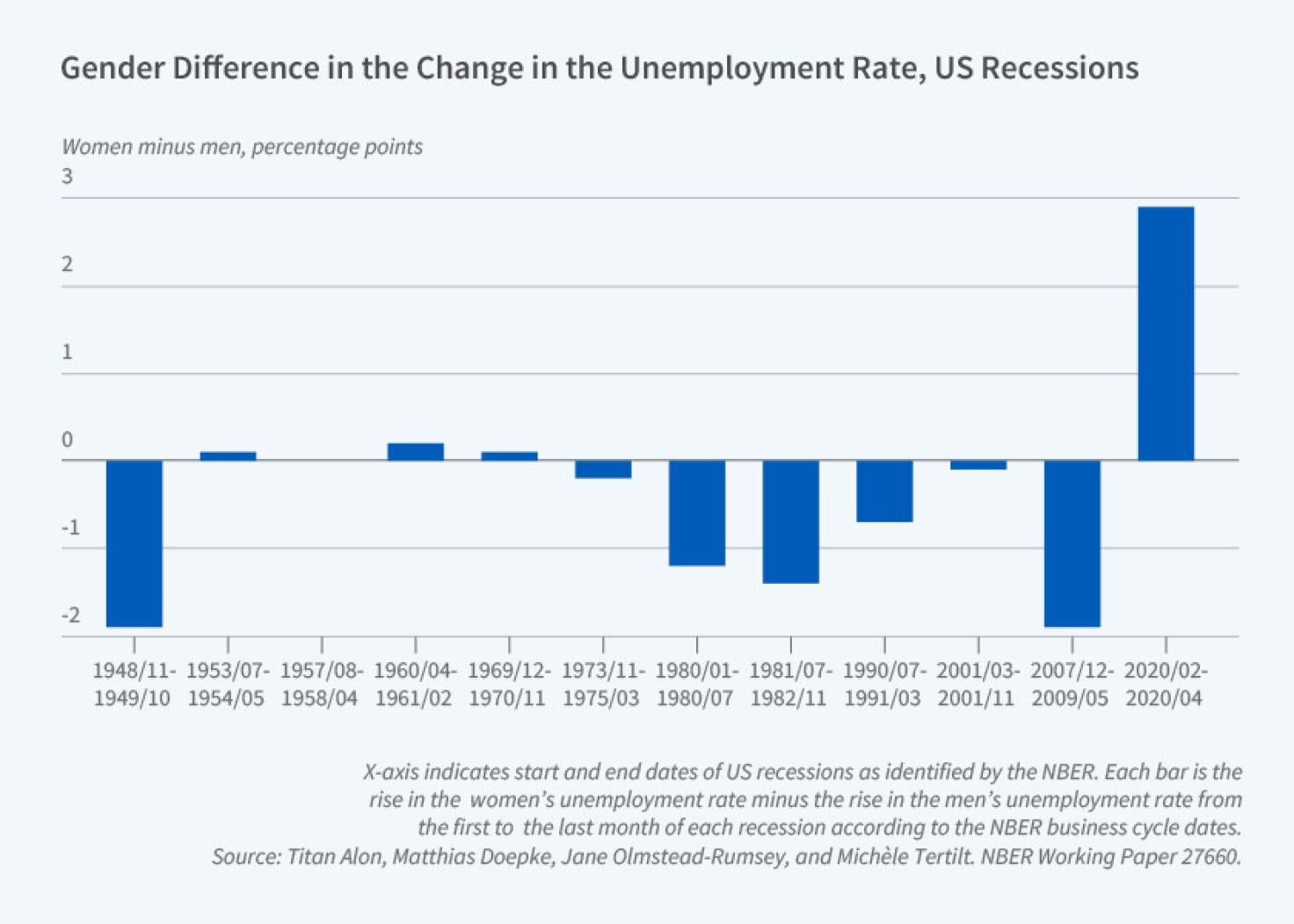 article
The pandemic recession of 2020 was unusual not only for its cause and severity, but also for the disproportional impact that it had on women's employment.
Figure 1 displays the difference between the increases in women's and men's unemployment for all US recessions since 1949. In most recessions, this difference is either close to zero or negative, indicating that men experienced a sharper rise in unemployment than women. In the Great Recession of 2007–09, for example, men's unemployment increased by about 2 percentage points more than women's. In contrast, in the pandemic recession of 2020 women experienced a sharper rise in unemployment. The gap between the increase in women's and men's unemployment is almost 3 percentage points, which is larger in absolute value…
From the NBER Bulletin on Health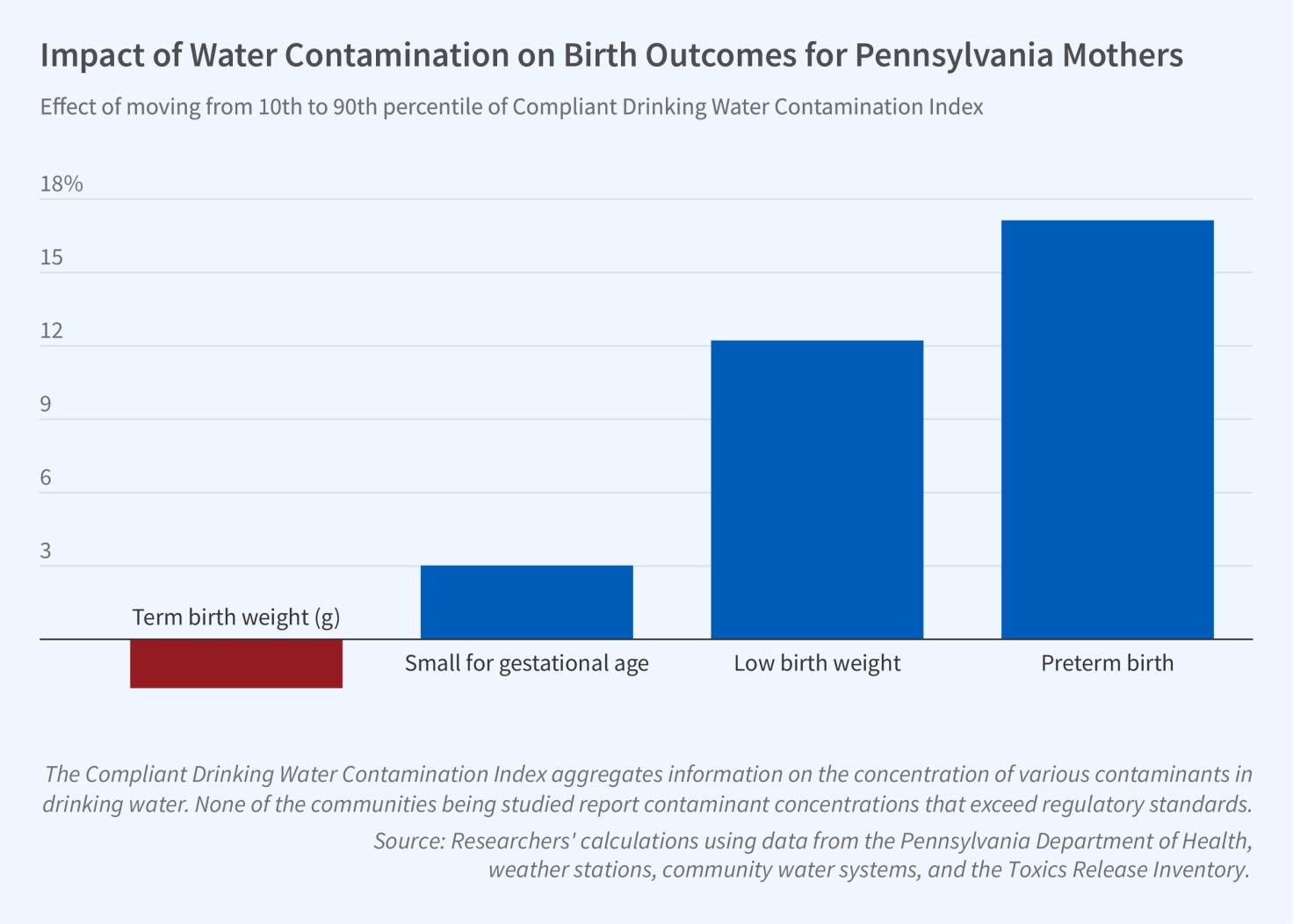 article
The Safe Drinking Water Act regulates over 90 contaminants — such as lead and arsenic — in community water systems. These regulations establish maximum contaminant levels (MCLs) for each contaminant; levels that exceed MCLs are considered violations. However, even among water systems that meet regulatory standards, the levels of contaminants can vary. In Drinking Water Contaminant Concentrations and Birth Outcomes (NBER Working Paper 31567), researchers Richard DiSalvo and Elaine L. Hill show that elevated levels of contaminants — even in communities where the concentrations are compliant with regulations — adversely affect birth…
From the NBER Bulletin on Retirement and Disability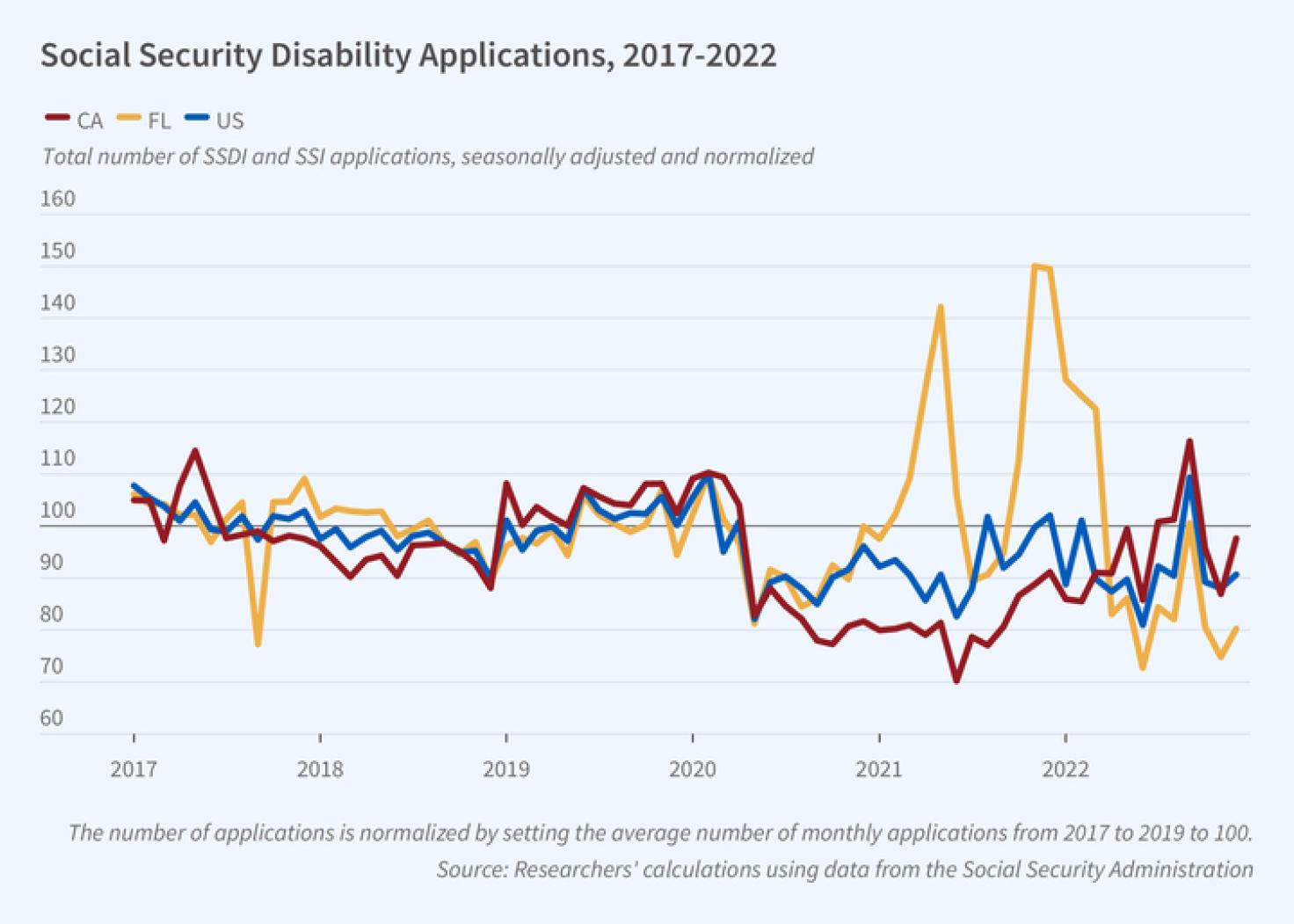 article
The COVID-19 pandemic and its associated health and economic burdens have unfolded quite differently across states in the US. These differences are due to a variety of factors, including population density, socioeconomic status, health, and state policies. Variation across states in the timing and magnitude of the pandemic as well as in state characteristics and policies may have affected the dynamics of federal disability applications during this period.
In Inter-State Variation in Disability Applications During the COVID-19 Pandemic (NBER RDRC Working Paper 22-02), researchers Pinka Chatterji, Yiran Han, Kajal Lahiri, Jinman Pang, and Yimeng Yin examine inter-state differences in the monthly dynamics of disability applications after the onset...
From the NBER Bulletin on Entrepreneurship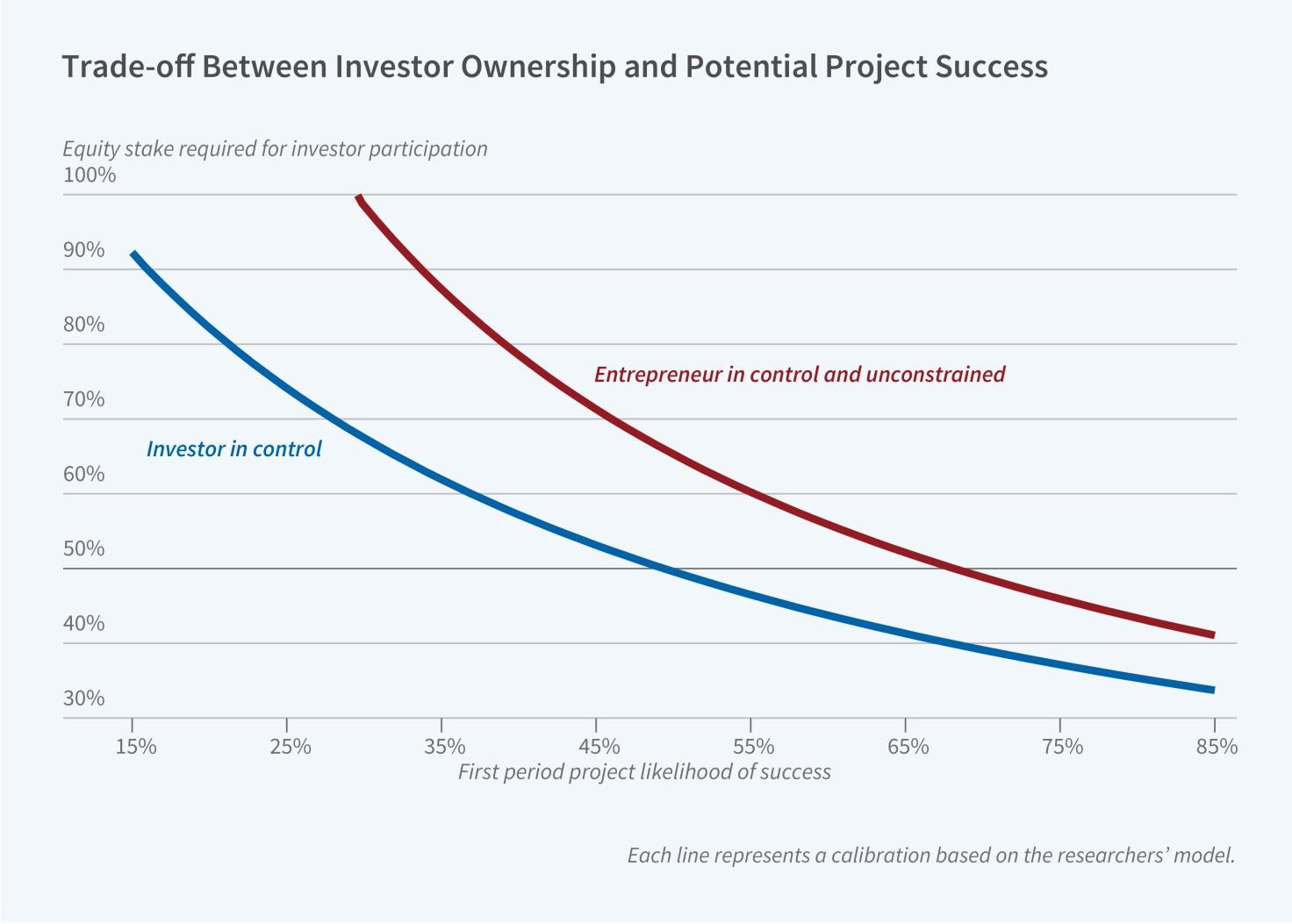 article
In Do Entrepreneurs Want Control? And Should They Get What They Want? A Historical and Theoretical Exploration (NBER Working Paper 31106), Naomi R. Lamoreaux and Jean-Laurent Rosenthal develop a model of startup financing in which founders and outside investors compete for control of the firm. They apply their framework to study how companies' outcomes, in particular subsequent innovations, are influenced by which group has the upper hand.
The researchers find that no simple corporate governance rule fits all circumstances. Entrepreneurs want a company to fund their vision of continued technological development. Investors want to earn favorable returns on the funds they invest in an entrepreneur's project. Because entrepreneurs can personally gain...
Research Projects
Conferences
Books & Chapters
Through a partnership with the University of Chicago Press, the NBER publishes the proceedings of four annual conferences as well as other research studies associated with NBER-based research projects.
Research Spotlights