National Bureau of Economic Research
Conducting and disseminating non-partisan economic research
Coronavirus Pandemic Research
Tracking the COVID-19 Economy in Real Time
The COVID-19 pandemic has led to unprecedented fiscal actions in many nations, as governments have increased spending and provided tax relief to firms and households during a period of economic shutdown.  Even after the pandemic recedes, its fiscal effects will continue, since most countries will face higher debt burdens as a result of their expansionary fiscal policies and the path of economic activity will take time to return to its pre-pandemic track.  Gita Gopinath, the Economic Counsellor and Director of the Research Department of the International Monetary Fund, on leave from her role as an NBER research associate, summarized the fiscal impact of COVID-19 on both developed and developing nations in a plenary address at the NBER's Tax Policy and the Economy meeting in late September.  Her presentation may be viewed in the video below. An archive of NBER videos on pandemic-related topics may be found here.
Five NBER working papers distributed this week investigate the COVID-19 pandemic, its economic effects, and the public health and economic responses to it. One study analyzes consumer spending responses in the first few months of the pandemic (27988). Two assess macroeconomic consequences, one by developing a theoretical model that emphasizes sectoral shocks and adjustment frictions (27992), the other by reviewing the wide range of policy interventions around the world to assess key tradeoffs associated with the pandemic (28004). Another study finds that Chinese firms that are part of industrial clusters rebounded from the pandemic faster than those that were not (28000). The last paper outlines a plan for measuring the effects of the Affordable Care Act on pandemic-related health outcomes (27999).
More than 280 NBER working papers have presented pandemic-related research. These papers are open access and have been collected for easy reference. Like all NBER papers, they are circulated for discussion and comment, and have not been peer-reviewed. They may be viewed in reverse chronological order or by topic area.
---
From the NBER Reporter
...a presentation of the 2020 Martin S. Feldstein Lecture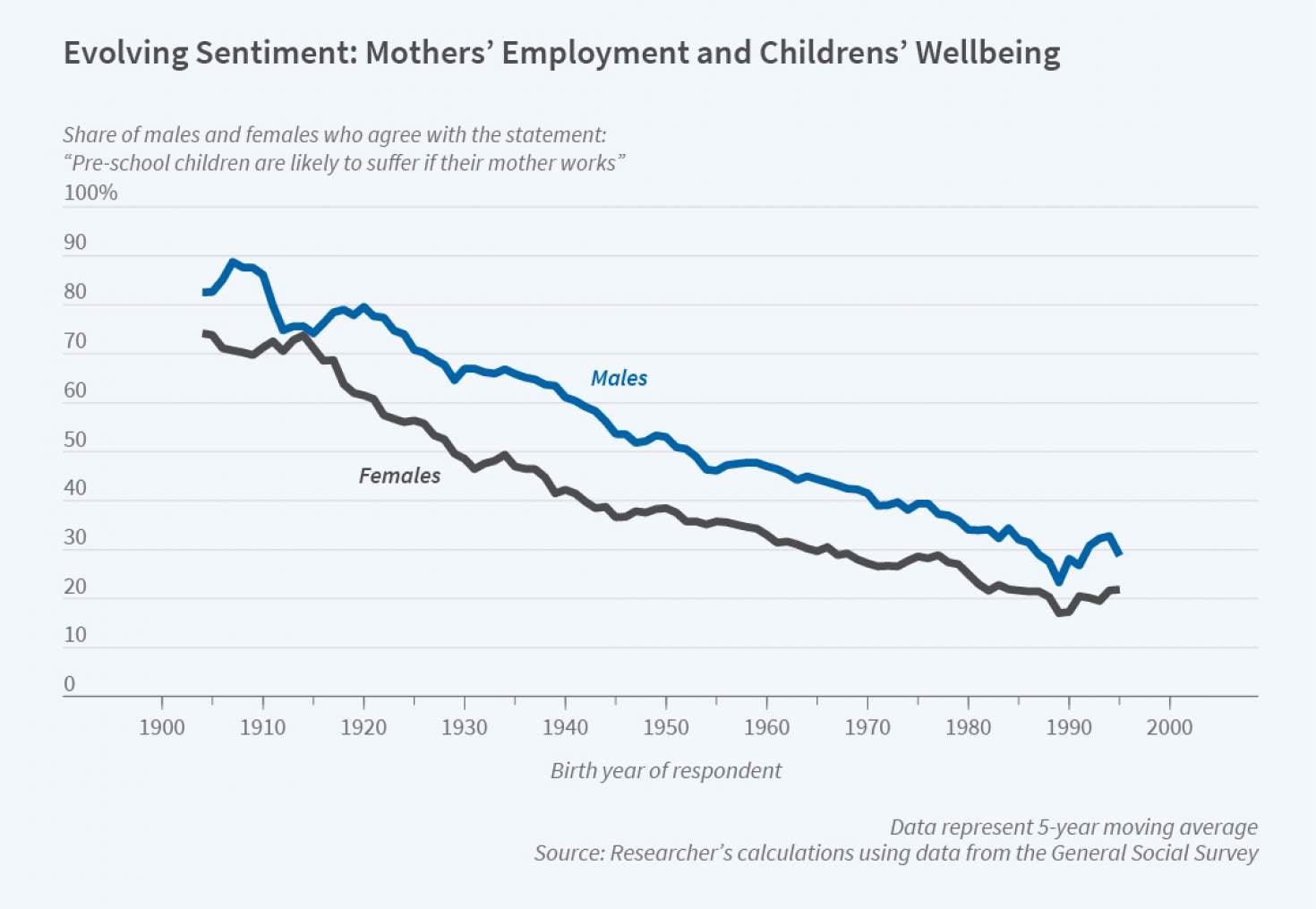 My talk will take us on a Journey across a Century of Women — a 120-year odyssey of generations of college-graduate women from a time when they were only able to have either a family or a career (sometimes a job), to now, when they anticipate having both a family and a career. More women than ever before are within striking distance of these goals. Fully 45 percent of young American women today will eventually have a BA degree, and more than 20 percent of them will obtain...
From the NBER Digest
...a free monthly publication of non-technical summaries of research on topics of broad public interest
After the SEC's EDGAR system expanded access to firms' financial data, the role of expert analysis in moving stock prices declined, and firm investment became less sensitive to market price swings. Modern information technology has democratized corporate disclosures, making them broadly available and easy and inexpensive to access. In theory, the timely spread of key data about firms should enable investors to stay informed about company prospects, thereby...
New Officers, Directors, and Affiliates Named
At its meeting in September, the NBER Board of Directors elected John Lipsky chair and Peter Blair Henry vice chair of the NBER. Four new directors joined the board and 44 researchers were named NBER research associates or faculty research fellows research associates.
---
From the Bulletin on Retirement and Disability
...a free quarterly summarizing research in the NBER's Retirement and Disability Research Center
The 2020 NBER Summer Institute's Economics of Social Security meeting featured a panel discussion on the implications of the COVID-19 pandemic for Social Security in the US. NBER President James Poterba introduced the panel by noting that COVID-19 may affect Social Security in many ways, including effects on the economy, health, and mortality, while also acknowledging the current early state of research with respect to the pandemic and its long-term effects. James Stock (...
Facing rising life expectancies and falling birth rates, many countries have raised retirement ages in their public pension programs to ameliorate long-run fiscal deficits. In the US, the normal retirement age has gradually been rising from age 65 and will reach age 67 for those born in 1960 or later. Public pension retirement ages — including the early retirement age (ERA) when benefits are first available and the normal retirement age (NRA) around which the benefit...
From the Bulletin on Health
...a free summary of recent NBER Working Papers on health topics, distributed three times a year.
The reformulation of OxyContin had the unintended consequence of increasing overall overdose rates in locations where OxyContin had initially been misused. Fatal drug overdoses in the United States have risen dramatically in the past decade, but the trend has been far worse in some states than in others. Between 2009 and 2017, the growth of fatal overdoses was 27 per 100,000 residents in the 10 most severely affected states, in contrast to less than one per 100,...
The implied magnitudes of the reductions in infant mortality from Medicaid are quite large: approximately 1.4 fewer infant deaths per 1,000 live births in the severely affected counties. What role can health insurance play in ameliorating the health effects of a pandemic? In The Value of Health Insurance during a Crisis: Effects of Medicaid Implementation on Pandemic Influenza Mortality (NBER Working Paper 27120), researchers Karen Clay, Joshua A. Lewis, Edson R....
In the News
Recent citations of NBER research in the media
_______________________________________
Research Projects
Conferences
Books & Chapters
Through a partnership with the University of Chicago Press, the NBER publishes the proceedings of four annual conferences as well as other research studies associated with NBER-based research projects.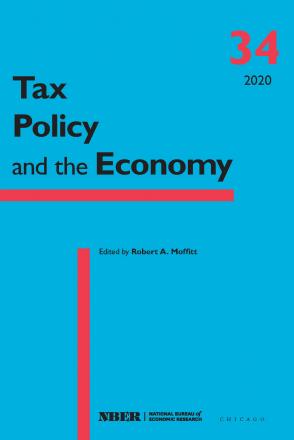 Book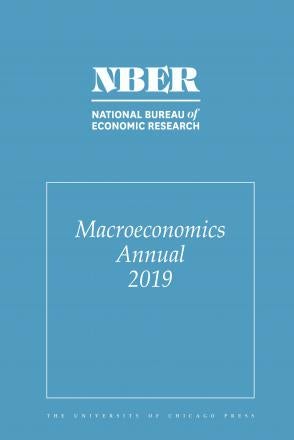 Book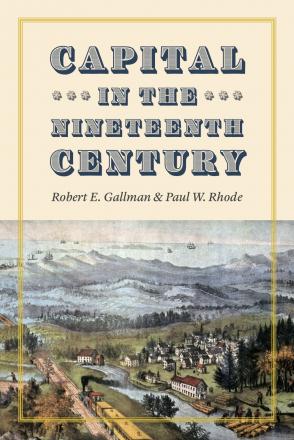 Book
Interviews