National Bureau of Economic Research
Conducting and disseminating non-partisan economic research
Latest from the NBER
Isaiah Andrews Wins John Bates Clark Medal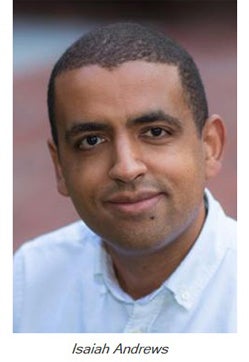 NBER Research Associate Isaiah Andrews of Harvard University is year's recipient of the John Bates Clark Medal, which is awarded by the American Economic Association to the American economist under the age of 40 who has made the most substantial contribution to economic thought and knowledge.
Andrews has made pathbreaking contributions in econometric theory and in the application of empirical methods in applied economics. He has provided new tools for assessing the sensitivity of parameter estimates to data inputs, explored the role of publication bias and potential corrections for it when evaluating published research, and advanced the analysis of weak identification in econometric models. The prize citation notes that he is "playing a key role in the recent turn of econometrics back toward the study of the most important problems faced in empirical research." The full citation for his award may be found here.
Andrews is affiliated with the NBER Labor Studies Program. He received his BA from Yale University, and his PhD from MIT.
---
Urban Rent Gradients Have Flattened During the Pandemic
Rents and housing prices are usually highest at the center of dense urban areas, reflecting the value that residents place on short commutes and proximity to cultural amenities, shopping, and restaurants. The decline in rents with distance from center cities is know as the "rent gradient." House prices display a similar pattern. The COVID-19 pandemic has shuttered many of the businesses and institutions that city-dwellers value, and turned density from a positive to a negative community attribute. The coincident rise in work from home has eliminated the value of short commutes to downtown for many individuals. The result has been a decline in rents in center cities relative to those in lower-density, more-suburban areas. NBER Research Associate Stijn Van Nieuwerburgh of Columbia Business School, along with Arpit Gupta, Vrinda Mittal, and Jonas Peeters, studies the evolution of rent- and price-gradients in 30 large metropolitan areas over the last three years (28675).  Pre-pandemic, the researchers find clear evidence of declining rents and house prices as distance to downtowns rises, but the rent gradient began to decline in March 2020 and was nearly gone by year's end. The house price gradient declined much less. Van Nieuwerburgh summarizes these findings in the video below. An archive of NBER videos on pandemic-related research may be found here.

More than 390 NBER working papers have addressed various aspects of the COVID-19 pandemic. These papers are open access and have been collected for easy reference. Like all NBER papers, they are circulated for discussion and comment, and have not been peer-reviewed. View them in reverse chronological order or by topic area.
---
Panelists Explore Impact of Rising Government Borrowing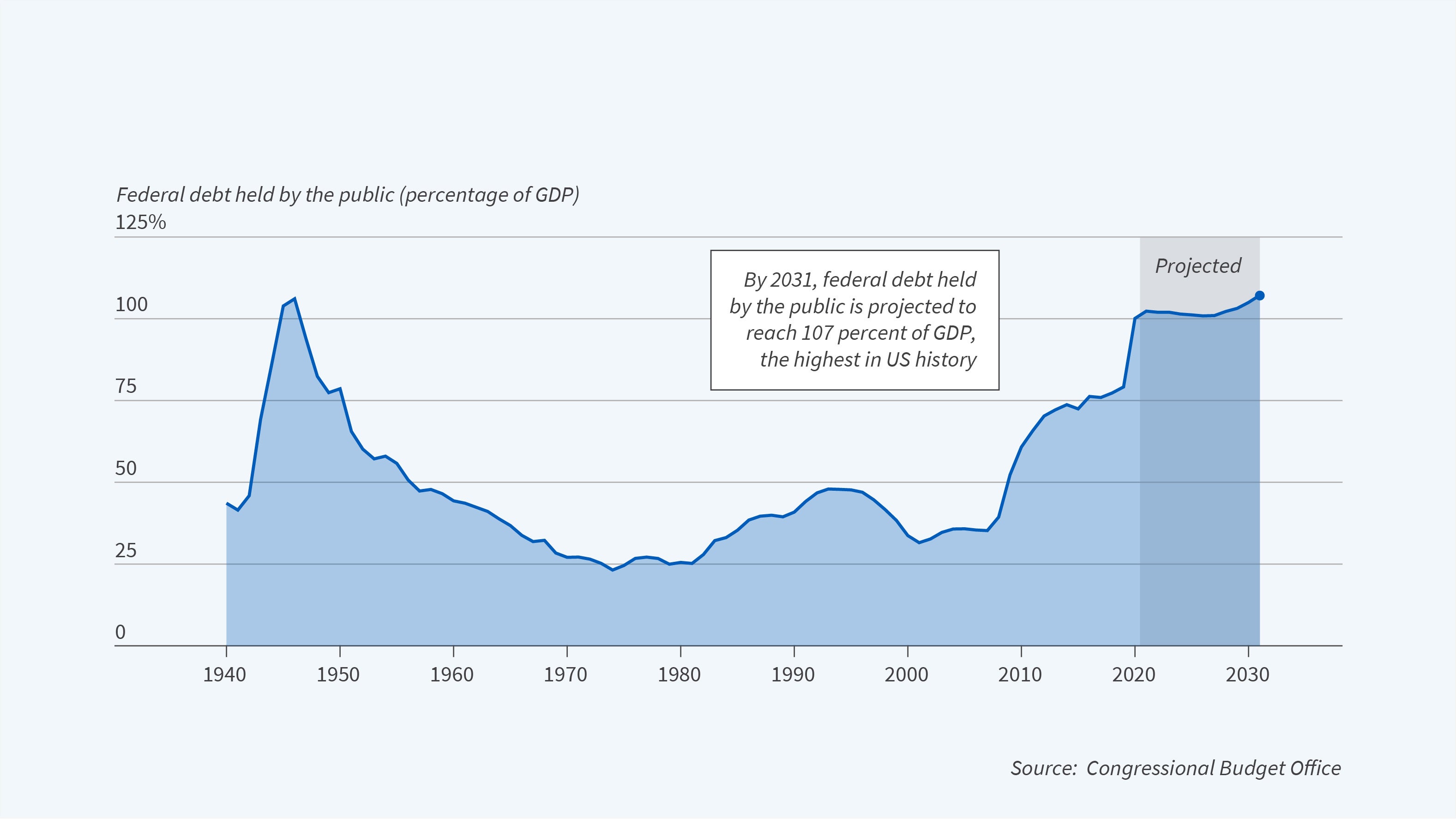 Most developed nations have adopted deficit-financed programs of economic stimulus in response to the COVID-19 recession. In the United States, the ratio of the national debt to gross national product is projected to exceed 100 percent this year, nearly three times the level of 15 years ago. Over the same period, real interest rates have declined, reducing the burden of servicing a given level of public debt. Three panelists at the NBER's 36th Annual Conference on Macroeconomics on April 8 offered insights on the effects of rising debt levels on capital markets and long-term economic growth. Carmen Reinhart of Harvard University and NBER, who is currently chief economist of the World Bank, Ricardo Reis of the London School of Economics, and Lawrence Summers of Harvard University and NBER, presented their perspectives and outlined dimensions on which current policy developments are raising new research issues. The panel, which was moderated by Raghuram Rajan of the University of Chicago and NBER, may be viewed here.
---
From the Bulletin on Health
...a free summary of recent NBER Working Papers on health topics, distributed three times a year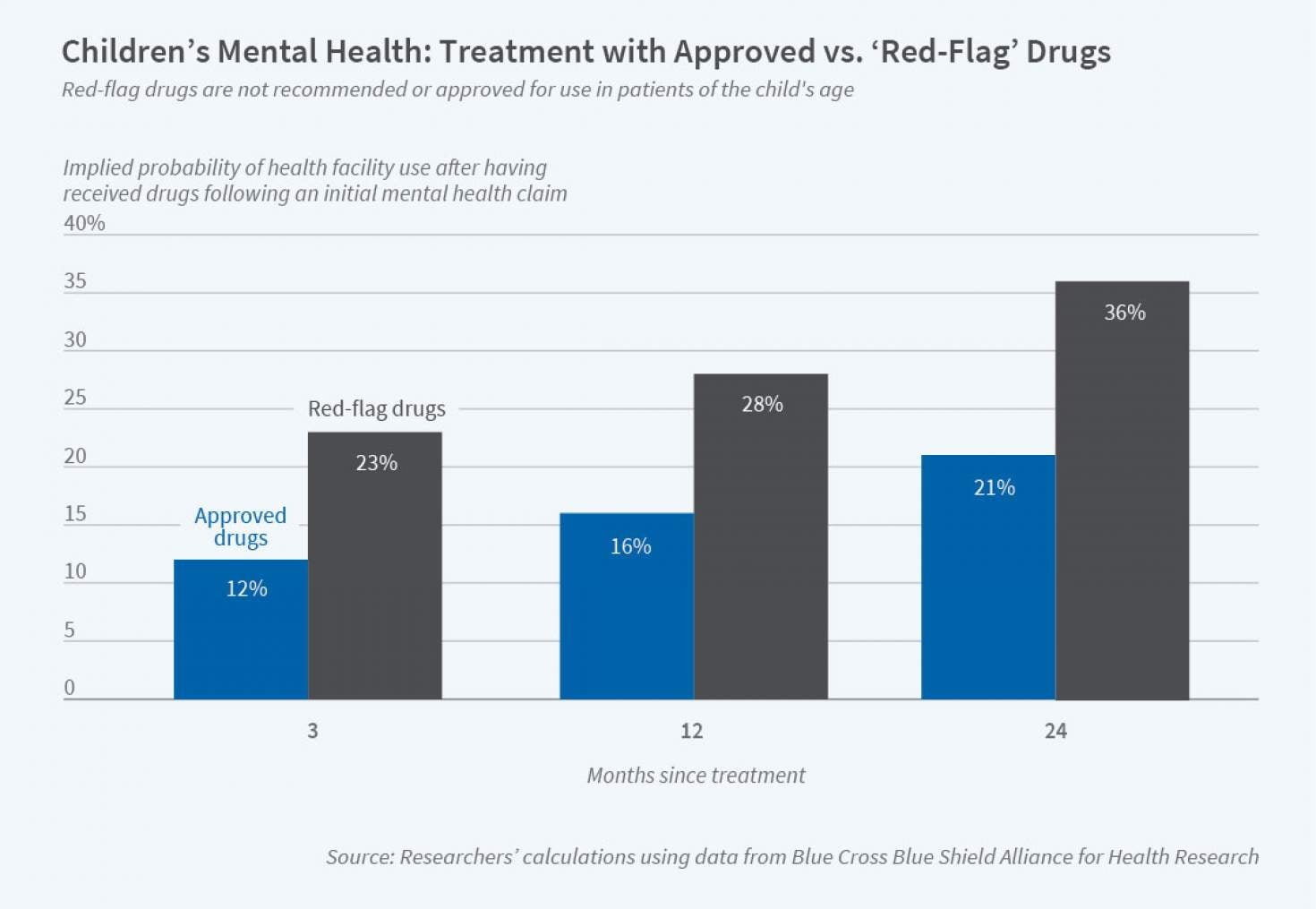 Do treatment guidelines encourage use of effective treatment or impede provision of personalized health care? In Rules vs. Discretion: Treatment of Mental Illness in US Adolescents (NBER Working Paper 27890), researchers Emily Cuddy and Janet Currie address this important issue in the context of mental illness among adolescents. They use claims data from the Blue Cross Blue Shield Alliance for Health Research to evaluate the effect of the initial treatment choice on...
From the NBER Digest
...a free monthly publication of non-technical summaries of research on topics of broad public interest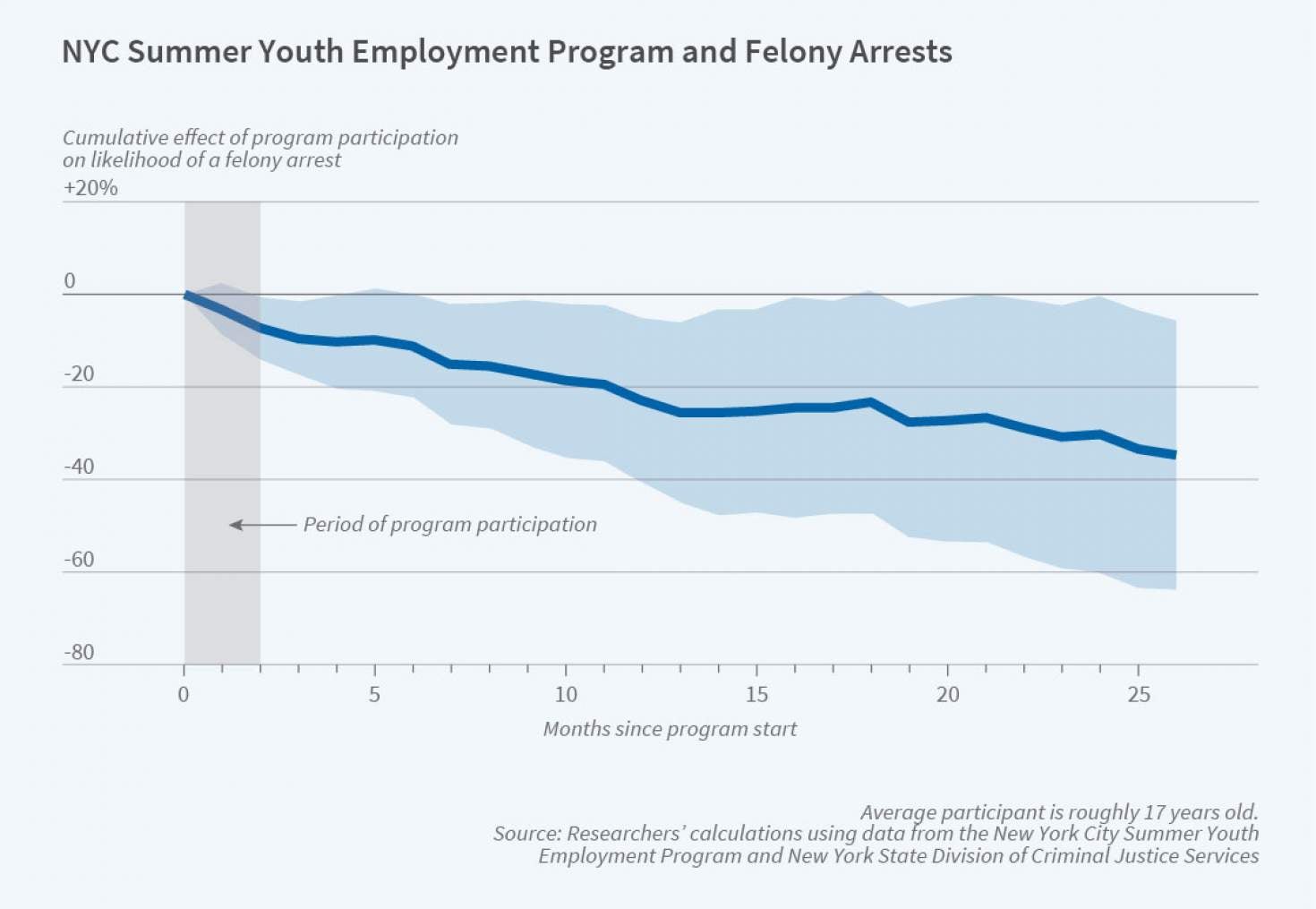 Participation decreases the chance of any arrest during the program summer by 17 percent, and the chance of a felony arrest by 23 percent. A key goal of youth employment programs is reduction in young people's involvement with the criminal justice system. In The Effects of Youth Employment on Crime: Evidence from New York City Lotteries (NBER Working Paper 28373), Judd B. Kessler, Sarah Tahamont, Alexander M. Gelber, and Adam Isen explore whether participation in...
From the NBER Reporter
...a free quarterly featuring affiliates writing about their research, program updates, and NBER news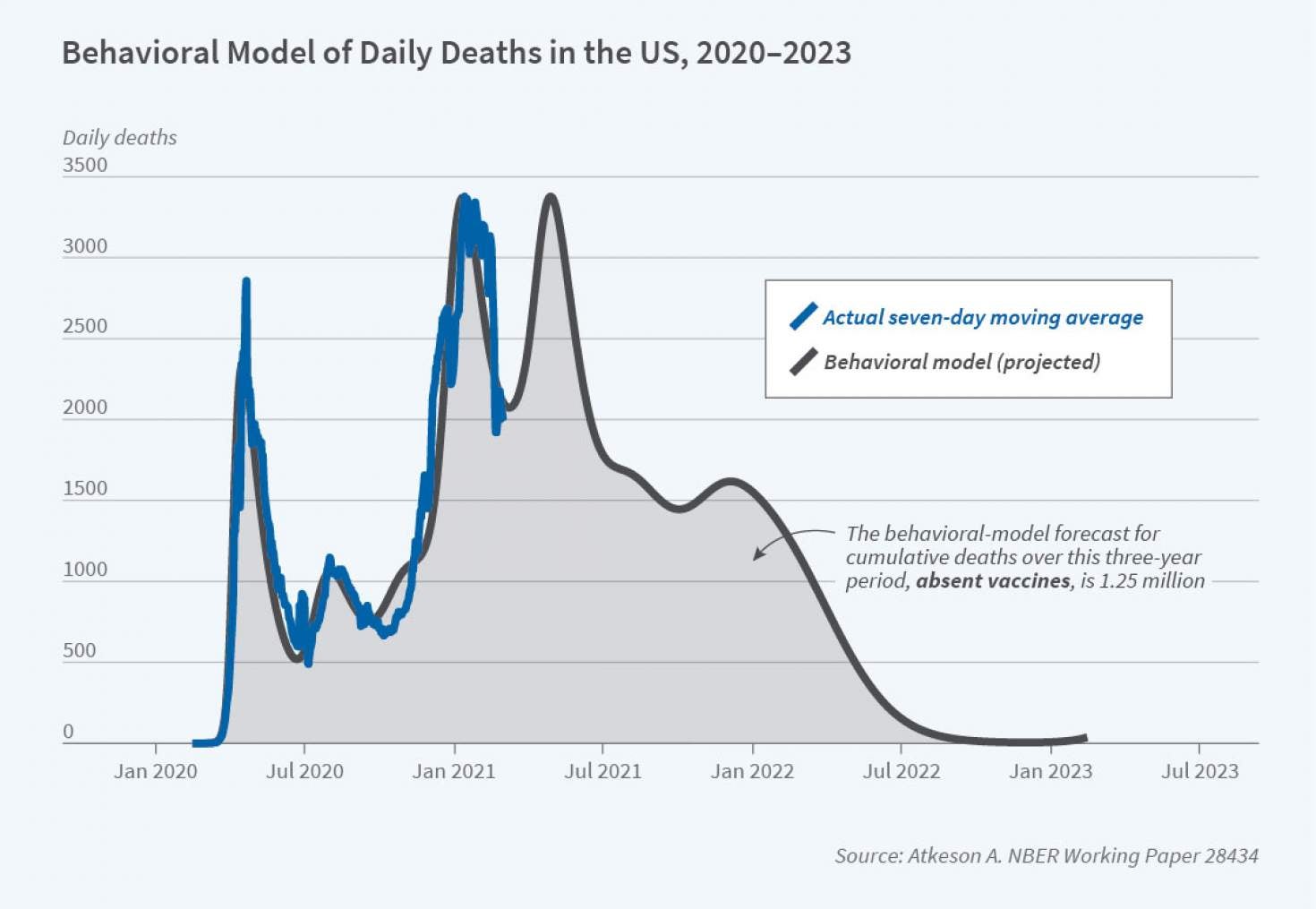 During the first half of the 20th century, Americans enjoyed tremendous gains in health and life expectancy as large investments in sanitation, public health, and medicine resulted in the conquest of infectious diseases. Crude annual mortality rates from infectious disease in the United States fell by an order of magnitude: from nearly 800 per 100,000 in 1900 to fewer than 50 per 100,000 by 1960, with the steady downward trend interrupted dramatically by the Great Influenza...
From the Bulletin on Retirement and Disability
...a free quarterly summarizing research in the NBER's Retirement and Disability Research Center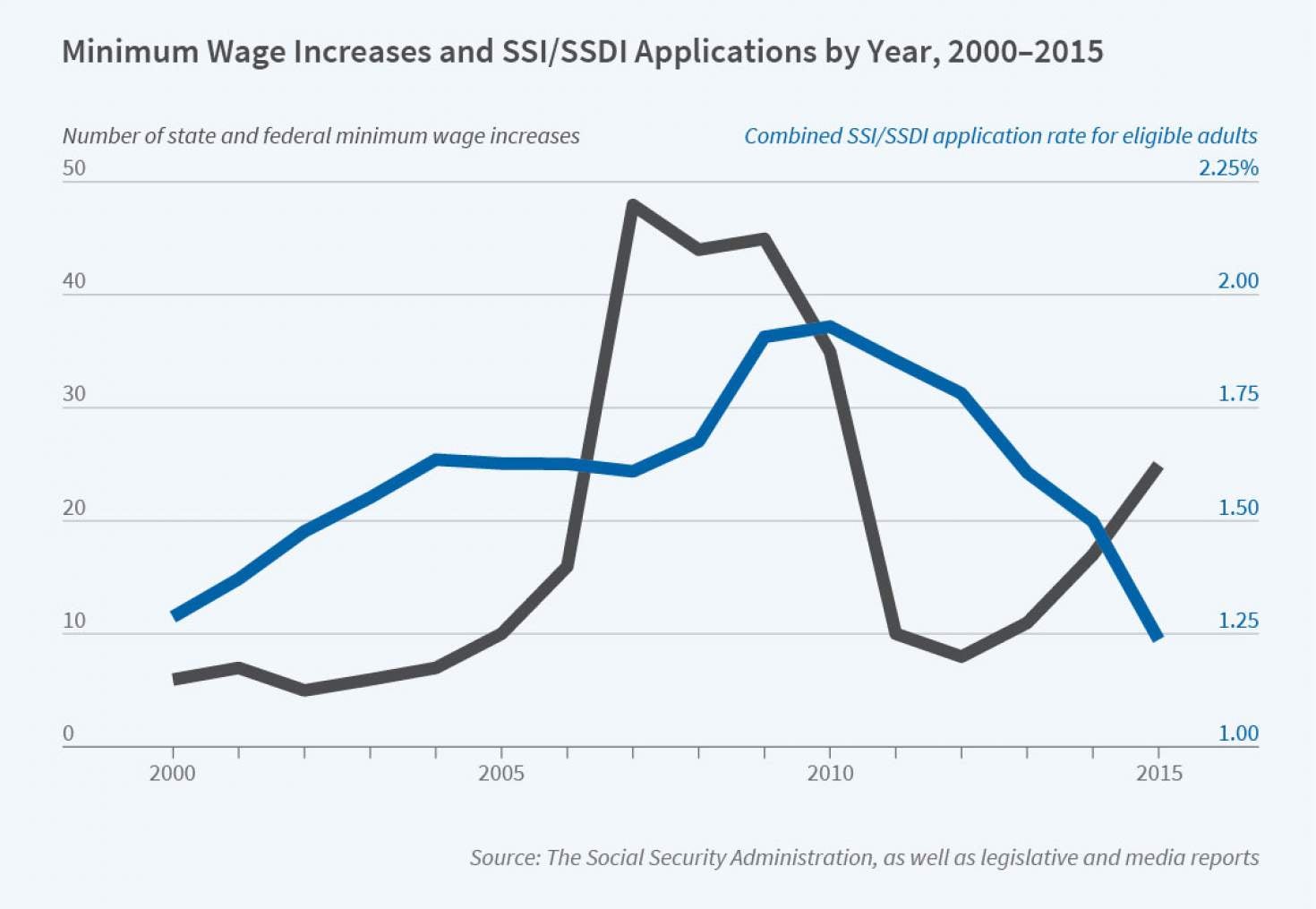 The recent policy debate over a possible increase in the federal minimum wage has renewed interest in understanding its effects. While much attention has been paid to possible effects of minimum wage increases on employment, their potential effects on the Social Security Disability Insurance (SSDI) program have received far less scrutiny. SSDI applications increase during times of high unemployment, suggesting that the demand for SSDI is affected by the availability of...
Research Projects
Conferences
Books & Chapters
Through a partnership with the University of Chicago Press, the NBER publishes the proceedings of four annual conferences as well as other research studies associated with NBER-based research projects.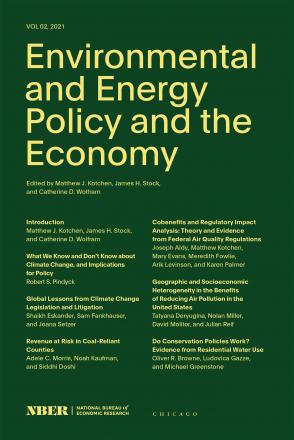 Book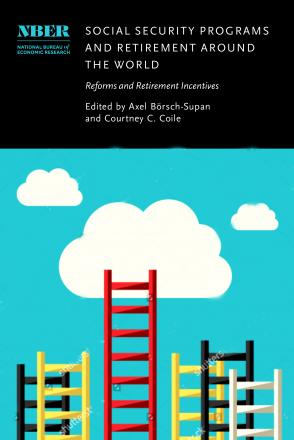 Book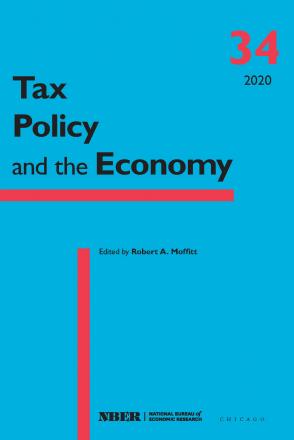 Book
Research Spotlights