National Bureau of Economic Research
Conducting and disseminating non-partisan economic research
Latest from the NBER
NBER Appoints 15 Research Associates, 57 Faculty Research Fellows
The NBER Board of Directors appointed 15 research associates (RAs) at its April 2021 meeting. Two of them were previously faculty research fellows (FRFs). 

RA appointments are reserved for tenured faculty members. They are recommended to the Board by directors of the NBER's 20 research programs, typically after consultation with a steering committee of leading scholars. The new RAs are affiliated with 13 different colleges and universities; they received graduate training at 14 different institutions.  (Read More)
---
The Economics of Vaccine Development and Distribution
Vaccines that protect against SARS-CoV-2 are a critical element in the global response to the COVID-19 pandemic. In a recent presentation to the NBER Corporate Associates Symposium, Research Associate Michael Kremer of the University of Chicago described the work that he and his collaborators have done on the economics of vaccine development and distribution.  The findings of this research, which are summarized in the video below, offer insights on the design of incentives for vaccine innovation, ways to obtain the maximum public health benefit from the distribution of fixed numbers of vaccine doses, and public policies that can enhance readiness for future pandemics.   An archive of NBER videos on pandemic-related research may be found here.
Five NBER working papers distributed this week report on economic, health, and related consequences of the COVID-19 pandemic, or on the impact of public policies that respond to it. One studies the effect of various behavioral interventions, "nudges," on the take-up of vaccines (28726). Another examines the rise in remote work during the pandemic, and assesses the likelihood that it will continue even after the health risks of in-person work abate (28731).  Another measures the impact of a campaign that promoted mask-wearing in rural Bangladesh (28734).  A fourth analyzes the relative rates of COVID-19 transmission in workplaces and at home, two key inputs to evaluating the net impact of business closure policies on the spread of the virus (28737). And one uses survey data on individual's risk perceptions during the pandemic to study the correlation between these perceptions and a variety of protective behaviors (28741).
More than 400 NBER working papers have addressed various aspects of the COVID-19 pandemic. These papers are open access and have been collected for easy reference. Like all NBER papers, they are circulated for discussion and comment, and have not been peer-reviewed. View them in reverse chronological order or by topic area.
---
From the NBER Digest
...a free monthly publication of non-technical summaries of research on topics of broad public interest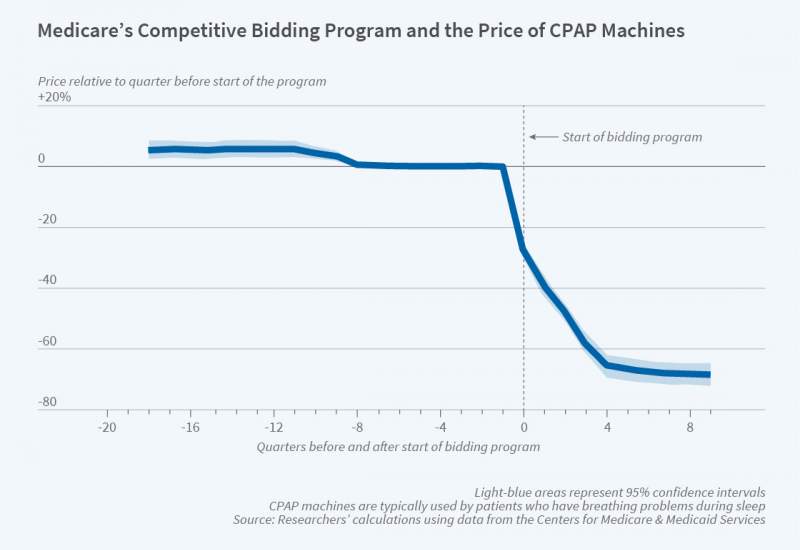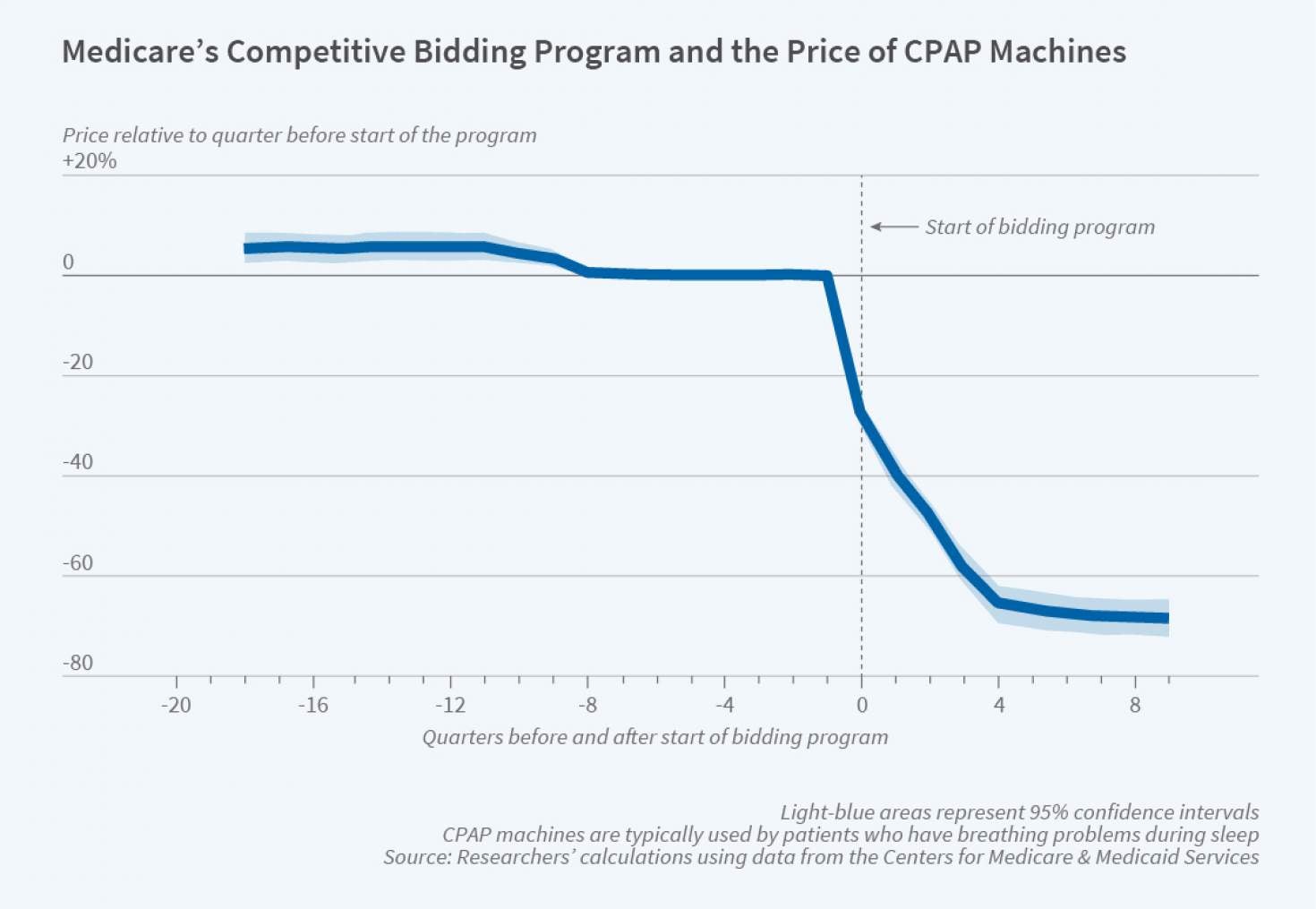 Replacing administratively set pricing with a bidding mechanism reduced spending on 12 durable medical devices by 41.8 percent, and reduced average quantities purchased by 9.3 percent. In 2020, the Medicare program provided health coverage for 62 million elderly and disabled Americans at a cost of more than $800 billion. Annual expenditures are projected to reach about $1.6 trillion by 2028. Medicare fee-for-service plans cover 60 percent of Medicare beneficiaries...
Inequality, Discrimination, and the Financial Services Sector

There are substantial disparities across racial and ethnic groups in net worth of households, homeownership rates, and indicators of financial distress such as bankruptcy and low credit ratings. Women and individuals from minority groups are also under-represented in the financial services workforce. Three panelists at a recent NBER conference, organized in collaboration with The Review of Financial Studies, discussed a range of business practices at financial institutions that may affect wealth inequality, as well as strategies for increasing workforce diversity in this sector. Marianne Bertrand of the University of Chicago and NBER, Raphael Bostic of the Federal Reserve Bank of Atlanta, and Sean Woodroffe of TIAA explored these issues in a conversation moderated by Amit Seru of Stanford University and NBER. The panel discussion may be viewed here.
---
From the Bulletin on Retirement and Disability
...a free quarterly summarizing research in the NBER's Retirement and Disability Research Center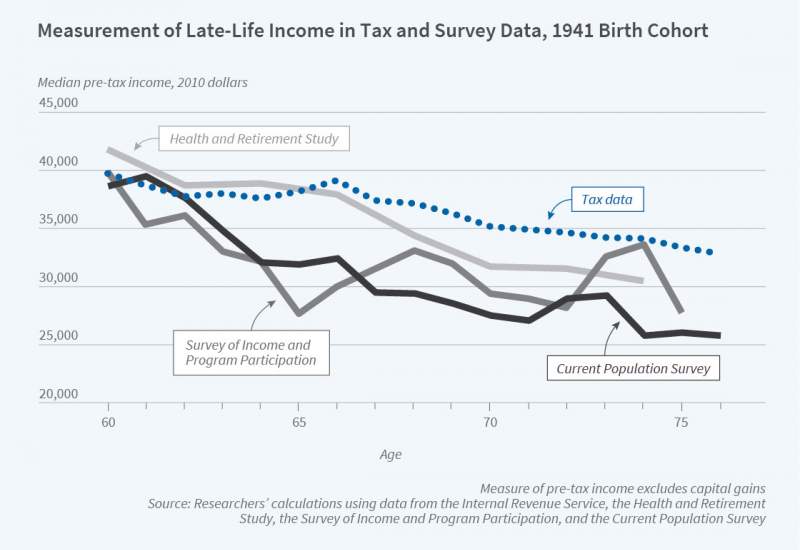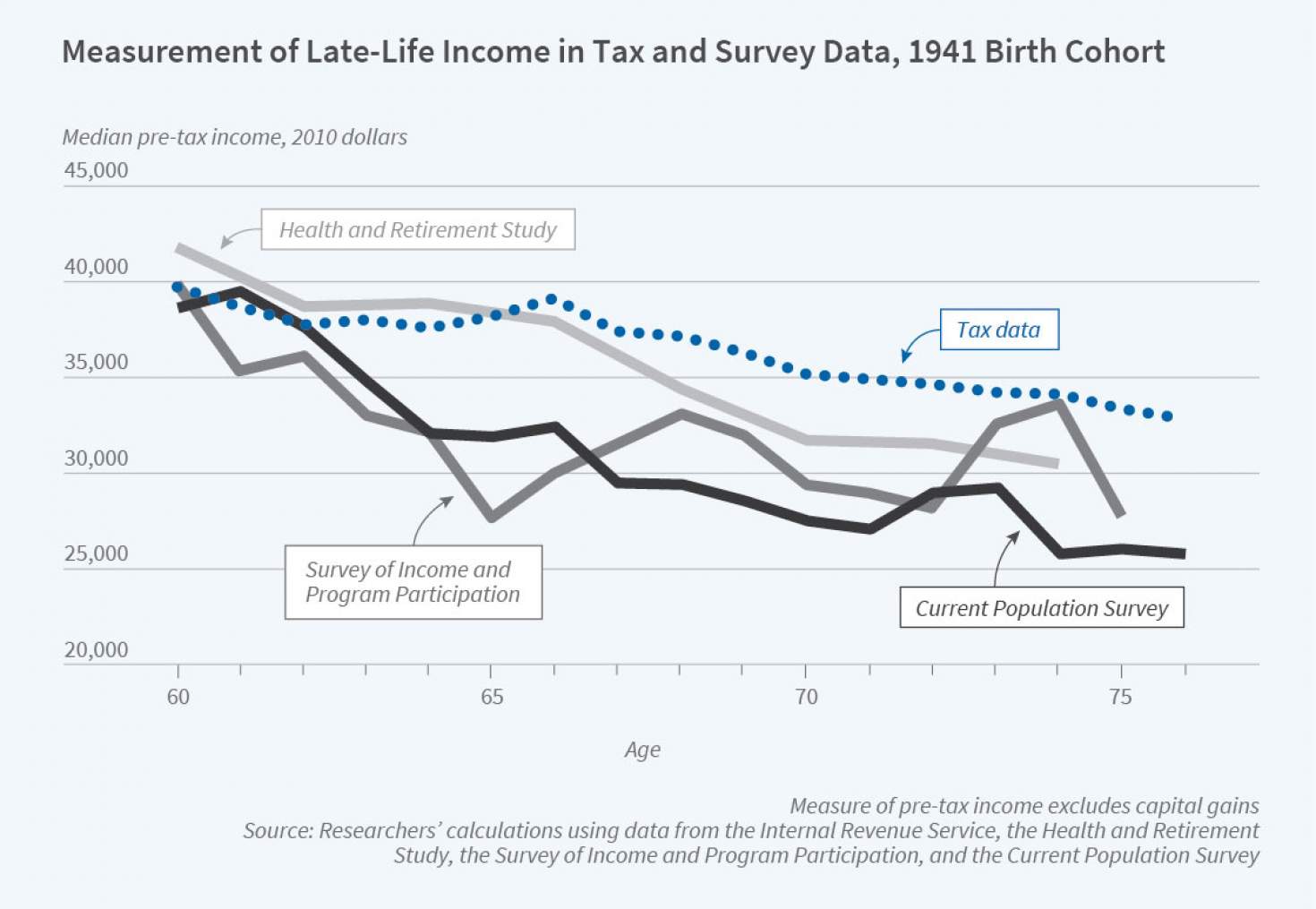 To understand whether older Americans have adequate financial resources to fund their retirement years, it is necessary to have accurate information about late-life income and assets. Several recent studies have suggested that administrative data and more widely-used survey data do not always provide the same picture of retirement resources. In The Evolution of Late-Life Income and Assets: Measurement in IRS Tax Data and Three Household Surveys (NBER RDRC Working...
From the Bulletin on Health
...a free summary of recent NBER Working Papers on health topics, distributed three times a year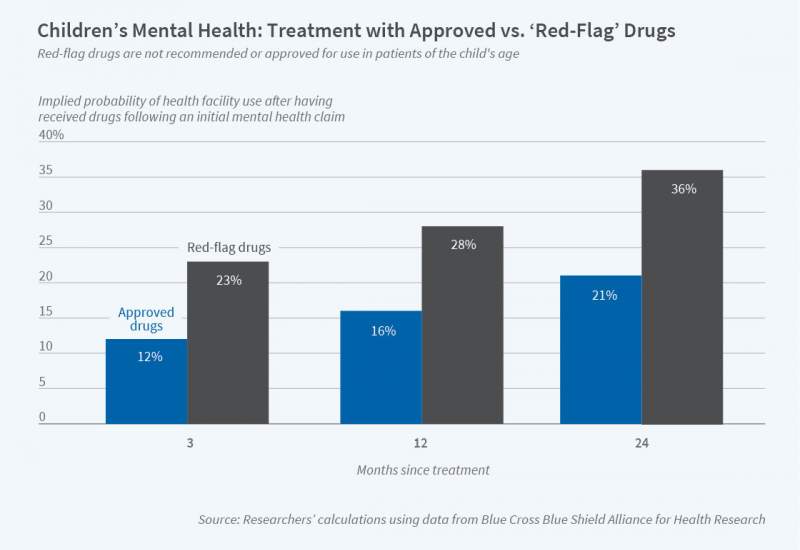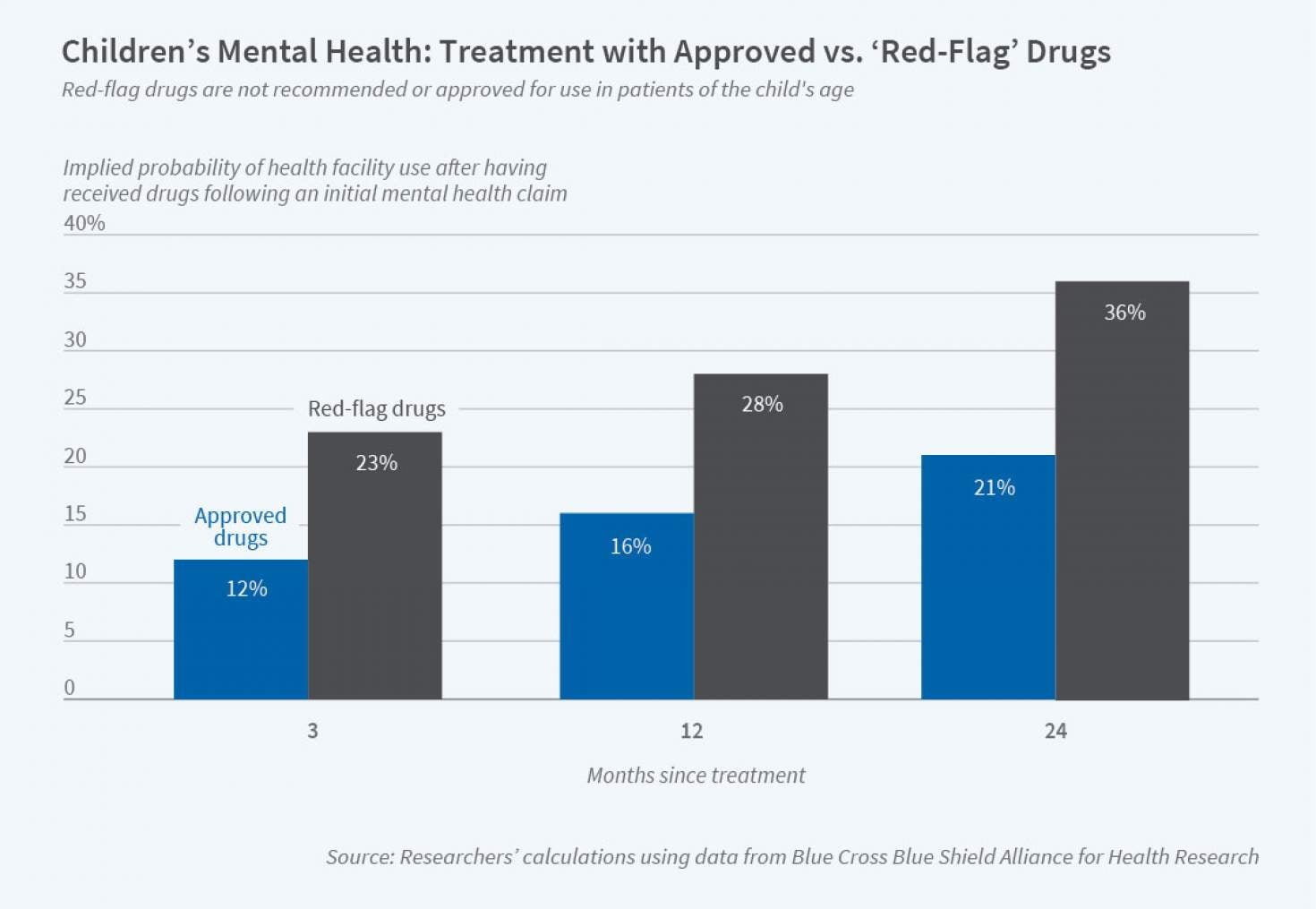 Do treatment guidelines encourage use of effective treatment or impede provision of personalized health care? In Rules vs. Discretion: Treatment of Mental Illness in US Adolescents (NBER Working Paper 27890), researchers Emily Cuddy and Janet Currie address this important issue in the context of mental illness among adolescents. They use claims data from the Blue Cross Blue Shield Alliance for Health Research to evaluate the effect of the initial treatment choice on...
From the NBER Reporter
...a free quarterly featuring affiliates writing about their research, program updates, and NBER news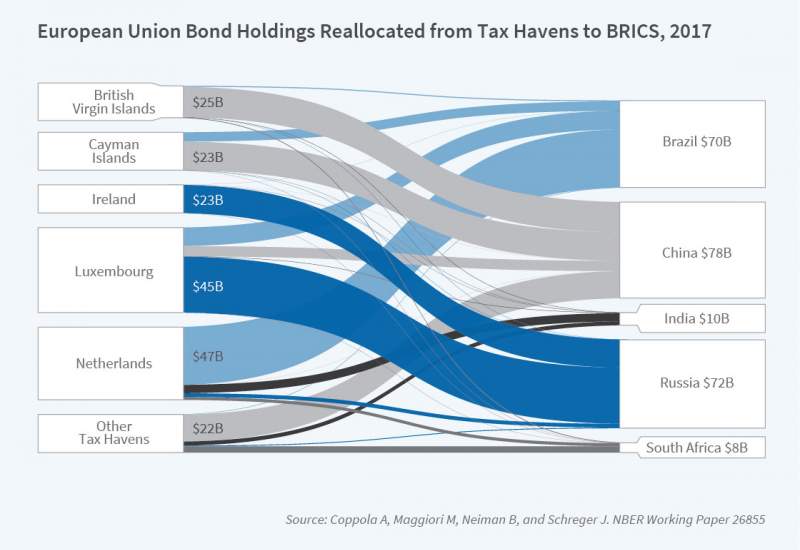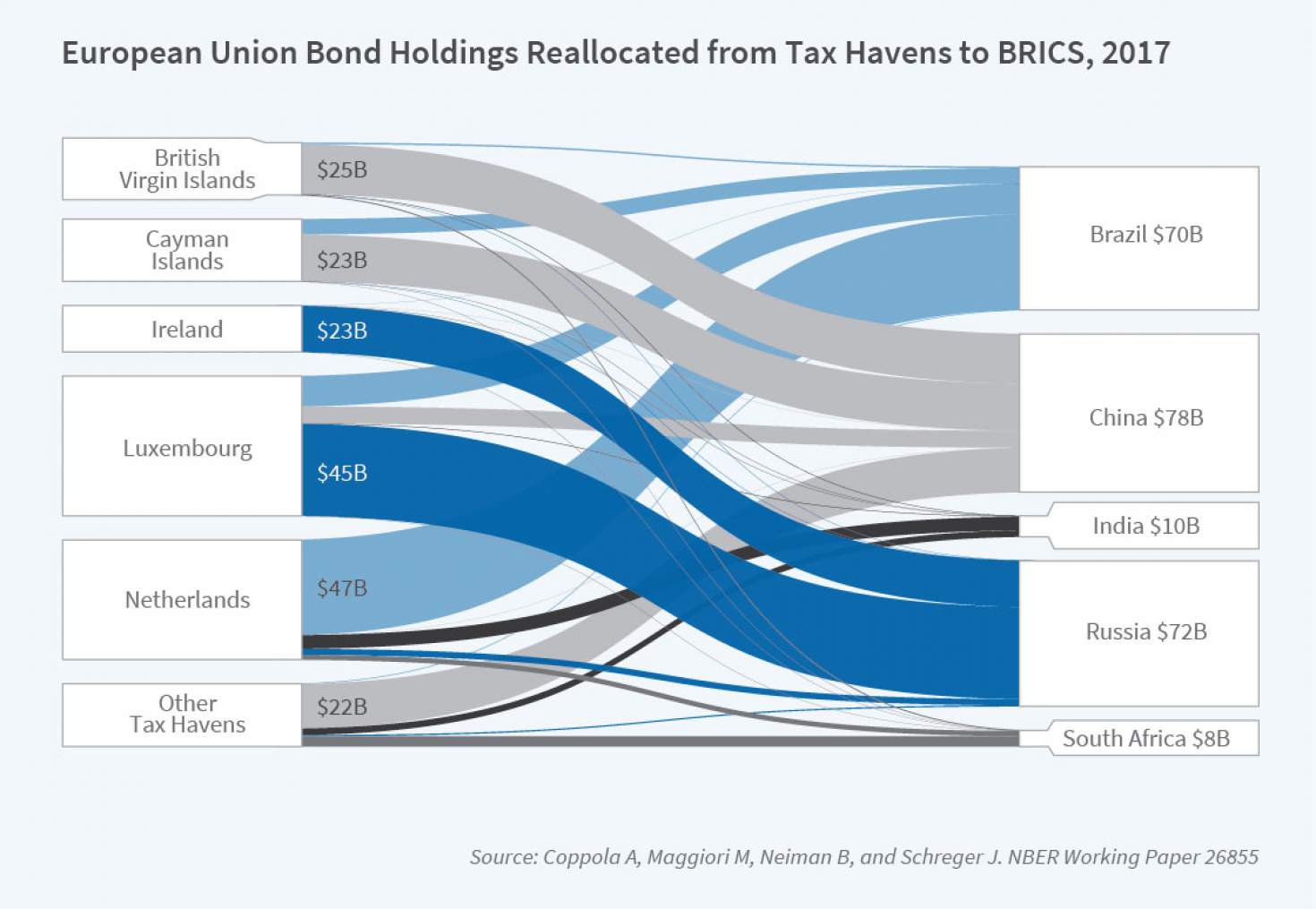 In recent decades, global flows of assets and goods have grown rapidly relative to GDP and have shifted aggressively during crises such as the global financial crisis and the current pandemic. Corporations and governments increasingly borrow from foreign investors, who face more options for allocating their capital in terms of asset class, currency, and geography. A sense of "who owns what" around the world, and why, is required to understand what these trends mean for the...
Research Projects
Conferences
Books & Chapters
Through a partnership with the University of Chicago Press, the NBER publishes the proceedings of four annual conferences as well as other research studies associated with NBER-based research projects.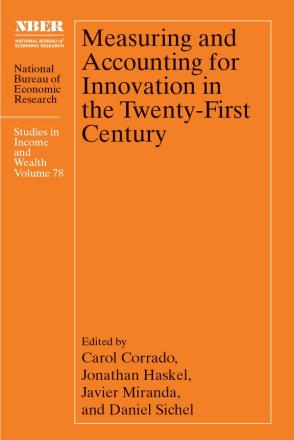 Book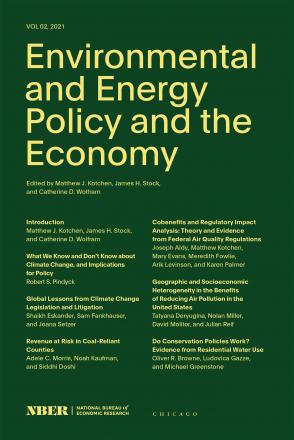 Book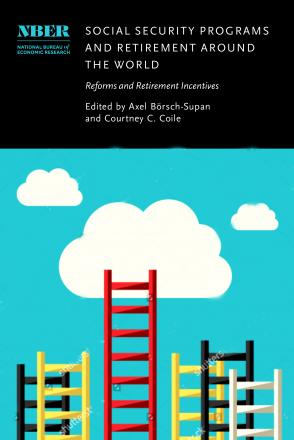 Book
Research Spotlights