National Bureau of Economic Research
Conducting and disseminating non-partisan economic research
Latest from the NBER
research spotlight
School districts across the United States varied in their responses to the COVID-19 pandemic. While the shift to online instruction was nearly universal in April and May 2020, there was substantial heterogeneity in the mode of instruction during the 2020-21 academic year. A research team led by NBER Research Associate Emily Oster of Brown University has compiled detailed data on the prevalence of in-person schooling and linked this information to student achievement scores for school districts in a dozen states. In a new study (29497) with Clare Halloran of Brown University, Rebecca Jack of the University of Nebraska at Lincoln, and James Okun of MIT, Oster finds an overall decline in average test scores between 2020 and 2021. The researchers also find that school districts with less in-person instruction exhibit steeper declines. Oster summarizes the study's findings in the video above. An archive of NBER videos on pandemic-related research may be found here.
news article
Five new working papers distributed this week report on the economic, health, and related consequences of the COVID-19 pandemic and of public policies that respond to it. One estimates the fiscal multipliers associated with pandemic-related government spending (29531). Another applies mixed-frequency vector autoregression methods to develop real-time macroeconomic forecasts during the pandemic (29535). One calculates a measure of "consumption-equivalent" welfare for Blacks and Whites in the US over a span of several decades, and finds that COVID-19 reduced this measure by 17 percent and 10 percent respectively (29539). Two papers address methodological issues. One analyzes the role of non-response in survey data, with particular application to a survey on labor market conditions during the pandemic (29549). Another studies the robustness of estimates of how public policies affected social distancing behavior (29550).
More than 500 NBER working papers have addressed various aspects of the COVID-19 pandemic. These papers are open access and have been collected for easy reference. Like all NBER papers, they are circulated for discussion and comment, and have not been peer-reviewed. View them in reverse chronological order or by topic area.
From the NBER Bulletin on Health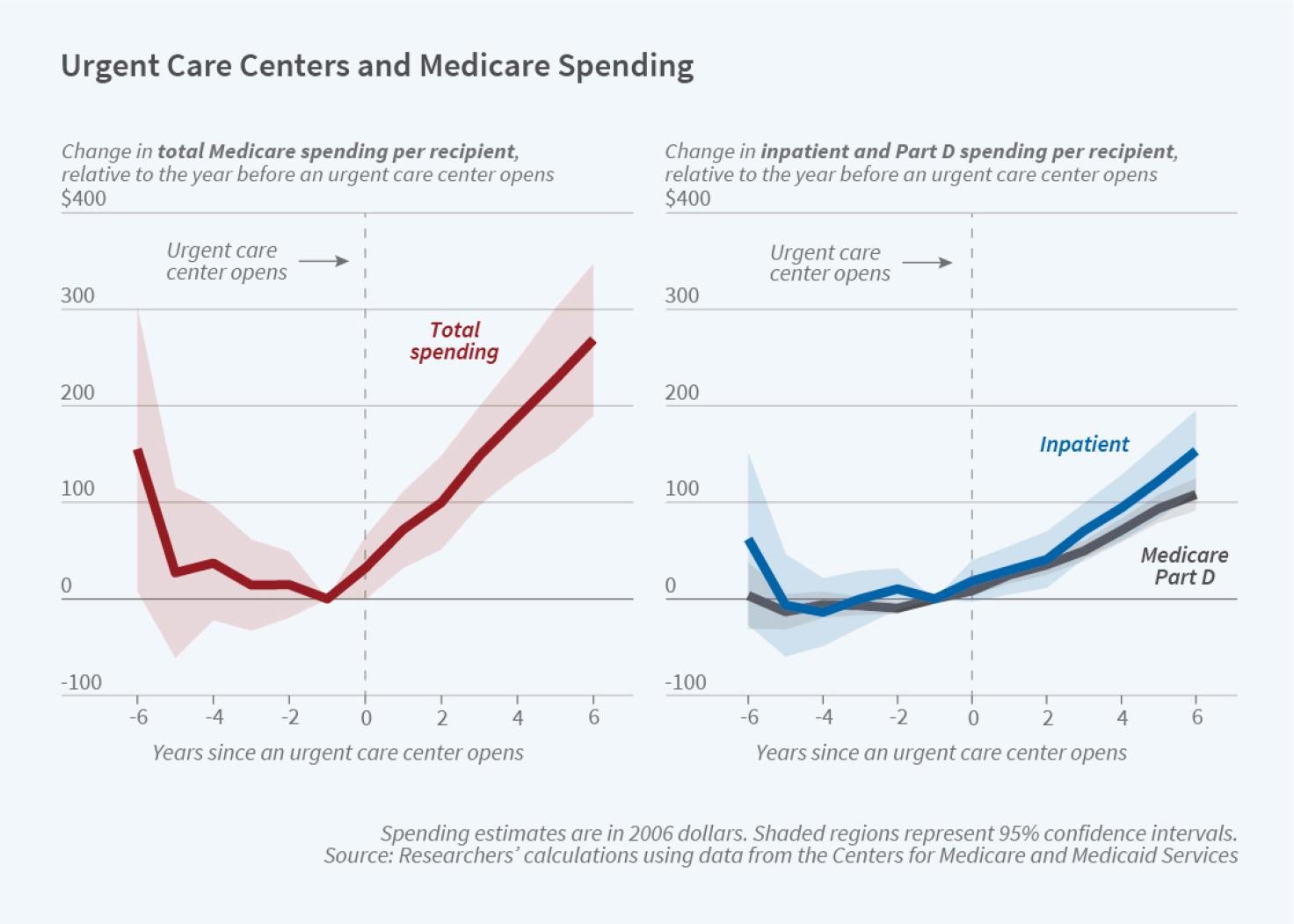 article
Urgent care centers (UCCs) have proliferated in recent years: the share of zip codes served by a UCC rose from 28 percent in 2006 to 91 percent in 2019. The implications of this market expansion for overall health care costs are not obvious. If UCCs divert patients from costly emergency departments (EDs), then UCC access could reduce costs. But, if UCCs initiate demand for additional services, they could raise costs. Researchers Janet Currie, Anastasia Karpova, and Dan Zeltzer address the question of how the entry of UCCs into a market affects health care costs for Medicare beneficiaries in Do Urgent Care Centers Reduce Medicare Spending? (NBER Working Paper 29047).
A research summary from the monthly NBER Digest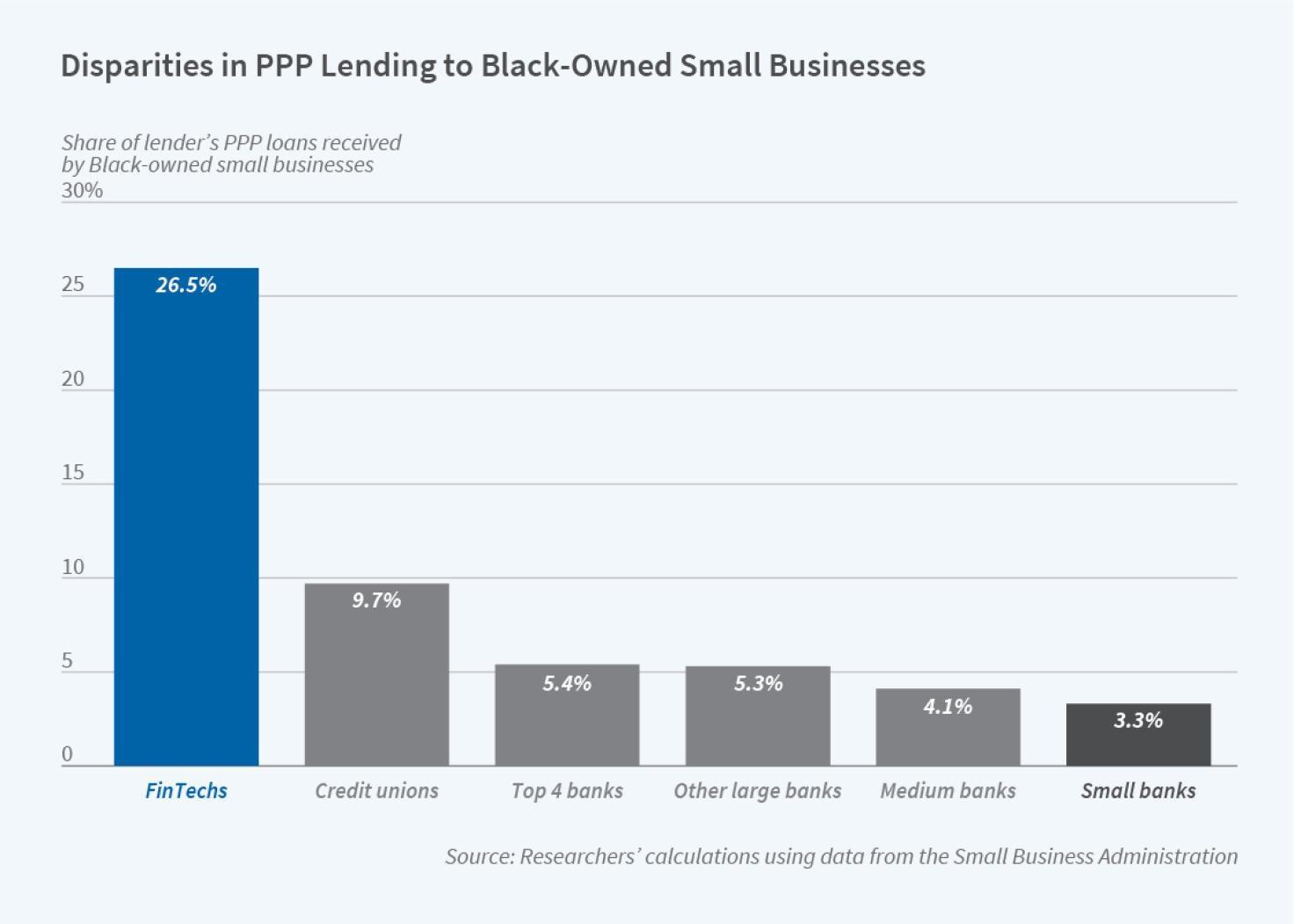 article
The Paycheck Protection Program (PPP) was designed to help businesses retain employees as they weathered the COVID-19 pandemic. Private lenders administered PPP loans at virtually no risk to themselves, as the loans were federally guaranteed. In Racial Disparities in Access to Small Business Credit: Evidence from the Paycheck Protection Program (NBER Working Paper 29364), Sabrina T. Howell, Theresa Kuchler, David Snitkof, Johannes Stroebel, and Jun Wong examine...
article
The NBER is now accepting applications for 14 fellowships to support dissertation-writers and 10 fellowships to support post-doctoral researchers during the 2022-23 academic year. The fellowships support research on a range of topics. Most application deadlines are December 9, 2021. Details
From the NBER Bulletin on Entrepreneurship
article
In Diversity and Performance in Entrepreneurial Teams (NBER Working Paper 28684), Sophie Calder-Wang, Paul Gompers, and Kevin Huang analyze data from an entrepreneurship course at Harvard Business School (HBS) to explore the links between team diversity and entrepreneurial success.
The researchers collect data from a course taken by all 3,684 first-year MBA students in the classes of 2013 to 2016. Over a semester, teams of five to seven students worked together to design and launch microbusinesses, which faculty mentors and judges evaluated…
From the NBER Reporter: Research, program, and conference summaries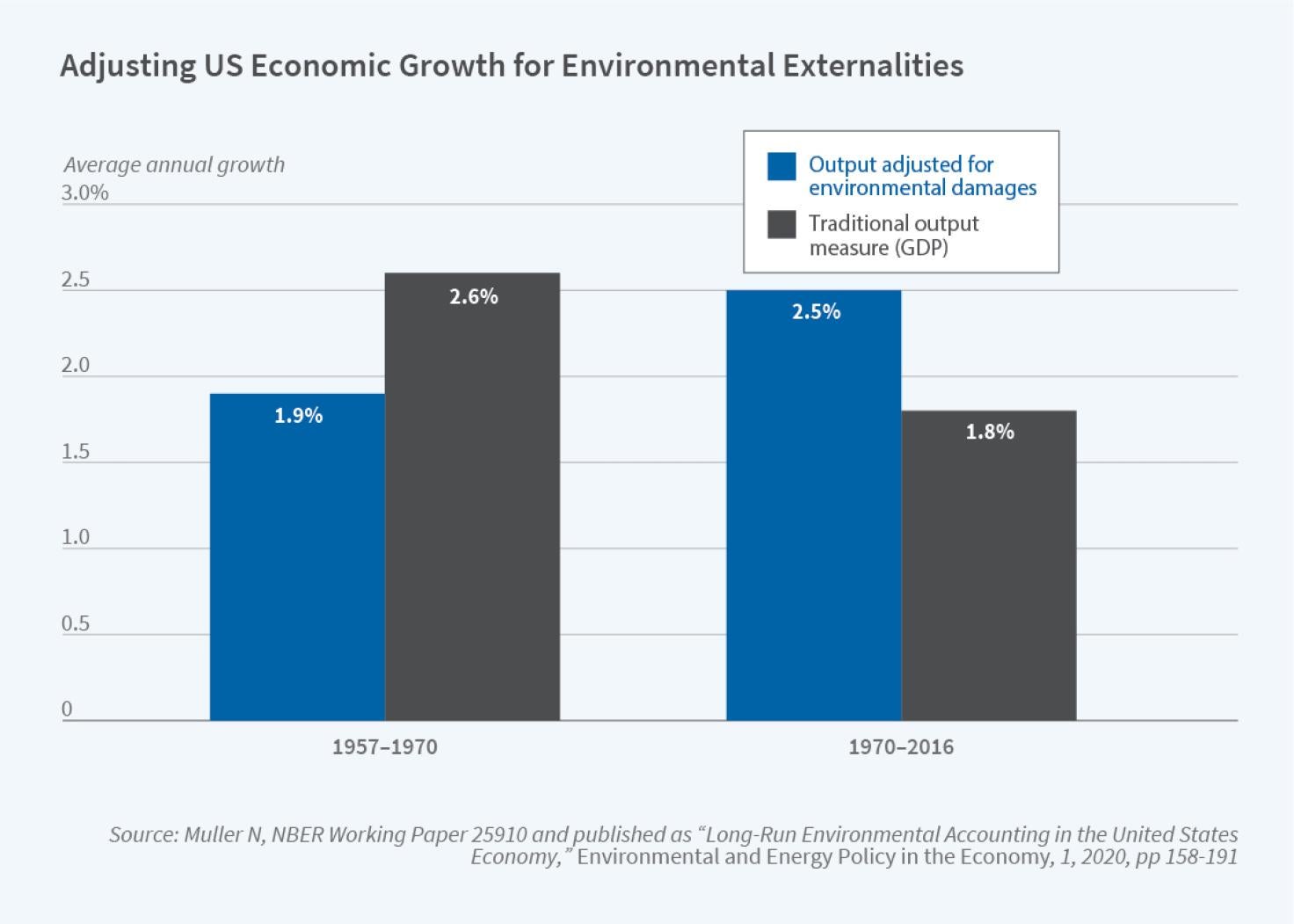 article
For nearly a century, the National Income and Product Accounts (NIPAs) have provided policymakers, investors, academics, and the lay public with essential indicators of economic performance. However, since their inception, it has been widely acknowledged, especially among economists, that the NIPAs are an incomplete gauge of output and growth. Critical omissions include the value of home production, leisure time, environmental pollution damage, and natural resources in situ.
Beginning with the seminal work of William Nordhaus and James Tobin in 1973, economists have estimated the magnitude of these gaps. Subsequent research estimating the magnitude of pollution damage in the United States and the global economy finds that they loom large relative to…
From the NBER Bulletin on Retirement and Disability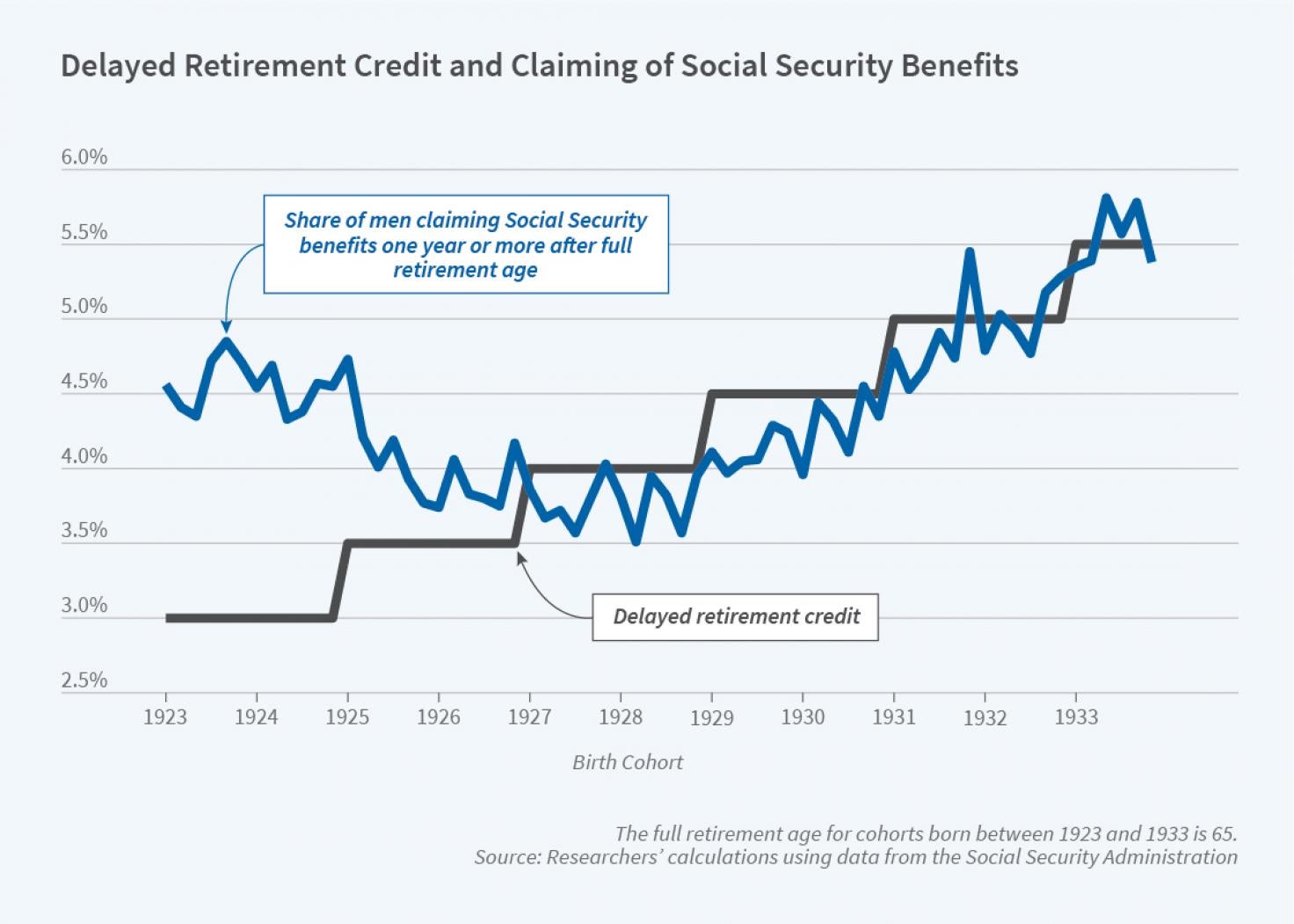 article
Social Security is the primary source of income for most individuals aged 65 and up. Benefits depend on the worker's earning history and on the age at which benefits are claimed, which may be as early as age 62. For each month beyond the Full Retirement Age (FRA) that the worker delays claiming (up to age 70), the monthly benefit amount is increased by the Delayed Retirement Credit (DRC).
The DRC has increased substantially over time, from 3 percent per year of delay for those born prior to 1925 to 8 percent per year of delay for those born in 1943 and later. The DRC increase was phased in gradually in 0.5 percentage point increments every two years. This change has strengthened the incentive to delay claiming for more recent birth cohorts. However, the effects of the policy change have not been extensively studied. …
Research Projects
Conferences
Books & Chapters
Through a partnership with the University of Chicago Press, the NBER publishes the proceedings of four annual conferences as well as other research studies associated with NBER-based research projects.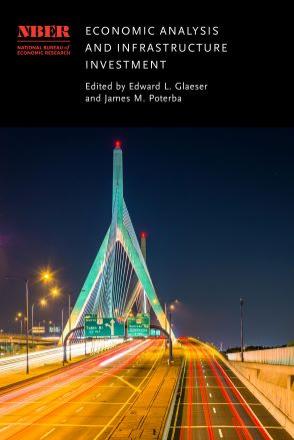 Book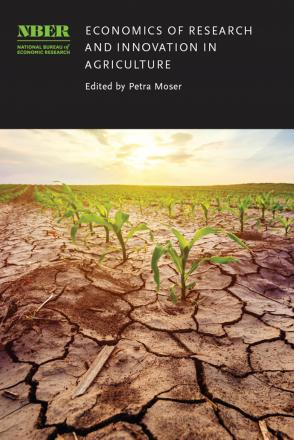 Book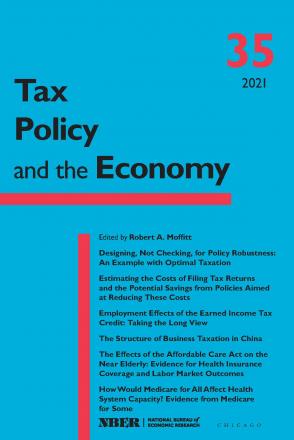 Book
Research Spotlights