National Bureau of Economic Research
Conducting and disseminating non-partisan economic research
Latest from the NBER
Trebbi and Washington to Codirect Political Economy Program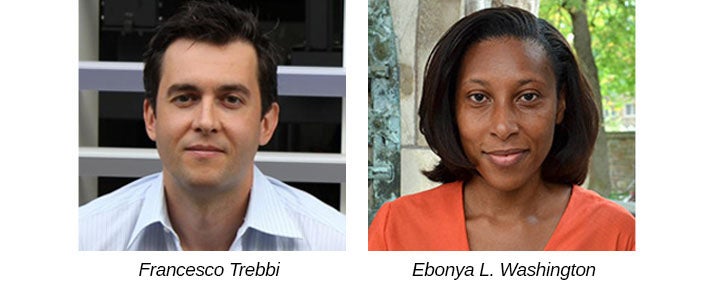 Francesco Trebbi of the University of California, Berkeley and Ebonya L. Washington of Yale University are the new codirectors of the NBER's Political Economy Program, succeeding the late Alberto Alesina of Harvard University, who launched the program in 2006.
The new codirectors have studied a wide range of issues that span the field of political economy.

Trebbi is the Bernard T. Rocca Jr. Professor of Business and Public Policy at Berkeley's Haas School of Business. His research focuses on the determinants of polarization, lobbying and its effects, the design of political institutions, and the political economy of financial regulation. He has been an NBER affiliate since 2007.
Washington, an NBER affiliate since 2004, is the Samuel C. Park Jr. Professor of Economics at Yale. Her research examines the links between economic circumstances and political preferences, how candidate attributes affect voter turnout, the determinants of legislators' voting behavior, and the impact of the US Voting Rights Act of 1965. She currently chairs the American Economic Association's Committee on the Status of Minority Groups in the Economics Profession.
---
The Economics of Vaccine Development and Distribution
Vaccines that protect against SARS-CoV-2 are a critical element in the global response to the COVID-19 pandemic. In a recent presentation to the NBER Corporate Associates Symposium, Research Associate Michael Kremer of the University of Chicago described the work that he and his collaborators have done on the economics of vaccine development and distribution.  The findings of this research, which are summarized in the video below, offer insights on the design of incentives for vaccine innovation, ways to obtain the maximum public health benefit from the distribution of fixed numbers of vaccine doses, and public policies that can enhance readiness for future pandemics.   An archive of NBER videos on pandemic-related research may be found here.
Three NBER working papers distributed this week report on economic, health, and related consequences of the COVID-19 pandemic, or on the impact of public policies that respond to it. One studies the effect of school re-openings on the local transmission of the COVID-19 virus, using detailed district-level data from Texas (28753). Another develops a framework for measuring changes in welfare when the set of goods available to consumers changes, as it did when the pandemic shuttered many businesses (28754). A third paper analyzes the impact of rapid deployment of mask-wearing and other non-pharmaceutical interventions that slow virus diffusion on both pandemic-related deaths and economic activity (28760).
More than 400 NBER working papers have addressed various aspects of the COVID-19 pandemic. These papers are open access and have been collected for easy reference. Like all NBER papers, they are circulated for discussion and comment, and have not been peer-reviewed. View them in reverse chronological order or by topic area.
---
NBER Appoints 15 Research Associates, 57 Faculty Research Fellows
The NBER Board of Directors appointed 15 research associates (RAs) at its April 2021 meeting. Two of them were previously faculty research fellows (FRFs). 

RA appointments are reserved for tenured faculty members. They are recommended to the Board by directors of the NBER's 20 research programs, typically after consultation with a steering committee of leading scholars. The new RAs are affiliated with 13 different colleges and universities; they received graduate training at 14 different institutions.  (Read More)
---
From the NBER Digest
...a free monthly publication of non-technical summaries of research on topics of broad public interest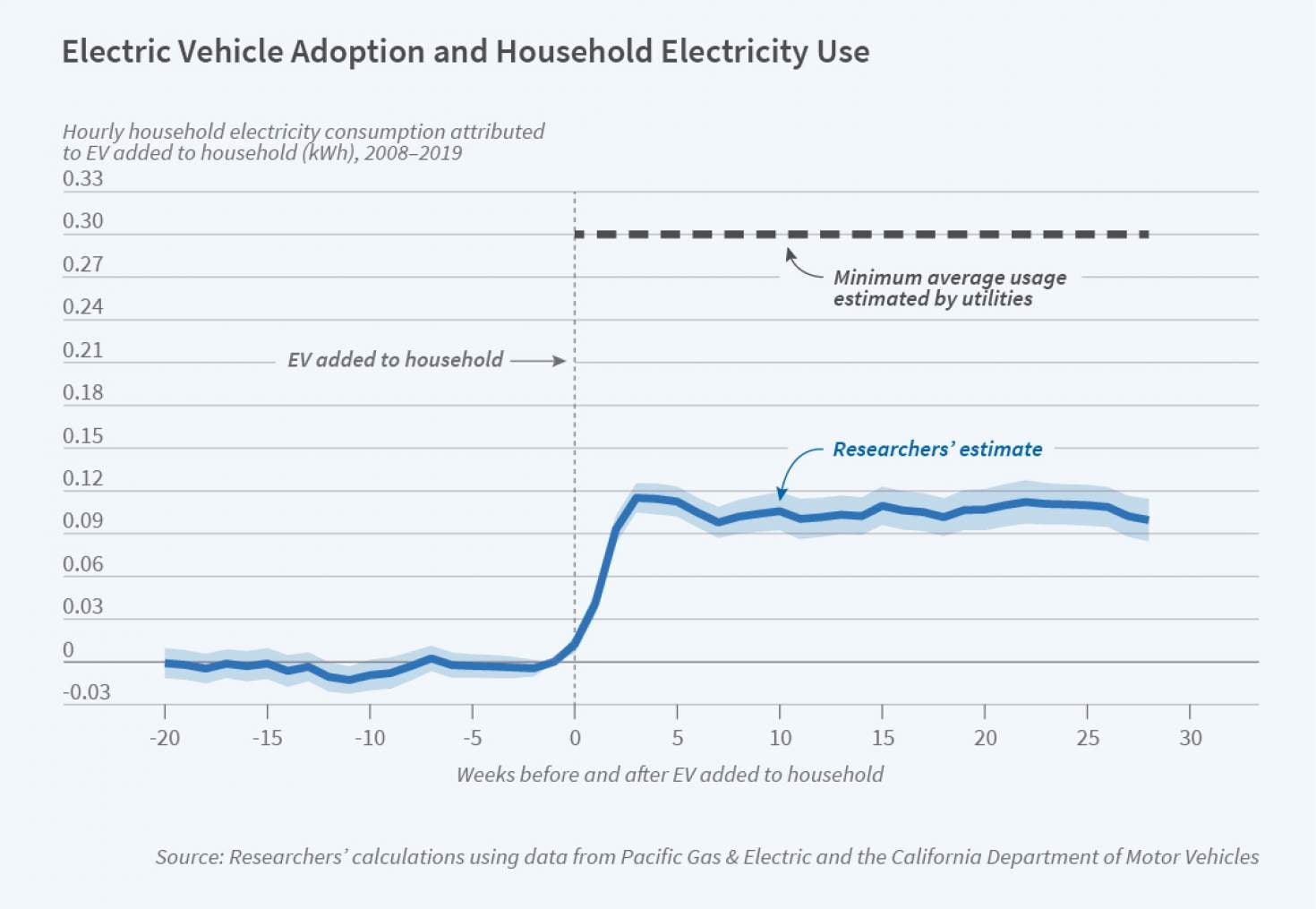 At-home charging data from California suggest that electric vehicles have been driven many fewer miles per year than their gasoline-powered counterparts. Estimates of the environmental benefits of electrification of the passenger vehicle fleet depend on the number of miles that each new electric car will displace from the gasoline-powered fleet. Using new data on the electricity use of electric vehicle (EV) owners in northern California from 2014 to 2017, Fiona...
From the Bulletin on Retirement and Disability
...a free quarterly summarizing research in the NBER's Retirement and Disability Research Center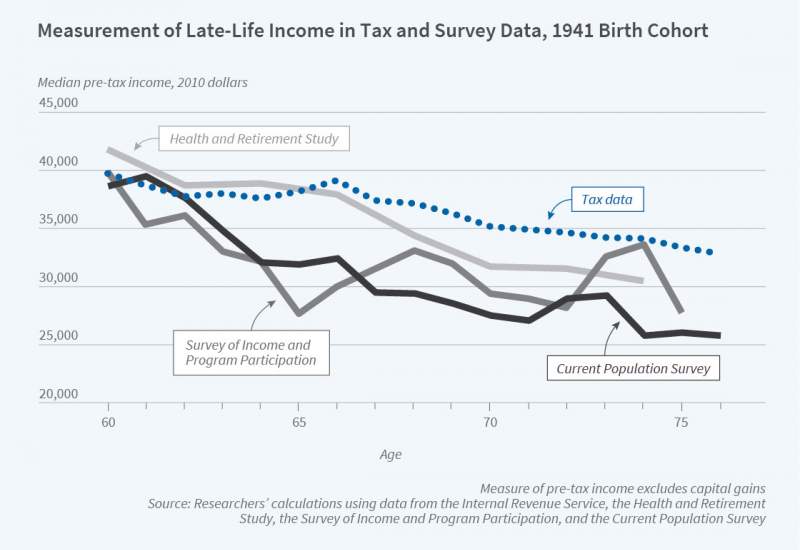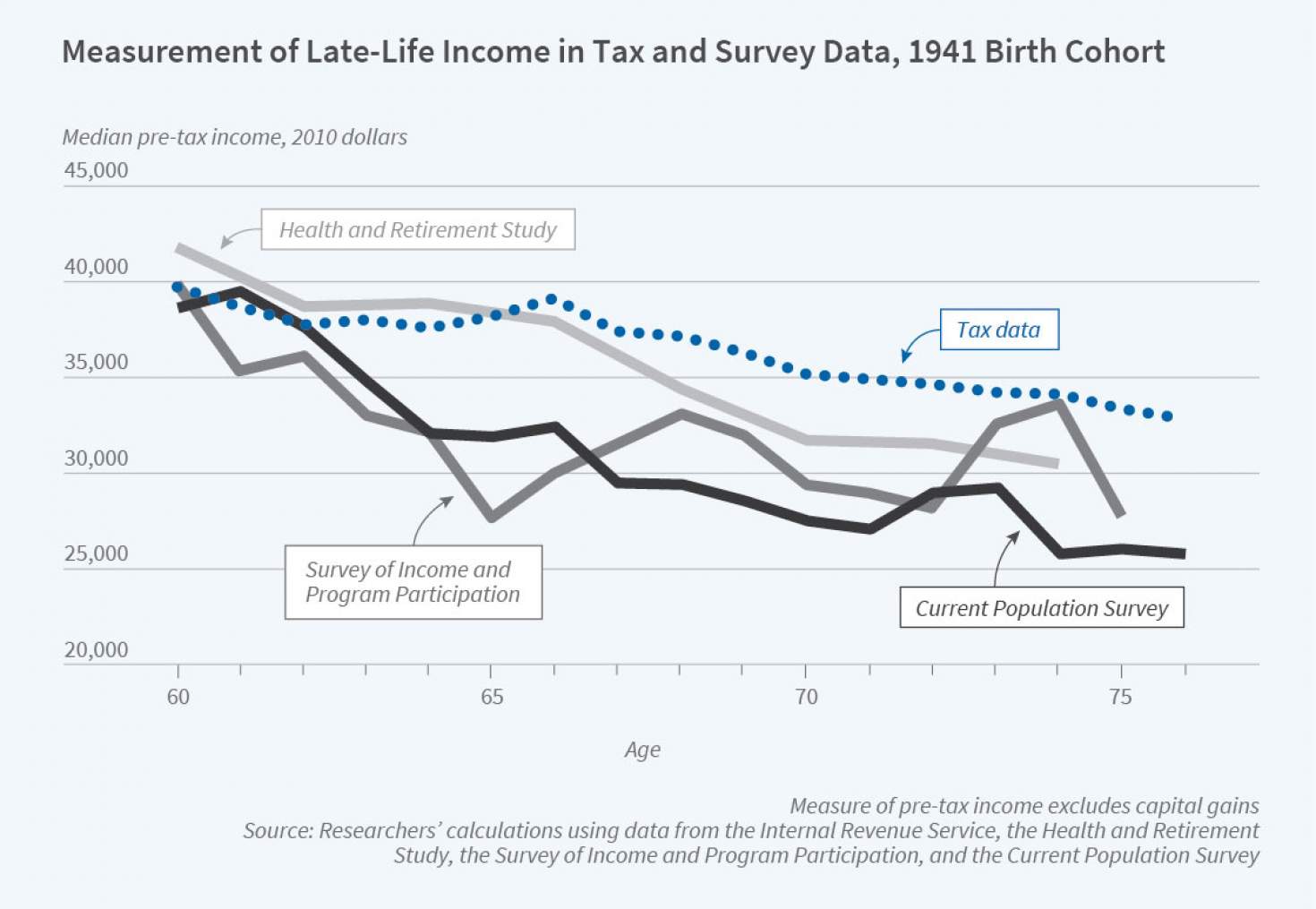 To understand whether older Americans have adequate financial resources to fund their retirement years, it is necessary to have accurate information about late-life income and assets. Several recent studies have suggested that administrative data and more widely-used survey data do not always provide the same picture of retirement resources. In The Evolution of Late-Life Income and Assets: Measurement in IRS Tax Data and Three Household Surveys (NBER RDRC Working...
From the Bulletin on Health
...a free summary of recent NBER Working Papers on health topics, distributed three times a year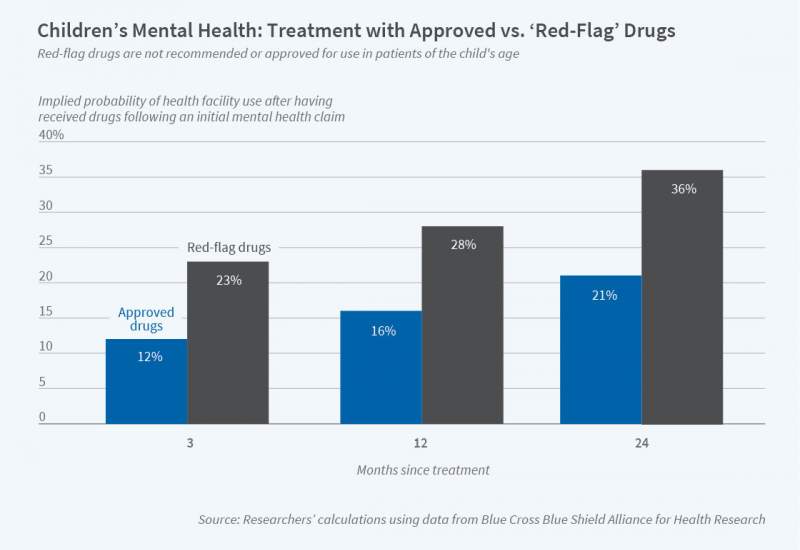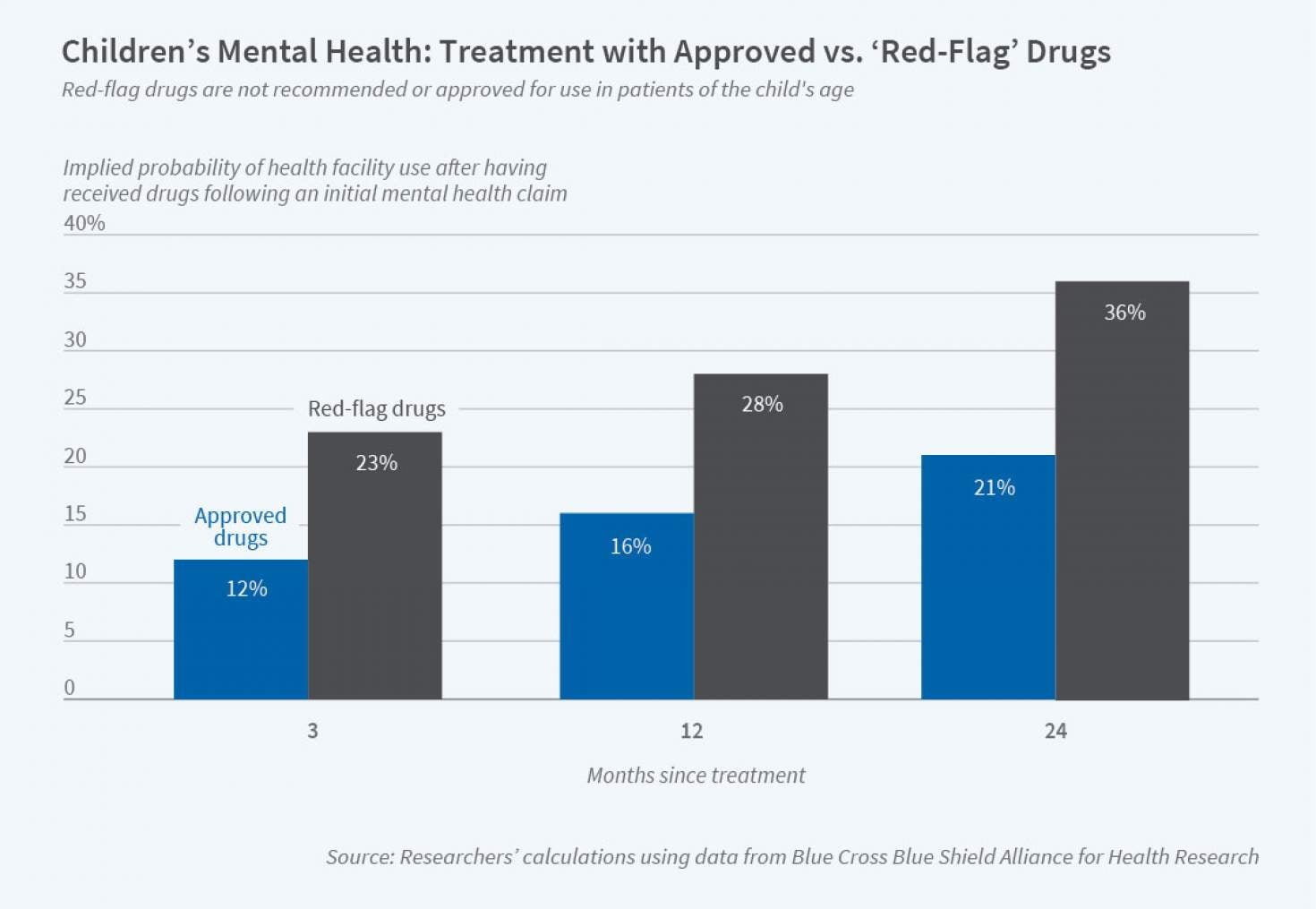 Do treatment guidelines encourage use of effective treatment or impede provision of personalized health care? In Rules vs. Discretion: Treatment of Mental Illness in US Adolescents (NBER Working Paper 27890), researchers Emily Cuddy and Janet Currie address this important issue in the context of mental illness among adolescents. They use claims data from the Blue Cross Blue Shield Alliance for Health Research to evaluate the effect of the initial treatment choice on...
From the NBER Reporter
...a free quarterly featuring affiliates writing about their research, program updates, and NBER news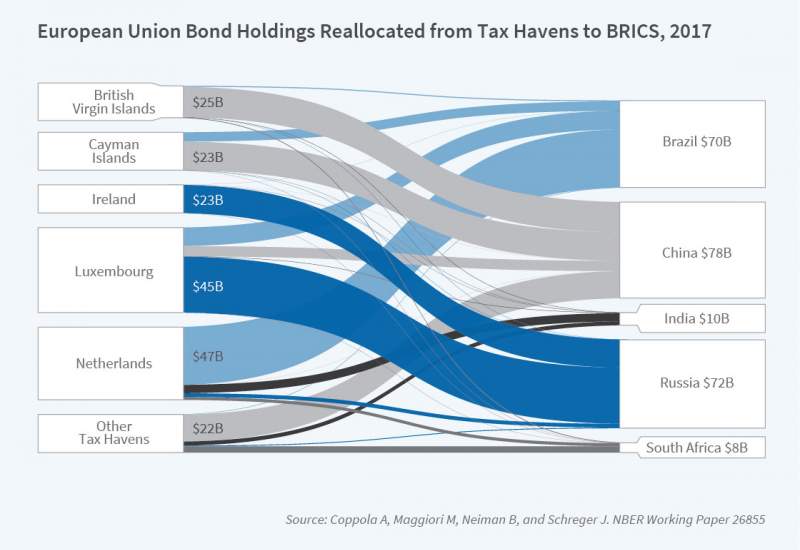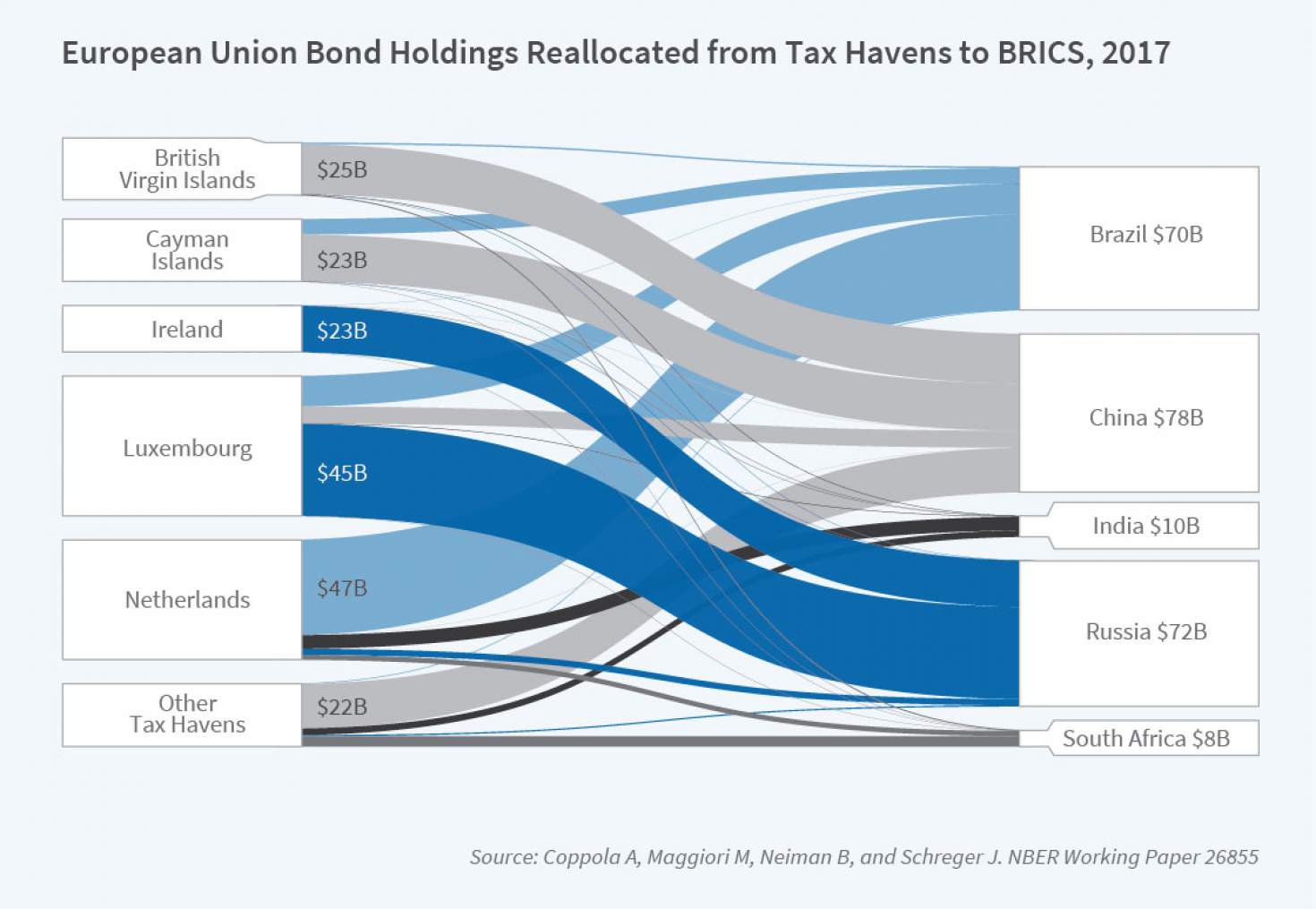 In recent decades, global flows of assets and goods have grown rapidly relative to GDP and have shifted aggressively during crises such as the global financial crisis and the current pandemic. Corporations and governments increasingly borrow from foreign investors, who face more options for allocating their capital in terms of asset class, currency, and geography. A sense of "who owns what" around the world, and why, is required to understand what these trends mean for the...
Research Projects
Conferences
Books & Chapters
Through a partnership with the University of Chicago Press, the NBER publishes the proceedings of four annual conferences as well as other research studies associated with NBER-based research projects.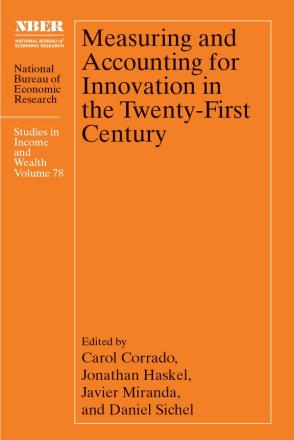 Book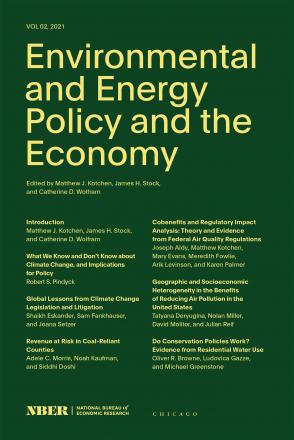 Book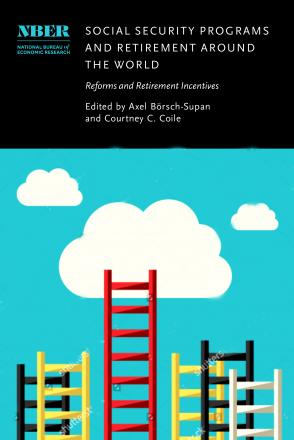 Book
Research Spotlights