National Bureau of Economic Research
Conducting and disseminating non-partisan economic research
Latest from the NBER
news article
The 45th annual NBER Summer Institute will be held from Monday, July 11 to Friday, July 29, 2022. It will consists of nearly 50 distinct meetings, each focusing on a topic or a sub-field in economics. The schedule of meetings can be found here. Meetings will hopefully include an in-person as well as a virtual component. To be considered for presentation, papers must be submitted by 11:59pm Eastern time on Wednesday, March 23, here.
research spotlight
The rate of increase in the US Consumer Price Index during 2021 was the fastest in nearly three decades. There is an active debate about the cause of the acceleration in inflation that coincided with the second year of the COVID-19 pandemic, and about the implications of rising prices for both monetary and fiscal policy. The questions of how inflation is measured, and how much different inflation measures differ in recent months, have received less attention. In a new study (29609), NBER research associate Laurence M. Ball and Daniel Leigh, Prachi Mishra, and Antonio Spilimbergo of the International Monetary Fund summarize the disparities between several inflation measures. They find that the rise in the CPI inflation rate in 2021 was accompanied by an increase in the dispersion of the goods- or services-specific rates of price change. Inflation measures that exclude the most volatile CPI components rose less in 2021 than headline CPI inflation. Ball summarizes the study's findings in the video above. An archive of NBER videos on pandemic-related research may be found here.
news article
Ten new working papers distributed this week report on the economic, health, and related consequences of the COVID-19 pandemic and of public policies that respond to it. Four analyze the impact of school closures: two examine effects on parents' labor market activity (29641, 29660), one describes the consequences for the research time of academic parents (29668), and another explores the link to student mental health (29659). One study calculates the realized inflation rates for different groups of households during the pandemic (29640). Another finds that in developing countries, technological sophistication helped firms weather the pandemic (29644). Two analyze federal spending programs that responded to the pandemic. One assesses how consumer spending changed as a result of Economic Impact Payments to households (29648), while the other measures the degree to which the Paycheck Protection Program helped workers who might otherwise have lost their jobs (29669). One study examines labor market responses to the spread of COVID-19, particularly retirement decisions, and considers potential long-term impacts (29653). Another surveys the pandemic's effect on various dimensions of economic inequality (29657).
More than 520 NBER working papers have addressed various aspects of the COVID-19 pandemic. These papers are open access and have been collected for easy reference. Like all NBER papers, they are circulated for discussion and comment, and have not been peer-reviewed. View them in reverse chronological order or by topic area.
A research summary from the monthly NBER Digest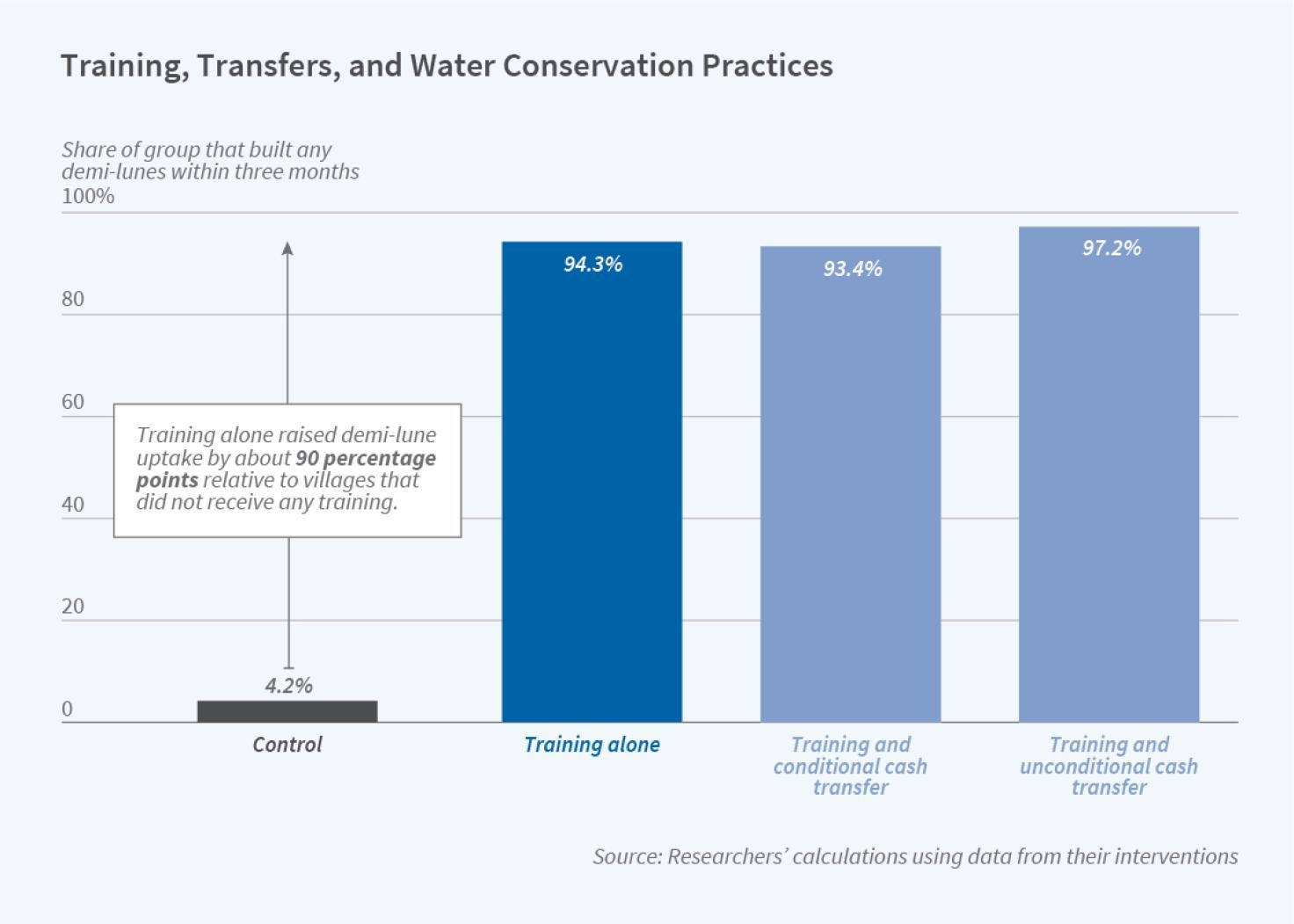 article
In Harvesting the Rain: The Adoption of Environmental Technologies in the Sahel (NBER Working Paper 29518) Jenny C. Aker and Kelsey Jack study the barriers to smallholder farmers' adoption of sustainable technologies. They focus on a technique called rainwater harvesting (RWH) that helps reduce land degradation and restore soil fertility in Niger. Overall, they find that training, which is a low-cost policy intervention, increases the share of farmers adopting the technology by over 90 percentage points. Training matters more than cash incentives for…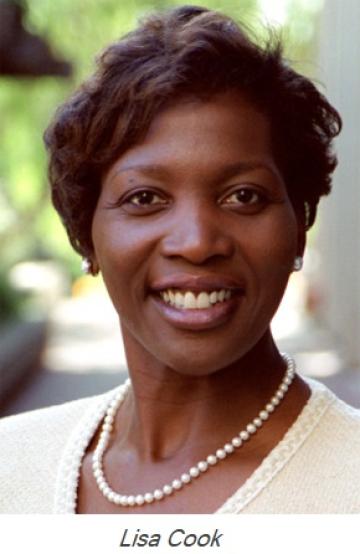 news article
Lisa D. Cook, a professor of economics and international relations at Michigan State University and a research associate in NBER programs on Development of the American Economy and Productivity, Innovation, and Entrepreneurship, has been nominated to the Board of Governors of the Federal Reserve System by President Biden.
An NBER affiliate since 2018, Cook served as a senior economist at the White House Council of Economic Advisers under President Obama and has been a visiting scholar at the Federal Reserve banks in New York, Chicago, Minneapolis, and Philadelphia. Her research interests include economic growth and development, innovation, and financial institutions and markets.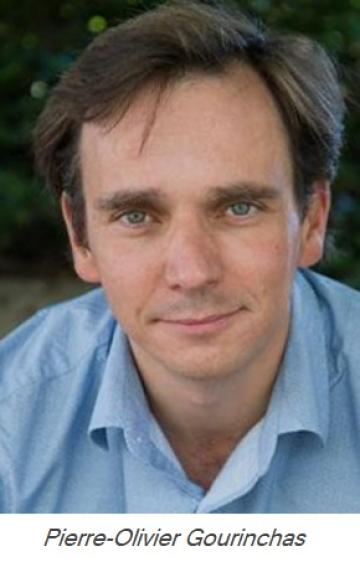 news article
Pierre-Olivier Gourinchas, professor of economics and the S.K. and Angela Chan Professor of Global Management at the University of California, Berkeley's Haas School of Business, and director of the NBER International Finance and Macroeconomics (IFM) program, has been named the next Economic Counselor and Director of Research at the International Monetary Fund (IMF). After a transition period, he will assume this position full time and step down from his program director role in April. Other NBER affiliates who have previously served in this position include Olivier Blanchard, Jacob Frenkel, Simon Johnson, Michael Mussa, Raghu Rajan, Kenneth Rogoff, Maurice Obstfeld, and Gita Gopinath, who served with Gourinchas as codirector of the NBER IFM program before joining the IMF in 2019.
From the NBER Reporter: Research, program, and conference summaries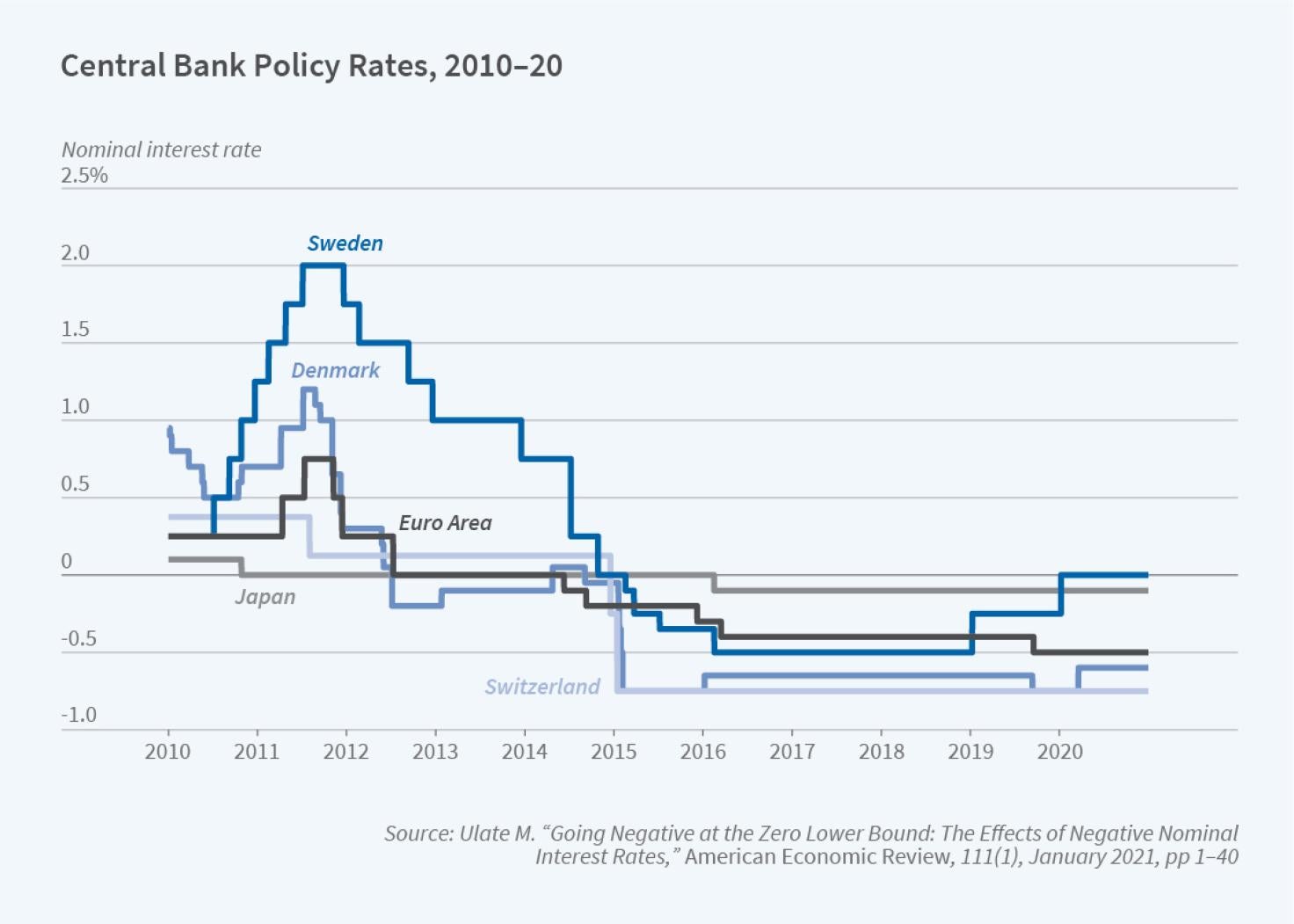 article
For much of the last decade, policymakers in advanced economies have grappled with challenges resulting from the Great Recession of 2007–09 and sovereign debt problems in Europe. During this time, inflation was persistently below targets set by central banks in the United States, Europe, and Japan. As a consequence, a major focus of research and practice was how to further stimulate these economies through unconventional monetary policy and raise their rates of inflation toward target levels.
More recently, the global economic downturn and subsequent rebound associated with COVID-19 have shifted the focus of both research and practice. In 2021, advanced economies — and especially the United States — have experienced a substantial increase in inflation, to levels well…
From the NBER Bulletin on Retirement and Disability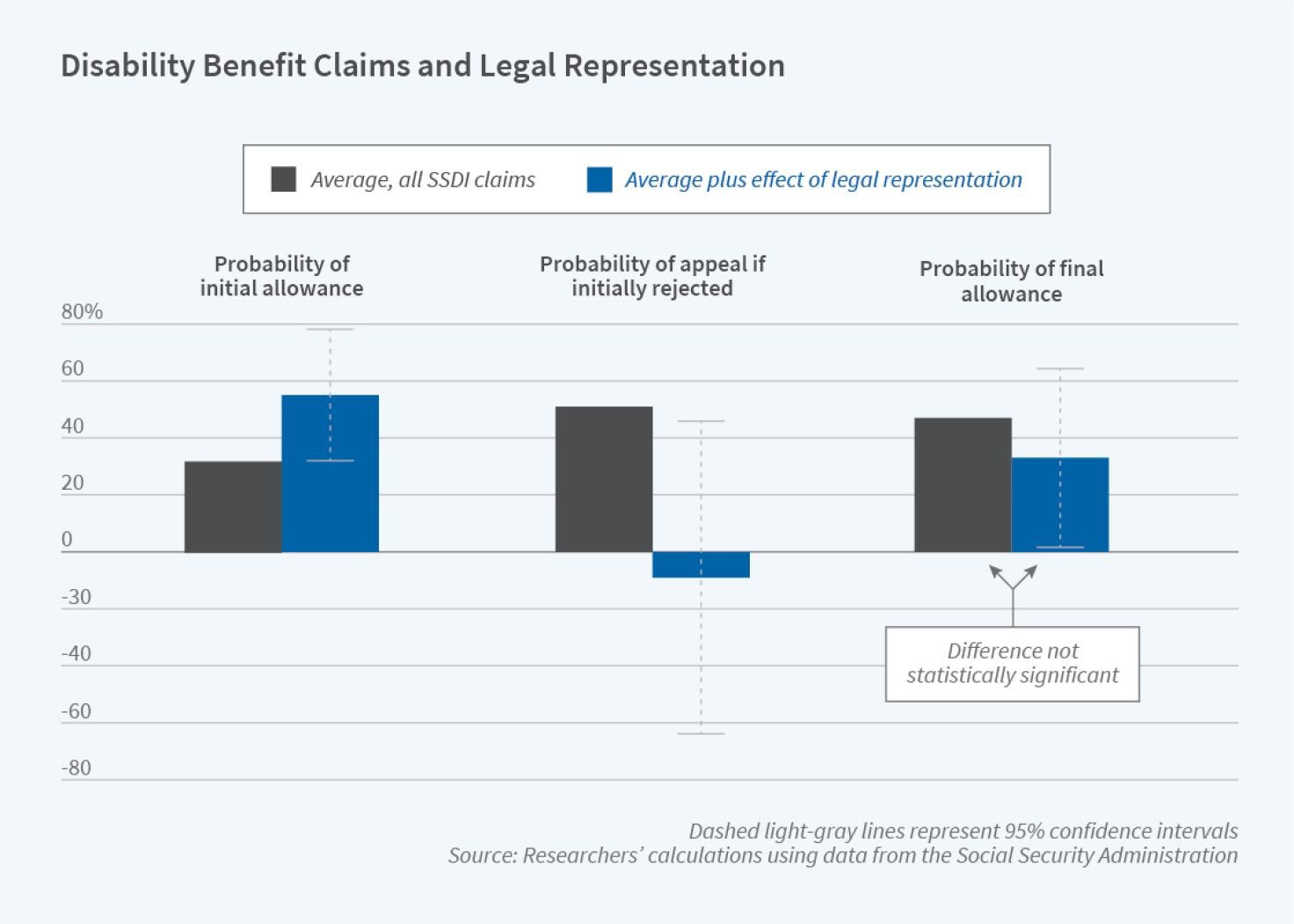 article
The process of applying for Social Security Disability Insurance (SSDI) benefits is complex. Applicants must complete a long application documenting their employment history, medical conditions, and medical treatments, obtain relevant medical records, understand the relevance of certain administrative rules and requirements, and in case of those who are denied benefits, navigate a lengthy appeals process.
Legal representatives have long played a role in SSDI cases at the appellate level, as cases reaching this level must be argued at a hearing before an administrative law judge. Disability representatives – primarily attorneys but also registered non-attorneys – work on a contingency-fee basis, receiving 25 percent of the claimant's past-due benefits up to a maximum of $6,000. In 2019, fees to…
From the NBER Bulletin on Health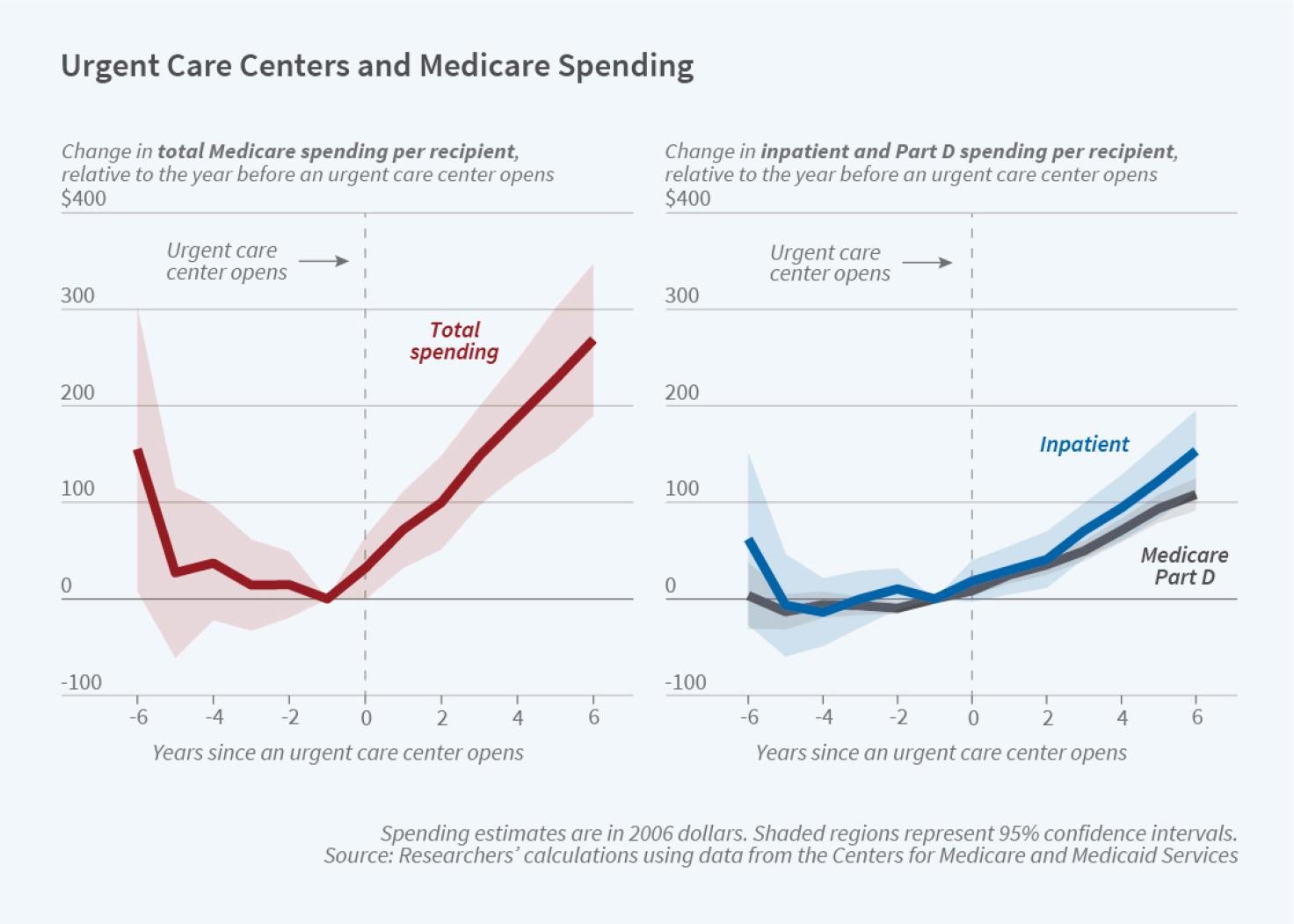 article
Urgent care centers (UCCs) have proliferated in recent years: the share of zip codes served by a UCC rose from 28 percent in 2006 to 91 percent in 2019. The implications of this market expansion for overall health care costs are not obvious. If UCCs divert patients from costly emergency departments (EDs), then UCC access could reduce costs. But, if UCCs initiate demand for additional services, they could raise costs. Researchers Janet Currie, Anastasia Karpova, and Dan Zeltzer address the question of how the entry of UCCs into a market affects health care costs for Medicare beneficiaries in Do Urgent Care Centers Reduce Medicare Spending? (NBER Working Paper 29047).
From the NBER Bulletin on Entrepreneurship
article
In Diversity and Performance in Entrepreneurial Teams (NBER Working Paper 28684), Sophie Calder-Wang, Paul Gompers, and Kevin Huang analyze data from an entrepreneurship course at Harvard Business School (HBS) to explore the links between team diversity and entrepreneurial success.
The researchers collect data from a course taken by all 3,684 first-year MBA students in the classes of 2013 to 2016. Over a semester, teams of five to seven students worked together to design and launch microbusinesses, which faculty mentors and judges evaluated…
Research Projects
Conferences
Books & Chapters
Through a partnership with the University of Chicago Press, the NBER publishes the proceedings of four annual conferences as well as other research studies associated with NBER-based research projects.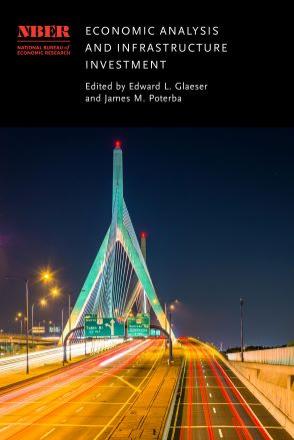 Book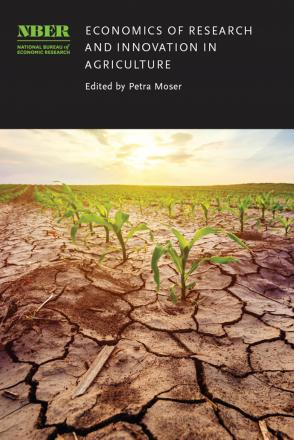 Book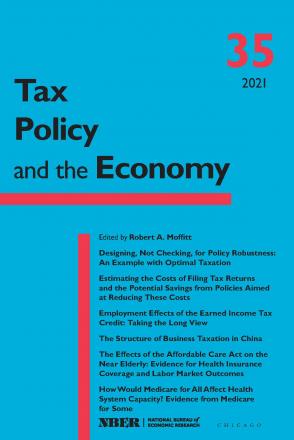 Book
Research Spotlights