National Bureau of Economic Research
Conducting and disseminating non-partisan economic research
Latest from the NBER
Cecilia Rouse Confirmed as Chair of the Council of Economic Advisers
The US Senate on Tuesday confirmed Cecilia Rouse, an active member of the NBER community for the past three decades, as chair of President Biden's Council of Economic Advisers (CEA). Rouse was an NBER Research Associate from 1992 until 2014 and a member of the NBER Board of Directors from 2014 until her resignation this week. Her nomination won overwhelming bipartisan support, passing by a vote of 95-4. 
At the time of her nomination by the President, Rouse was dean of Princeton University's School of Public and International Affairs and the Lawrence and Shirley Katzman and Lewis and Anna Ernst Professor in the Economics of Education at the university. She served previously as a member of the CEA and on the staff of the National Economic Council. 
Rouse is the 15th current or former NBER Research Associate to serve as CEA chair. 
---
Racial and Ethnic Disparities in Excess All-Cause Mortality from COVID-19
The burden of COVID-19 infections and deaths has not fallen equally on members of different racial or ethnic groups.  A new study of all-cause excess mortality in one of the early months of the pandemic by NBER affiliates Amy Finkelstein of MIT and Maria Polyakova of Stanford, along with their collaborators, finds that excess mortality was nearly four times greater for Blacks, and three times greater for Hispanics and Native Americans, than for non-Hispanic Whites.  To compare mortality rates across groups, the researchers link Census data on race and geography to the Social Security Administration's Numident data on dates of birth and death.  They measure excess mortality in April 2020 relative to mortality for the same groups in the previous nine years. Polyakova summarizes these results in the video below.   An archive of NBER videos on pandemic-related topics may be found here.
Three NBER working papers distributed this week report on the economic, health, and related consequences of the COVID-19 pandemic, or on the impact of public policies that are designed to respond to it. One studies the pandemic's effect on the research productivity and the time use of academics in the field of finance (28493). The second reports on the differential impact of COVID-19 on the labor market experience of men and women (28505). The third exploits the pandemic-related disruption of higher education to estimate students' willingness-to-pay for in-person rather than on-line instruction (28511).

More than 365 NBER working papers have addressed various aspects of the COVID-19 pandemic. These papers are open access and have been collected for easy reference. Like all NBER papers, they are circulated for discussion and comment, and have not been peer-reviewed. View them in reverse chronological order or by topic area.
---
From the NBER Digest
...a free monthly publication of non-technical summaries of research on topics of broad public interest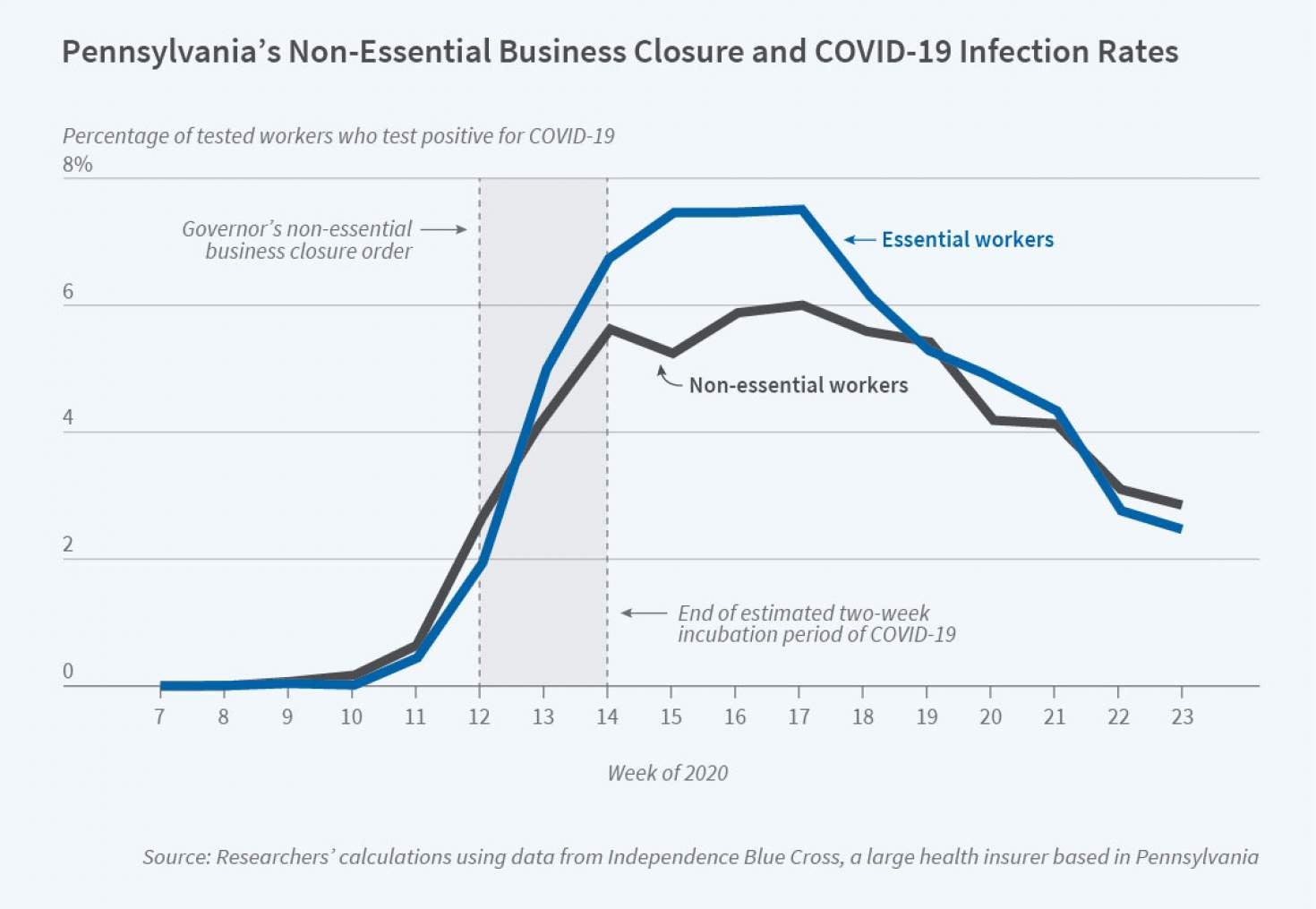 Data on 800,000 commercially insured individuals in Philadelphia suggest that during lockdown essential workers were 55 percent more likely than others to get COVID-19. For 12 weeks beginning in March 2020, Pennsylvania closed all nonessential businesses as part of a program to reduce the spread of COVID-19. A new study examines how this lockdown affected the relative health of employees in essential and nonessential businesses. In The Impact of the...
2021 NBER Summer Institute
The 44th annual NBER Summer Institute will be held on-line between Monday, July 12 and Friday, July 30, 2021.  It consists of nearly 50 distinct meetings, each focusing on a topic or a sub-field in economics. The schedule of meetings can be found here.  To be considered for presentation, papers must be submitted by Monday, April 5 here.
---
From the NBER Reporter
...a free quarterly featuring affiliates writing about their research, program updates, and NBER news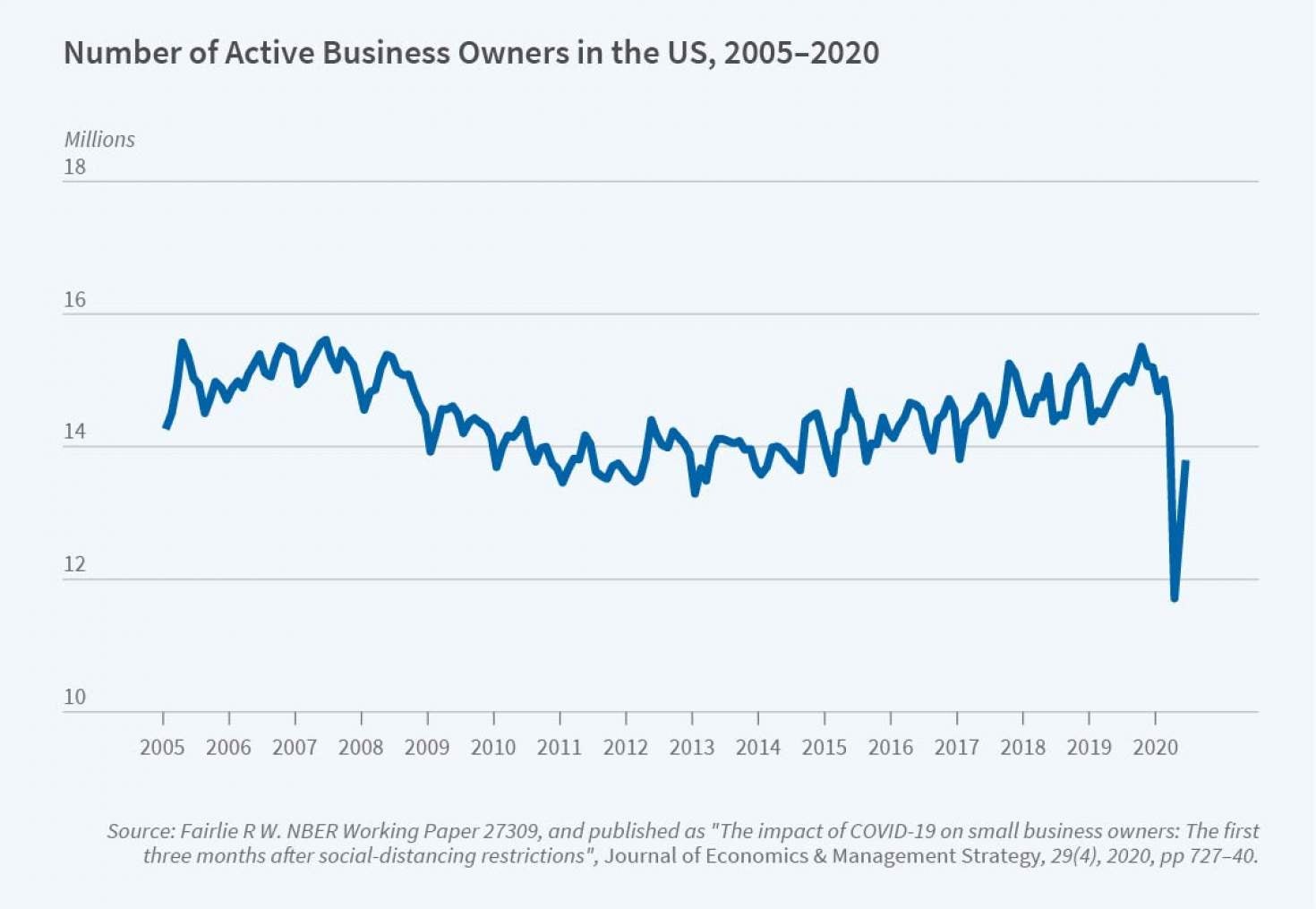 The widespread closing of businesses in the United States and around the world due to the coronavirus has been unprecedented. Stores, factories, and many other businesses have closed as a result of policy mandates, downward demand shifts, health concerns, or other factors. Although many have reopened since social distancing restrictions were relaxed, the revenues lost from the closures, the limited scale of current reopenings, and the potential for further closures in the...
From the Bulletin on Retirement and Disability
...a free quarterly summarizing research in the NBER's Retirement and Disability Research Center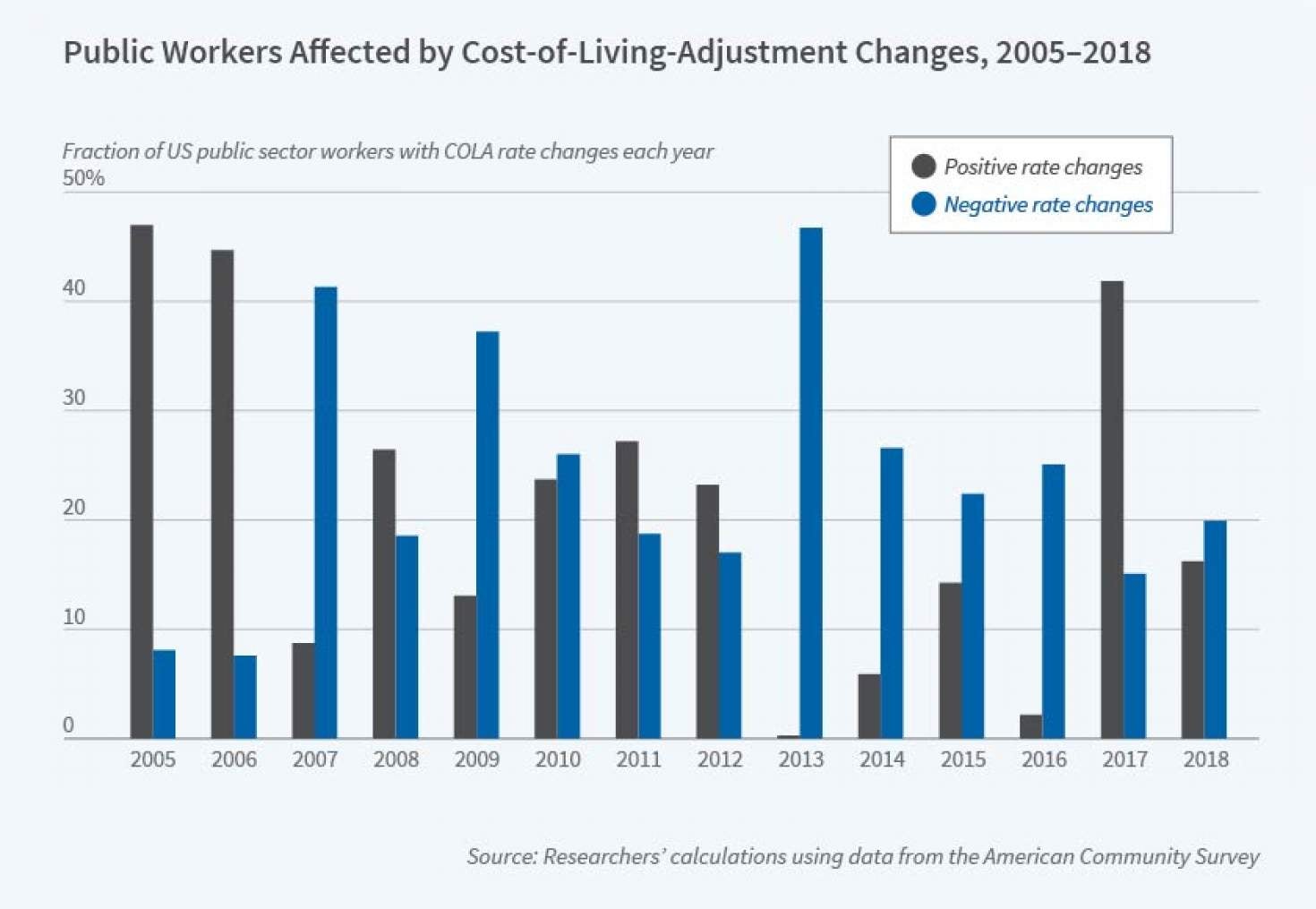 Nearly one in seven US workers is a state or local government employee. These employees are eligible for retirement benefits through about 300 state administered and 6,000 locally administered pension plans, most of which are defined benefit plans. Many state and local pension plans face a funding gap. Across all plans, the ratio of plan assets to plan liabilities was 72 percent in 2019. Many public sector retirement plans are prohibited by their state constitutions...
From the Bulletin on Health
...a free summary of recent NBER Working Papers on health topics, distributed three times a year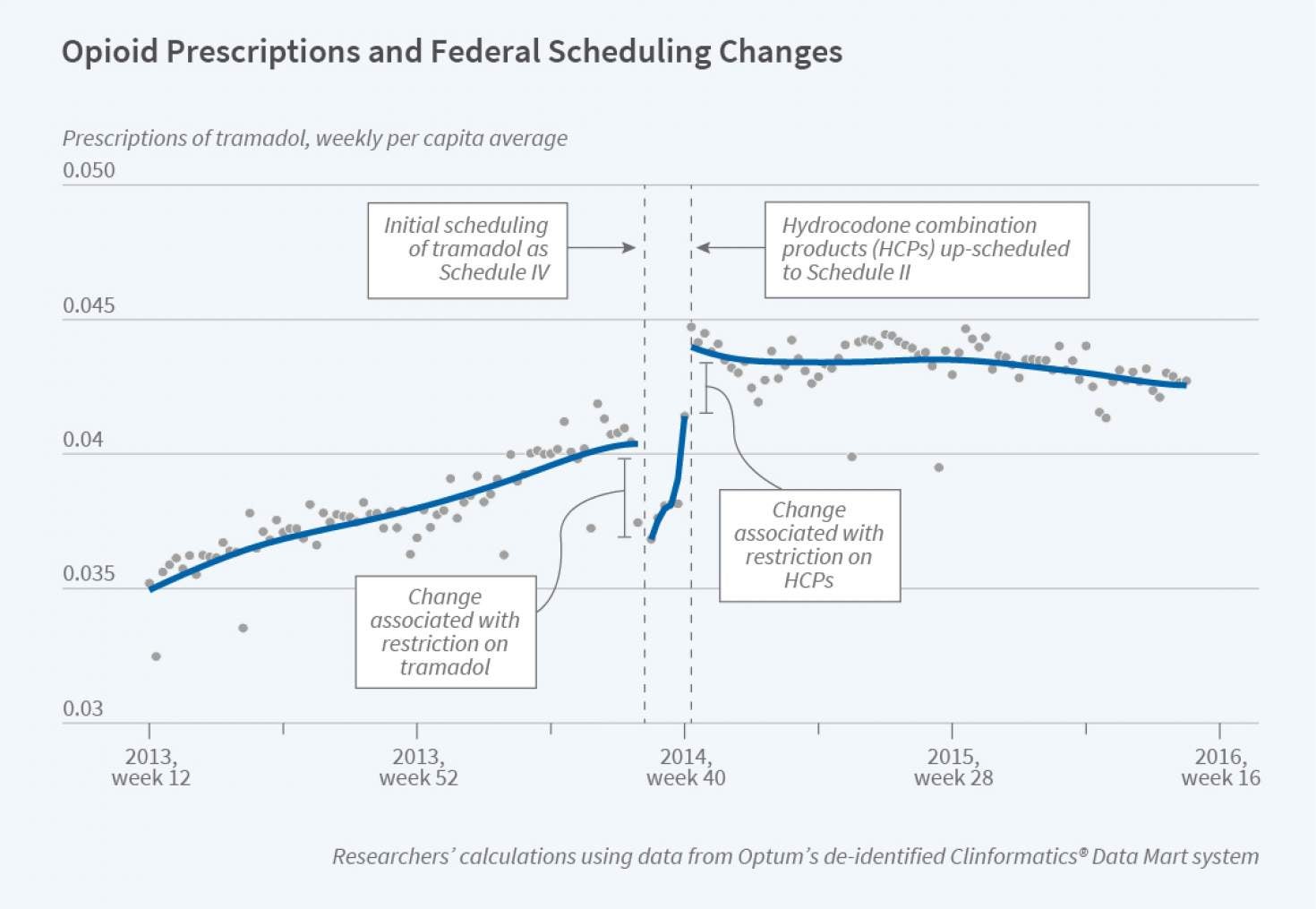 In response to concerns about misuse of two commonly-prescribed opioid medications, the Drug Enforcement Agency (DEA) tightened the rules for prescribing them in 2014. The additional restrictions were effective in reducing use of the targeted drugs, according to Competitive Effects of Federal and State Opioid Restrictions: Evidence from the Controlled Substance Laws (NBER Working Paper 27520) by Sumedha Gupta, Thuy D. Nguyen, Patricia R. Freeman, and Kosali I. Simon....
Research Projects
Conferences
Books & Chapters
Through a partnership with the University of Chicago Press, the NBER publishes the proceedings of four annual conferences as well as other research studies associated with NBER-based research projects.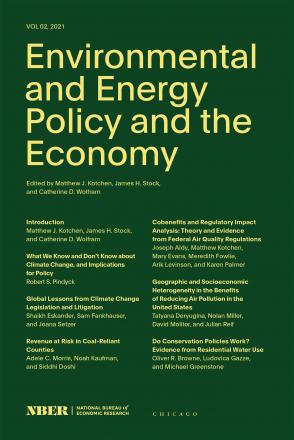 Book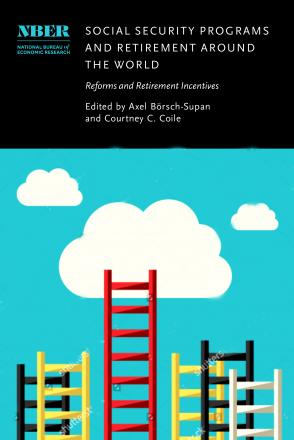 Book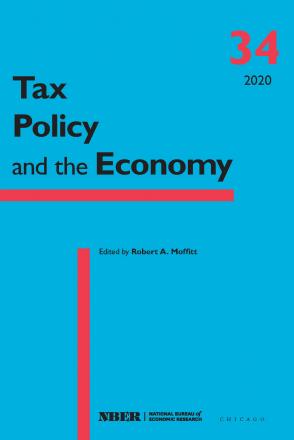 Book
Interviews