National Bureau of Economic Research
Conducting and disseminating non-partisan economic research
Latest from the NBER
COVID-19 and the Labor Market for Older Workers
The COVID-19 pandemic led to a sharp rise in unemployment for workers of all ages. For older workers, it also increased the retirement rate and was associated with a decline in the number of new disability insurance filings. Unexpectedly early retirement on account of the pandemic can have long-lasting effects on retirees' level of Social Security benefits. In a new research paper (29083), NBER researchers Gopi Shah Goda of Stanford University (on leave at the Council of Economic Advisers) and Emilie Jackson, a post-doctoral scholar, along with Lauren Nichols of the Colorado School of Public Health and Sarah See Stith of the University of New Mexico, document the pandemic's impact on the labor market behavior of older workers. They present new information from the Current Population Survey and several other sources. Jackson summarizes their findings in the video below, and notes that some of short-term labor market changes may have longer-term consequences.  An archive of NBER videos on pandemic-related research may be found here.
Six new working papers distributed this week report on the economic, health, and related consequences of the COVID-19 pandemic and public policies that respond to it. One examines alternative approaches to statistical modeling of pandemic-related volatility in economic time series (29060). Another studies the source of income-related disparities in the impact of the COVID-19 pandemic, focusing on pre-pandemic differences in health status and healthcare access and on differences in potential COVID-19 exposure at work (29063). Two focus on digital technology and pandemic response in developing nations. One demonstrates how mobile phone data can be combined with other data sources to identify households in particular need of pandemic-related relief (29070), while another shows that the trade-offs between cash and in-kind transfers are sensitive to the take-up of "mobile money" in a country (29086). One study analyzes the role of vaccine passports in reducing vaccine hesitancy (29075), while another explores the pandemic's effect on the labor supply, and the Social Security and Disability benefit claiming behavior, of older workers (29083). 
More than 440 NBER working papers have addressed various aspects of the COVID-19 pandemic. These papers are open access and have been collected for easy reference. Like all NBER papers, they are circulated for discussion and comment, and have not been peer-reviewed. View them in reverse chronological order or by topic area.
---
Economy Reached Trough in April 2020
The Business Cycle Dating Committee of the NBER, which maintains a chronology of the peaks and troughs in economic activity in the United States, has determined that a trough in monthly economic activity occurred in April 2020. The previous peak in economic activity occurred in February 2020, implying a two-month recession. The committee released a statement explaining the factors that contributed to this determination as well as a list of frequently asked questions related to the dating of business cycle peaks and troughs. For further information, please contact NBER's Director of Public Information, Charles A. Radin, or visit the Business Cycle Dating Committee page.
---
From the NBER Digest
...a free monthly publication of non-technical summaries of research on topics of broad public interest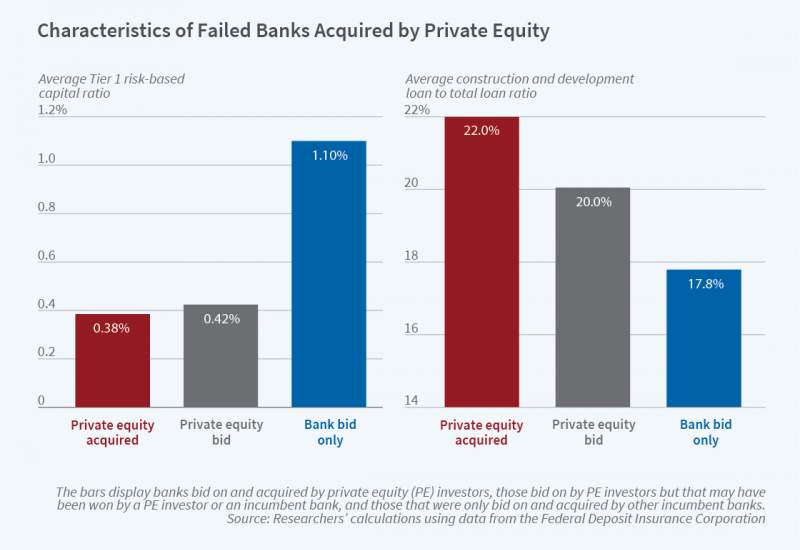 Regulators' decision to facilitate nonbank private equity investors bidding for failed banks is estimated to have saved the Federal Deposit Insurance Corporation $3.6 billion after the global financial crisis. When a US bank fails, the Federal Deposit Insurance Corporation (FDIC) generates a list of potential bidders who might be interested in acquiring it. They submit sealed bids for the failed bank, and the FDIC chooses the bid that will resolve the bank failure...
From the NBER Reporter
...a free quarterly featuring affiliates writing about their research, program updates, and NBER news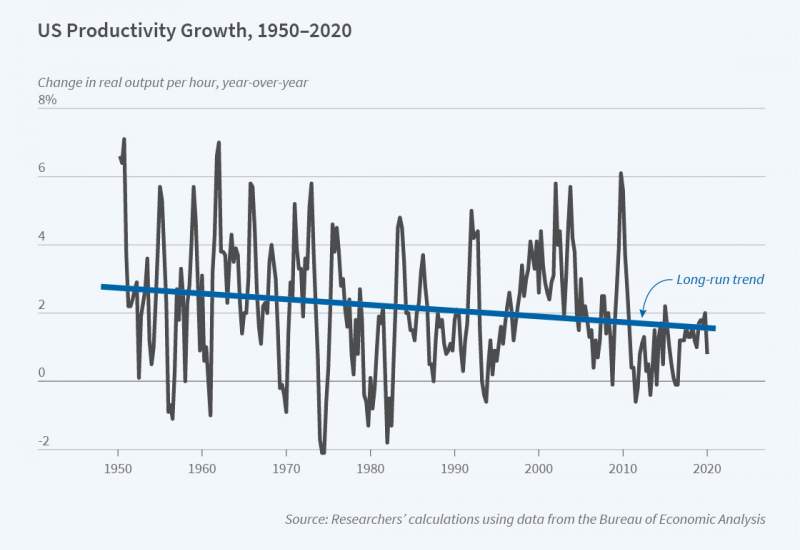 The Productivity, Innovation, and Entrepreneurship (PIE) Program was founded as the Productivity Program, with Zvi Griliches as the inaugural program director, in 1978. The program benefited tremendously from Griliches' inspirational leadership, which was continued by Ernst Berndt. In recent years, the program has expanded to incorporate the vibrant and growing body of research in the affiliated fields of innovation and entrepreneurship. With the generous support of the...
From the Bulletin on Health
...a free summary of recent NBER Working Papers on health topics, distributed three times a year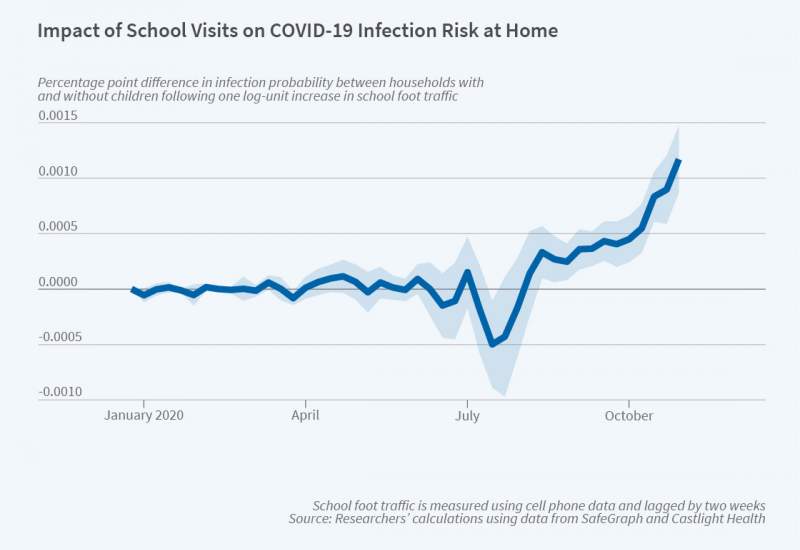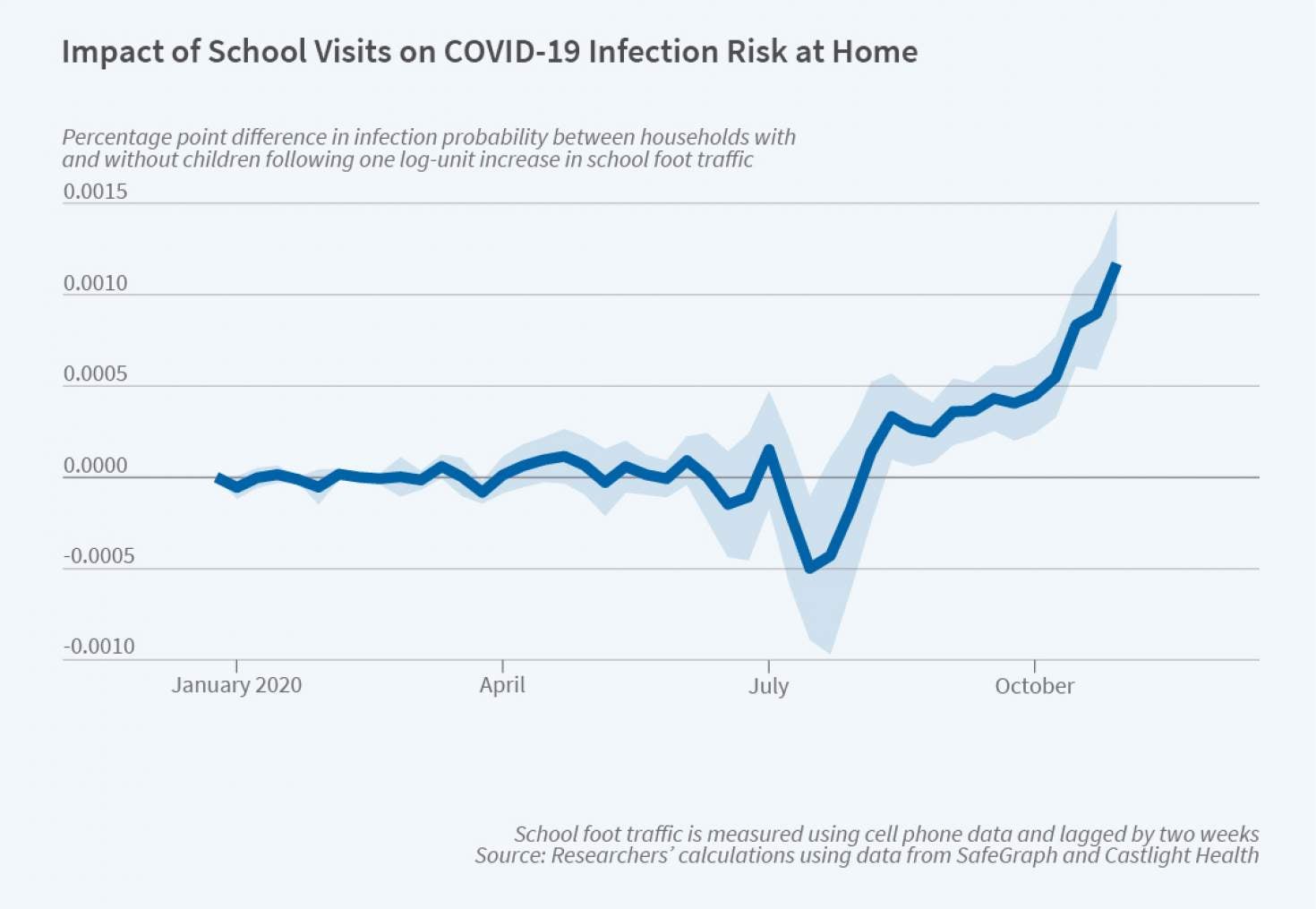 Uncertainty about the risk of COVID-19 transmission from school reopenings has confounded educational decision-making during the pandemic. Research on this topic has been affected by research design complications and a lack of data. In Back to School: The Effect of School Visits during COVID-19 on COVID-19 Transmission (NBER Working Paper 28645), researchers Dena Bravata, Jonathan H. Cantor, Neeraj Sood, and Christopher M. Whaley overcome several of these challenges to...
From the Bulletin on Retirement and Disability
...a free quarterly summarizing research in the NBER's Retirement and Disability Research Center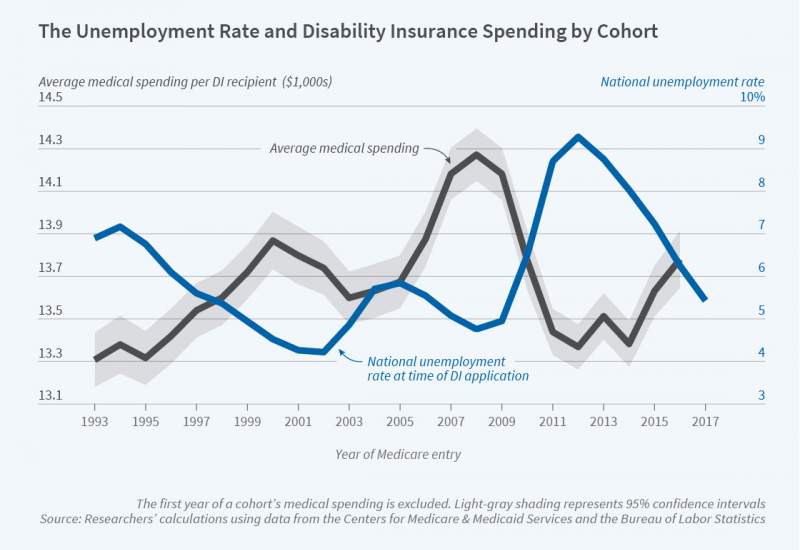 The number of applications and new awards for Social Security Disability Insurance (SSDI) rose during the Great Recession and earlier economic downturns. Some have speculated that this phenomenon could occur again during the COVID-19 crisis in the wake of pandemic-related job losses. While the relationship between economic conditions and SSDI awards is well-established, the reasons for it are less clear. One theory is that recessions worsen health, making more individuals...
Books & Chapters
Through a partnership with the University of Chicago Press, the NBER publishes the proceedings of four annual conferences as well as other research studies associated with NBER-based research projects.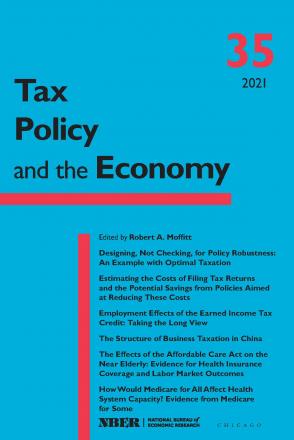 Book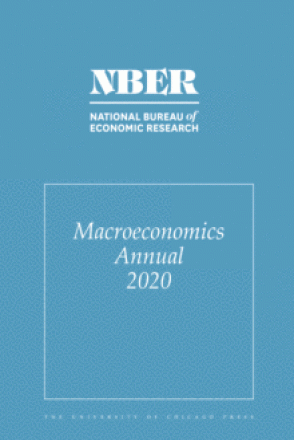 Book
Research Spotlights