Preventing Currency Crises in Emerging Markets
Published Date
Copyright 2002
ISBN 978-0-226-18494-4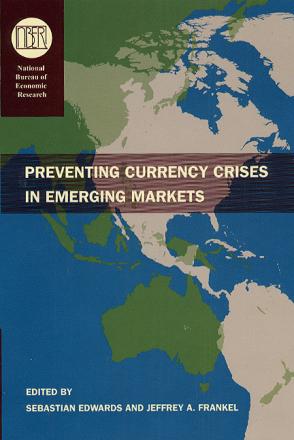 Economists and policymakers are still trying to understand the lessons recent financial crises in Asia and other emerging market countries hold for the future of the global financial system. In this timely and important volume, distinguished academics, officials in multilateral organizations, and public and private sector economists explore the causes of and effective policy responses to international currency crises.
Topics covered include exchange rate regimes, contagion (transmission of currency crises across countries), the current account of the balance of payments, the role of private sector investors and of speculators, the reaction of the official sector (including the multilaterals), capital controls, bank supervision and weaknesses, and the roles of cronyism, corruption, and large players (including hedge funds).
Ably balancing detailed case studies, cross-country comparisons, and theoretical concerns, this book will make a major contribution to ongoing efforts to understand and prevent international currency crises.