Women play diverse and critical roles in the economies of both developing and developed nations. Yet, they often remain severely constrained from realizing their full personal and economic potential as a result of insufficient access to formal financial services, work, and education, disempowering social norms, and gender-biased laws and institutions. New theoretical and empirical research describing these various constraints and evaluating promising interventions to remove them or empower women to overcome them is emerging. However, the research among economists on these topics is often siloed in different sub-fields of economics and there are few venues for explicitly anchoring research discussions on the topics of women and gender issues more generally.

To promote research on the role of gender in both developing and developed economies, NBER, with the support of the Bill and Melinda Gates Foundation, has formed a Study Group on Gender in the Economy. This initiative will bring together researchers from different fields of economics who are working on these topics to share and discuss current research findings. By connecting the gender issues of today in the developed world to their historical evolution and to their counterparts in the developing world, the Study Group aims to understand the evolution of gender differences across varying "states of the world" and to identify promising directions for future research.
Investigators
Claudia Goldin is the Henry Lee Professor of Economics at Harvard University. She is the past director of the NBER's Development of the American Economy Program. An economic historian and labor economist, her research interests include the evolution of gender differences in labor force and earnings, as well as technological change, education, and the earnings distribution.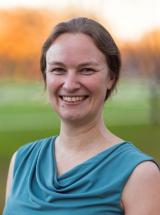 Jessica A. Goldberg is an associate professor of economics at the University of Maryland. She is a development economist whose research interests include rural labor markets, gender disparities in financial inclusion, and the role of social networks in economic decisions.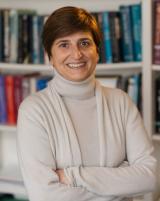 Claudia Olivetti is the George J. Records 1956 Professor of Economics at Dartmouth College. Her research examines the evolving role of women in the labor market, as well as intergenerational mobility, marriage institutions, and the effects of the Baby Boom.
Supported by the Bill & Melinda Gates Foundation grant #INV-003527
Mentioned in the News