Gender in the Economy - Fellows
---
The Gender in the Economy program, supported by the Bill and Melinda Gates Foundation, offered three dissertation fellowships in each of two years for doctoral students in economics working on issues related to aspects of gender in the economy. Research could focus on developing or developed economies, be historical, or provide a combination. The 2021-22 topics included victimization and violence against women, household finance, women's roles in health and education, gender and the labor market, economic development and female labor force participation, and women- and child-centered policies. In 2022-23 the theme was "Gender Convergences and Social Norms." Below are the winners of the dissertation fellowship competition for 2022-23 and for 2021-22.
2022-23 Fellows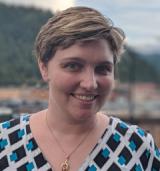 Amy Burnett Cross, American University
Amy Burnett Cross plans research with the potential to advance knowledge about how military policy affects labor market outcomes for women. Her central hypothesis is that U.S. military policies regarding women and families influence gender gaps in civilian work. First, she will evaluate the impact of lifting the ban on women in combat (in 2013) on veteran occupational desegregation. Second, she will measure the extent to which gender desegregation of the Army (in 1977) signaled a shift in the appropriate role of women in the civilian labor force. Cross' research aims to provide evidence that policy can change social norms.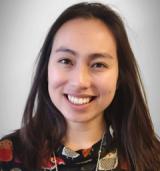 Lisa Ho , Massachusetts, Institute of Technology
Lisa Ho, together with her co-authors, is conducting a randomized experiment in Kolkata, India to address two research questions: (1) How valuable are job attributes such as flexibility in location, hours, and multitasking in increasing female labor force participation?, and (2) What are the impacts on women of starting part-time, at-home work, and to what degree can this work act as a stepping stone to full-time or outside-the-home employment? The research design offers an array of short-term, internet-mediated jobs and estimates the impact of flexible job attributes on women's labor supply. Next, the jobs are implemented and effects on the household, including those related to household roles and future work, are assessed.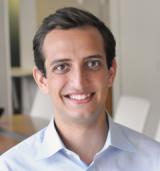 Dev Patel, Harvard University
Dev Patel will make progress on two projects studying the roots of gender inequality. In the first, he uses a natural experiment in India to examine the interplay between gender norms and the institutions underpinning them. Studying the dynamic impact of a historical shock to economic institutions on women's outcomes, Patel asks the extent to which more equitable norms can persist in the absence of the original formal structures. In the second, he studies the contribution of marriage markets to the gender pay gap to quantify the role of intra-household couple inequity in explaining disparities in the workplace.
2021-22 Fellows