Globalization and Poverty
Published Date
Copyright 2007
ISBN 978-0-226-31794-6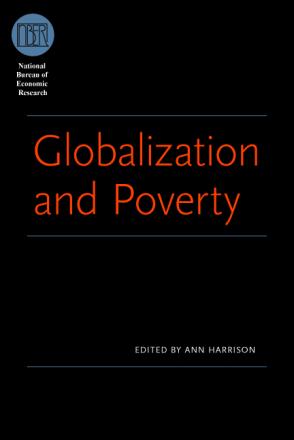 Over the past two decades, the percentage of the world's population living on less than a dollar a day has been cut in half. How much of that improvement is because of—or in spite of—globalization? While anti-globalization activists mount loud critiques and the media report breathlessly on globalization's perils and promises, economists have largely remained silent, in part because of an entrenched institutional divide between those who study poverty and those who study trade and finance.
Globalization and Poverty bridges that gap, bringing together experts on both international trade and poverty to provide a detailed view of the effects of globalization on the poor in developing nations, answering such questions as: Do lower import tariffs improve the lives of the poor? Has increased financial integration led to more or less poverty? How have the poor fared during various currency crises? Does food aid hurt or help the poor?
Poverty, the contributors show here, has been used as a popular and convenient catchphrase by parties on both sides of the globalization debate to further their respective arguments. Globalization and Poverty provides the more nuanced understanding necessary to move that debate beyond the slogans.