Online Postsecondary Education and Labor Productivity
Published Date
Copyright 2019
ISBN 978-0-226-56780-8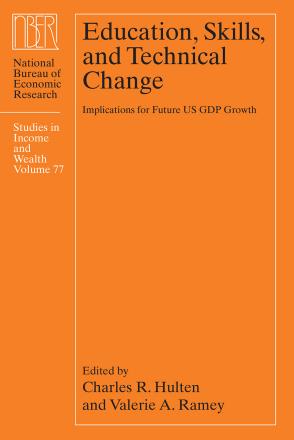 This study analyzes longitudinal data on nearly every person who engaged in postsecondary education that was wholly or substantially online between 1999 and 2014. It shows how much they and taxpayers paid for the education and how their earnings changed as a result. I compute both private returns-on-investment (ROIs) and social ROIS, which are relevant for governments—especially the federal government. The findings provide little support for optimistic prognostications about online education. It is not substantially less expensive than comparable in-person education. Students themselves pay more for online education than in-person education. Online enrollment usually does raise a person's earnings, but almost never by enough to cover the social cost of the education. There is scant evidence that online enrollment moves people toward jobs associated with higher labor productivity. Calculations indicate that federal taxpayers fund most of the cost of online postsecondary education and are extremely unlikely to recoup their investment in the form of higher future tax payments by former students. The evidence also suggests that many online students will struggle to repay their federal loans.
Related
Published From Paper
- Working Paper
Author(s):
This paper is temporarily unavailable while a permissions issue is being resolved.