Measuring and Accounting for Innovation in the Twenty-First Century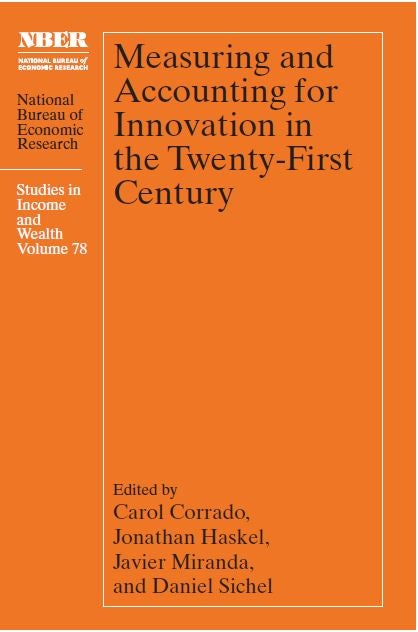 Measuring innovation is challenging both for researchers and for national statisticians, and it is increasingly important in light of the ongoing digital revolution. National accounts and many other economic statistics were designed before the emergence of the digital economy and the growing importance of intangible capital. They do not yet fully capture the wide range of innovative activity that is observed in modern economies.
This volume examines how to measure innovation, track its effects on economic activity and prices, and understand how it has changed the structure of production processes, labor markets, and organizational form and operation in business. The contributors explore new approaches to, and data sources for, measurement — such as collecting data for a particular innovation as opposed to a firm, and the use of trademarks for tracking innovation. They also consider the connections between universitybased R&D and business startups, and the potential impacts of innovation on income distribution.
The research suggests potential strategies for expanding current measurement frameworks to better capture innovative activity, such as more detailed tracking of global value chains to identify innovation across time and space, and expanding the measurement of the GDP impacts of innovation in fields such as consumer content delivery and cloud computing.