Oregon Health Insurance Experiment
The Oregon Health Insurance Experiment is a landmark study of the effect of expanding public health insurance on health care use, health outcomes, financial strain, and well-being of low-income adults. It uses an innovative randomized controlled design to evaluate the impact of Medicaid in the United States. Although randomized controlled trials are the gold standard in medical and scientific studies, they are rarely possible in social policy research. In 2008, the state of Oregon drew names by lottery for its Medicaid program for low-income, uninsured adults, generating just such an opportunity. This ongoing analysis represents a collaborative effort between researchers and the state of Oregon to learn about the costs and benefits of expanding public health insurance. Brief overview of the study and its findings, prepared by J-PAL North America.
Results
Oregon's health insurance lottery allowed researchers to study the effect of the first one to two years of Medicaid coverage on health care utilization, financial hardship, health, and labor market outcomes and political participation. In the first one to two years, Medicaid increased health care utilization, reduced financial strain, and reduced depression, but produced no statistically significant effects on physical health or labor market outcomes.
Medicaid coverage resulted in significantly more outpatient visits, hospitalizations, prescription medications, and emergency department visits. Coverage significantly lowered medical debt, and virtually eliminated the likelihood of having a catastrophic medical expenditure. Medicaid substantially reduced the prevalence of depression, but had no statistically significant effects on blood pressure, cholesterol, or cardiovascular risk. Medicaid coverage also had no statistically significant effect on employment status or earnings. Medicaid increased voter turnout in the 2008 Presidential election. Winning the lottery increased Medicaid enrollment of already-eligible children in the household. More information about these results.
Data and Protocols
Data from the study has been made publicly available. Analysis plans and survey instruments are also available.
Trial Registry
The Oregon Health Insurance Experiment is registered with the American Economic Review registry for randomized controlled trials at: https://www.socialscienceregistry.org.
Investigators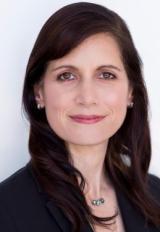 Katherine Baicker is Dean and Emmett Dedmon Professor at the University of Chicago Harris School of Public Policy. Her research focuses on the effects of public and private health insurance coverage on the distribution and quality of health care services.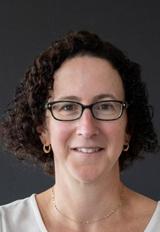 Amy Finkelstein is the John and Jennie S. MacDonald Professor of Economics at the Massachusetts Institute of Technology and the co-founder and Co-Scientific Director of the Jameel Poverty Action Lab-North America. Her research interests focus on public finance and health economics, particularly market failures and government intervention in insurance and health care markets. She has been an NBER affiliate since 2001.
Supported by the National Institute on Aging grants #R01 AG034151, #R01AG034151, and #3R01AG034151-09S1