Summer Institute
The NBER Summer Institute is an annual three-week conference that is held in Cambridge, MA. It was held in a hybrid format with in-person meetings and virtual components in 2022.
The 46th Annual NBER Summer Institute will be held in Cambridge, MA from July 10 to July 28, 2023.  The meetings will be held in person with a livestream available on YouTube.  Many meetings will also have a hybrid component for those who are not able to attend in person.  Presenters are encouraged to attend in person. The schedule of meetings can be found here.
Explore Summer Institute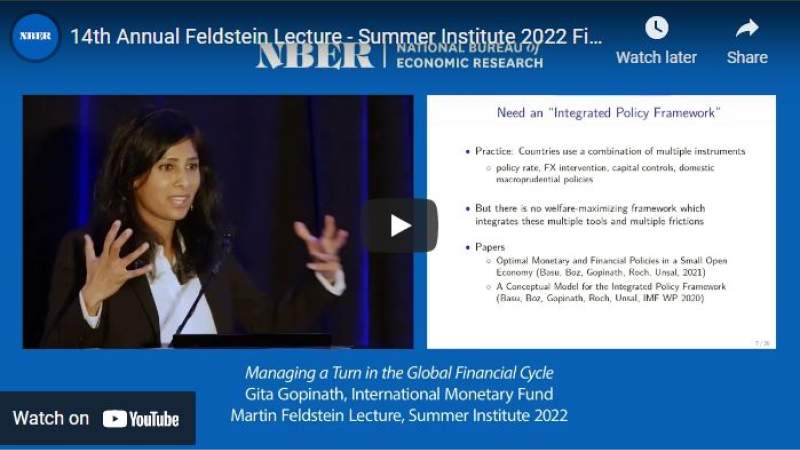 Gita Gopinath, the first deputy managing director of the International Monetary Fund, delivered the 2022 Martin...
Panelists at the July 2022 meeting of the NBER's International Trade and Investment program discussed the impact of...
Summer Institute Schedules
Feldstein Lectures
Methods Lectures
Explore Programs & Working Groups
Explore All NBER Lectures