Introduction to "Measuring and Modeling Health Care Costs"
Published Date
Copyright 2018
ISBN 978-0-226-53085-7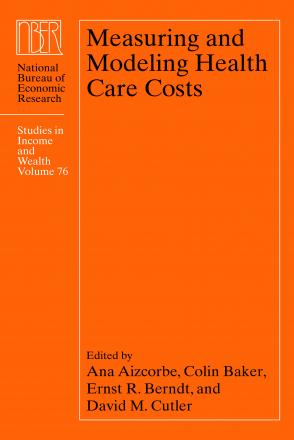 Medical care costs accounts for nearly 18% of Gross Domestic Product (GDP) and 20% of government spending. As a country, we know a lot about where the medical dollar goes. Thirty-eight percent of medical care dollars are paid to hospitals, 31% is paid for professional services, 12% is for outpatient pharmaceuticals, and so forth. But this is not really what we value. The goal of medical care is not to poke, prod, or take pictures of our insides; rather, it is to improve our wellbeing. To really understand health care, we need to determine what it is doing for our health. Health accounting is not easy. Academics and statistical agencies have struggled with it for decades. Questions range from the mundane – how do colonoscopy prices vary across payers? – to the fundamental – to what extent is medical care improving the population's health? With this much uncertainty about the value of medical care, it is incumbent on public and private researchers alike to regularly survey the landscape. What do we know about medical care costs and output? Where can we make improvements in our measurement systems? What areas remain unexplored? These issues are studied in this volume.