Introduction to "Education, Skills, and Technical Change: Implications for Future US GDP Growth"
Published Date
Copyright 2019
ISBN 978-0-226-56780-8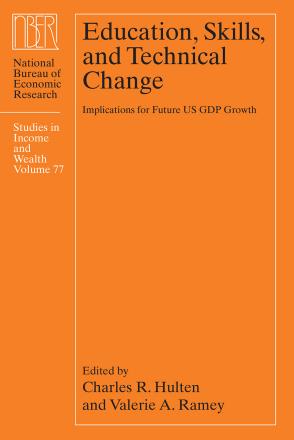 This introduction provides an overview of the key facts and the conceptual links between education, skill formation, technical change and economic growth. It begins by summarizing the leading theoretical channels through which human capital accumulation contributes to economic growth, including its role in creating and diffusing new technologies. An assessment of the current state of education and skill accumulation in the U.S. follows, with comparisons of U.S. performance to that of other industrialized countries. The introduction then offers ten conclusions by the coeditors, based on the new findings of the twelve papers as well as the coeditors' own reading of the literature. The final part of the introduction provides a brief summary of the twelve papers and how their findings inform the larger questions.