Analyses in the Economics of Aging
Published Date
Copyright 2005
ISBN 978-0-226-90286-9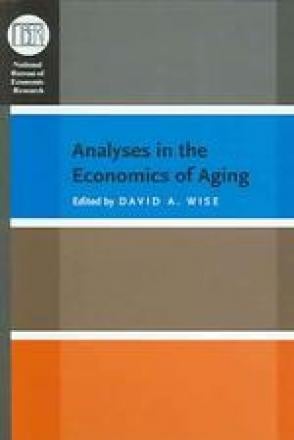 Analyses in the Economics of Aging summarizes a massive amount of new research on several popular and less-examined topics pertaining to the relationship between economics and aging. Among the many themes explored in this volume, considerable attention is given to new research on retirement savings, the cost and efficiency of medical resources, and the predictors of health events.
The volume begins with a discussion of the risks and merits of 401(k) plans. Subsequent chapters present recent analysis of the growth of Medicare costs; the different aspects of disability; and the evolution of health, wealth, and living arrangements over the life course. Keeping with the global tradition of previous volumes, Analyses in the Economics of Aging also includes comparative studies on savings behavior in Italy, the Netherlands, and the United States; an examination of household savings among different age groups in Germany; and a chapter devoted to population aging and the plight of widows in India.
Carefully compiled and containing some of the most cutting-edge research and analysis available, this volume should be of interest to any specialist or policymaker concerned with ongoing changes in savings and retirement behaviors.