Featured Researcher: Marika Cabral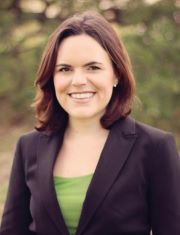 Marika Cabral is a Research Associate in the NBER's programs on Health Care and Public Economics. She is an associate professor of economics at the University of Texas at Austin.
Her research focuses on interactions between the government and insurance markets, and much of her recent work focuses on Medicare and workers' compensation insurance. Her work has addressed the incidence of insurance subsidies, interactions between public and private insurance, gender disparities in medical evaluations, and the impact of insurance design features such as physician reimbursement and benefit generosity.  
She received the National Tax Association's Outstanding Doctoral Dissertation Award in 2011 and the Kenneth J. Arrow Award from the International Health Economics Association for the best paper in health economics published in 2017. Her work has been supported by the National Institutes of Health, the National Science Foundation, and the Social Security Administration.  
Cabral is an associate editor at the Journal of Health Economics and serves on the editorial board of the American Economic Journal: Economic Policy. She has served as a mentor in the CeMENT mentoring workshop organized by the AEA's Committee on the Status of Women in the Economics Profession, and is co-organizing a mentoring workshop this fall for women and nonbinary graduate students in health economics and health policy.
Cabral earned a BA from the University of California, San Diego, and a PhD from Stanford University.  
When she is not working, Cabral enjoys hiking, biking, swimming, traveling, and spending time with her family and friends.