Fellowships on Consumer Financial Management
This graduate student fellowship program supports emerging researchers who are studying consumer financial behavior, with an emphasis on the choices and decisions of low- and moderate-income households. The program provides up to two years of research support for outstanding doctoral students in North American economics and finance PhD programs. By supporting researchers at the start of their careers, it aims to encourage promising young scholars to focus their research on issues of consumer finance and enable them to accelerate their dissertation research.
Investigator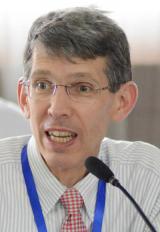 James Poterba is the Mitsui Professor of Economics at the Massachusetts Institute of Technology and the President and CEO of the NBER. His research straddles the fields of public and financial economics, with particular emphasis on tax policy and on the determinants of retirement security.
Supported by the Institute of Consumer Money Management