Risks in Agricultural Supply Chains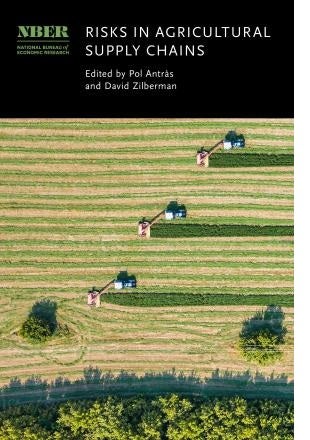 Pol Antràs and David Zilberman, editors
Climate change and the recent COVID-19 pandemic have exposed the vulnerability of global agricultural supply and value chains. There is a growing awareness of the importance of interactions within and between these supply chains for understanding the performance of agricultural markets. 
Risks in Agricultural Supply Chains presents a collection of research studies that develop conceptual models and empirical analyses of risk resilience and vulnerability in supply chains.
The chapters emphasize the roles played by microeconomic incentives, macroeconomic policies, and technological change in contributing to supply chain performance. The studies range widely, considering for example how agent-based modeling and remote sensing data can be used to assess the impact of shocks, and how recent shocks such as the COVID-19 pandemic and the African Swine fever in China affected agricultural labor markets, the supply chain for meat products, and the food retailing sector.
A recurring theme is the transformation of agricultural supply chains and the volatility of food systems in response to microeconomic shocks. The chapters not only present new findings, but also point to important directions for future research.
Related