Oleg Itskhoki Wins John Bates Clark Medal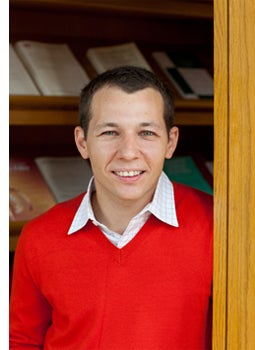 Oleg Itskhoki of UCLA has won the John Bates Clark Medal, awarded biannually by the American Economic Association to an American economist under the age of 40 who has made a significant contribution to economic thought and knowledge.
Itskhoki has made path-breaking contributions to understanding of the dynamics of international trade and international finance. His research on trade has provided new insights on how expanding trade can affect within-country inequality. In international finance, he has developed new solutions to several long-standing exchange rate puzzles, including the uncovered interest parity puzzle and the PPP parity puzzle, and has studied the incomplete pass-through of exchange rates into prices.
The full citation for his award may be found on the AEA's website.
Itskhoki holds the Venu and Ana Kotamraju Endowed Chair in Economics at UCLA.  He is a research associate in four NBER programs: International Trade and Investment, International Finance and Macroeconomics, Economic Fluctuations and Growth, and Monetary Economics.
An article by Itskhoki on dominant and regional currencies and currency choices in international trade appears in the current edition of the NBER's quarterly Reporter.