Financial Incentives, Health, and Retirement in Spain
Published Date
Copyright 2016
ISBN 0-226-26257-X
DOI 10.7208/chicago/9780226262604.003.0011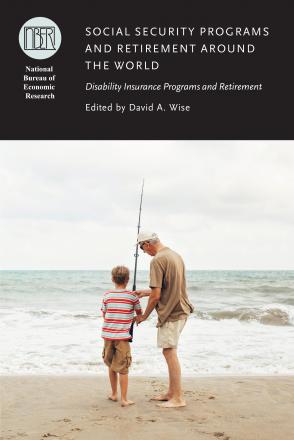 In this work we take advantage of the detailed health information available in the Survey of Health and Retirement in Europe (SHARE) to explore the link between health, financial incentives and retirement. With this purpose, we construct a health index and classify individuals into health quintiles and use this information to assess the extent to which differences in health are translated into differences in the responsiveness to changes in financial incentives. In addition, we construct a single option value measure by compiling the information on financial incentives from the disability, the old‐age and the unemployment systems in order to consider the aggregate incentives from all the social security schemes used as pathways into retirement among individuals aged 50 to 64 in Spain. Our results show that individuals in the worse health quintiles are, indeed, the more responsive to financial incentives as they prove to be less likely to retire when incentives to continue working increase. We further perform a series of simulations to assess the expected changes in retirement choices of older individuals when some of the policy parameters are modified.
Related
Published From Paper
- Working Paper
In this work we combine wage data from Social Security working histories and health information available in the...