Comment on "Whither News Shocks?"
Published Date
Copyright 2015
ISBN 978-0-226-26873-6
DOI 10.1086/680626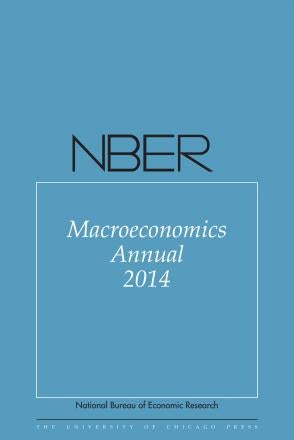 You may be able to download this chapter for free via the Document Object Identifier.
Barsky, Basu, and Lee (2014) are proposing to identify a technological news shock as the shock that does not affect TFP on impact and maximizes its variance in the short to medium run. In response to this shock, consumption typically rises following good news, but investment, consumer durables purchases and hours worked typically fall on impact. Noticing that this shock indeed moves TFP after one period, I propose ways to identify a technological diffusion news. By diffusion news, I mean that TFP is not affected in the short to medium run but permanently increases. In response to such a shock, the economy does display an aggregate boom with typical business cycles co-movements.