Introduction to "Innovation Policy and the Economy, Volume 19"
Published Date
Copyright 2019
ISBN 978-0-226-64538-4
DOI 10.1086/699930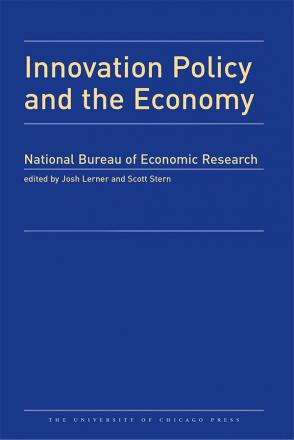 You may be able to download this chapter for free via the Document Object Identifier.
This volume is the nineteenth annual volume of the NBER Innovation Policy and the Economy (IPE) group. The IPE group provides an accessible forum to bring the work of leading academic researchers to an audience of policymakers and those interested in the interaction between public policy and innovation. Our goals are:
• to provide an ongoing forum for the presentation of research on the impact of public policy on the innovative process;
• to stimulate such research by exposing potentially interested researchers to the issues that policymakers consider important; and
• to increase the awareness of policymakers (and the public policy community more generally) concerning contemporary research in economics and the other social sciences that usefully informs the evaluation of current or prospective proposals relating to innovation policy.
This volume contains revised versions of the papers presented at the group's meeting in Washington, DC, in April 2018. In this nineteenth volume of the series, the chapters highlight the increasingly important, and complicated, interplay between innovation, international trade, and articifial intelligence technologies, as well as offer new frameworks for evaluating the role of innovation policy and innovation management approaches in areas such as life sciences and energy. As in previous volumes, our aim has been to draw out the lessons of recent research in economics and related fields for policy analysis and future research.