Immigration and the Work Force: Economic Consequences for the United States and Source Areas
Published Date
Copyright 1992
ISBN 0-226-06633-9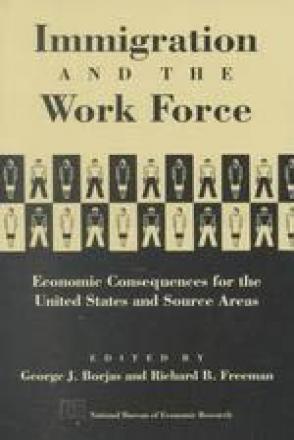 Since the 1970s, the striking increase in immigration to the United States has been accompanied by a marked change in the composition of the immigrant community, with a much higher percentage of foreign-born workers coming from Latin America and Asia and a dramatically lower percentage from Europe.
This study presents new datasets on the labor force, wage rates, and demographic conditions of both the U.S. and source-area economies through the 1980s. The contributors analyze the economic effects of immigration on the United States and selected source areas, with a focus on Puerto Rico and El Salvador. They examine the education and job performance of foreign-born workers; assimilation, fertility, and wage rates; and the impact of remittances by immigrants to family members on the overall gross domestic product of source areas.
A revealing and original examination of a topic of growing importance, this book will stand as a guide for further research on immigration and on the economies of developing countries.