The Great Inflation Drift
Published Date
Copyright 2013
ISBN 978-0-226-06695-0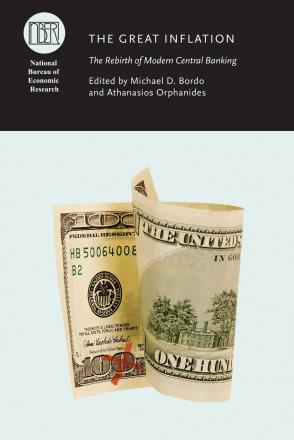 This chapter examines the rise and variability in inflation rates in the United States in the 1970s using two aspects of Federal Reserve policy behavior during the period--smoothing short-term interest rates and stabilizing the output gap--objectives that were considered more important than a third objective: keeping inflation low. This strategy is referred to as "business as usual," an approach under which shocks to the real interest rate will raise the trend inflation rate. The Fed may later tighten policy to roll back inflation, but if their credibility is low they will quickly return to business as usual and inflation will pick up again--a process that generates a pattern of stop-go inflation. These views are developed in a three-equation New Keynesian Phillips curve model.
Published From Paper
- Working Paper
Author(s):
A standard statistical perspective on the U.S. Great Inflation is that it involves an increase in the stochastic trend...