The Great Inflation: Did The Shadow Know Better?
Published Date
Copyright 2013
ISBN 978-0-226-06695-0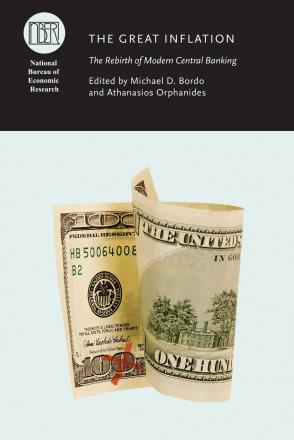 The Shadow Open Market Committee (SOMC) was established in 1973 in response to rising inflation in the United States and the apparent failure of either the Nixon administration or the Federal Reserve to formulate effective policies to control inflation. This chapter describes the monetary policy framework of the SOMC and the statements it issued during the Great Inflation period. It simulates a New Keynesian macroeconomic model embedding a representation of the SOMC policy rule to evaluate whether the committee's proposals could have resulted in a lower average and more stable rate of inflation than actually occurred. The simulations show that a gradual adjustment of money stock growth similar to that advocated by the SOMC is likely to result in less impact on output growth and less variability in inflation or output growth than a large one-time adjustment.
Published From Paper
- Working Paper
Author(s):
The Shadow Open Market Committee was formed in 1973 in response to rising inflation and the apparent unwillingness of...