Introduction to "Economics of Means-Tested Transfer Programs in the United States, Volume 1"
Published Date
Copyright 2016
ISBN 978-0-226-37047-7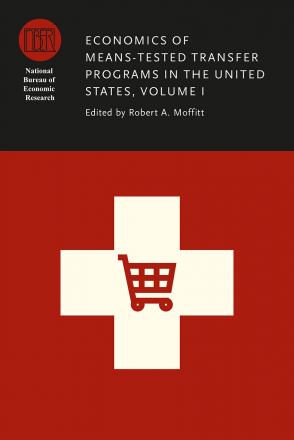 This volume collects a series of essays by prominent economists on each of the major means-tested, or welfare, programs in the United States: the Medicaid, Earned Income Tax Credit, Supplemental Nutrition Assistance, Temporary Assistance for Needy Families, Supplemental Security Income, Subsidized Housing, Training, and Early Education programs. Each essay covers the institutional history of a program, the policy issues surrounding it, its rules and regulations, its history of expenditure and caseloads, and, most importantly, a summary of the research that economists have conducted on the program and the findings from that research. The volume is an update of a popular first volume in 2003 which became a reference Handbook on the shelf of all economists and policy-makers who work on, or who are interested in, transfer programs in the United States. The new volume focuses primarily on the changes in programs which have occurred since 2003 and the results of new research since that date. The volume will be a timely contribution to on-going policy discussions in Washington and elsewhere, bringing the available evidence to bear on the many issues surrounding those programs.