The Impact of Artificial Intelligence on Innovation: An Exploratory Analysis
Published Date
Copyright 2019
ISBN 978-0-226-61333-8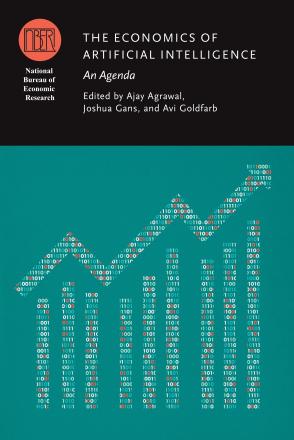 Artificial intelligence promises both to improve existing goods and services, and, by enabling the automation of many tasks, to greatly increase the efficiency with which they are produced. But it may have an even larger impact on the economy by serving as a new general-purpose "method of invention" that can reshape the nature of the innovation process and the organization of R&D. This exploratory essay considers this possibility in three interrelated ways. First, we review the history of artificial intelligence, focusing in particular on the distinction between automation-oriented applications such as robotics and the potential for recent developments in "deep learning" to serve as a general-purpose method of invention. We then assess preliminary evidence of this differential impact in changing nature of measurable innovation outputs in artificial intelligence, including papers and patents. We find strong evidence of a "shift" in the importance of application-oriented learning research since 2009 (relative to developments in robotics and symbolic systems research), and that a significant fraction of this upswing in application-oriented learning research was initially led by researchers outside the United States. Finally, we consider some of the implications of our findings, with a focus on both likely changes in the organization of the innovation process as well as for the policy and institutional responses that might be required if deep learning represents a meaningful general-purpose method of invention. From an organizational perspective, there is likely to be significant substitution away from more routinized labor-intensive research (often directed towards testing specific hypotheses in relatively small purpose-built datasets) towards research that takes advantage of the interplay between passively generated large datasets and enhanced prediction algorithms. At the same time, the potential commercial reward from mastering this mode of research is likely to usher in a period of racing, driven by powerful incentives for individual companies to acquire and control critical large datasets and application-specific algorithms. We suggest that policies which encourage transparency and sharing of core datasets across both public and private actors can stimulate a higher level of innovation-oriented competition, and a higher level of research productivity going forward.
Related
Published From Paper
- Working Paper
Artificial intelligence may greatly increase the efficiency of the existing economy. But it may have an even larger...