Introduction to "African Successes: Modernization and Development"
Published Date
Copyright 2016
ISBN 0-226-31572-X
DOI 10.7208/chicago/9780226315867.003.0011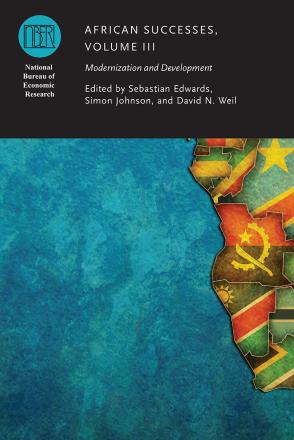 Volumes I and II in this series focus on what one might view as the pre-conditions for private sector development: peace, a stable political system, effectively functioning institutions, and a population that is healthy and educated enough to engage in production. Volume III turns to quite different dimensions of African development, including some aspects where it is possible to imagine there may even be a "late mover" advantage: finance, mobile phones, and exports. The ten papers in this volume look more closely at economics of private production, with much of the focus being on the behavior of firms. Undoubtedly, these firms operate in a difficult institutional and physical environment. Outside of natural resource exports, industries that have to compete in a world market (such as textiles and tourism) often struggle. At the same time, there exist pockets of dynamism, the most visible being mobile phones. In the banking sector, the continent's position trails significantly behind the rest of the world in terms of both allocative efficiency and access by the poor to financial services. In some places, however, there are rapid improvements, often aided by new technology.