Profile: David T. Robinson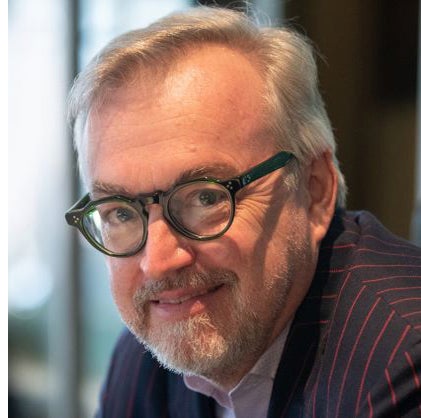 David Robinson's research interests were shaped by the fate of the small business his grandfather and father ran in small-town North Carolina in the 1970s. The enterprise was a catalog showroom; it mailed catalogs containing a range of household goods to local customers and maintained a showroom displaying samples of the products.
This type of merchandising, once common in the United States, "was built on inventory — you had to order the inventory well in advance and so you had to take a chance on what people wanted to buy the next season," Robinson recalls. Many small business owners across the country operated business models like this, but as larger players emerged most small operators were driven out of business.   
He witnessed his dad's excitement when business went well, and his sadness when things went badly.  Ultimately the business went the way of so many other catalog showrooms. The experience shaped Robinson's interest in entrepreneurship and entrepreneurial finance, eventually leading him to study for a PhD in finance at the University of Chicago, where he also received an MBA. He earned his MS from the London School of Economics and a BA from the University of North Carolina at Chapel Hill.
Robinson is the James and Gail Vander Weide Distinguished Professor of Finance at Duke University's Fuqua School of Business, research director of Duke's Innovation and Entrepreneurship Initiative, and director of the NBER's Working Group on Entrepreneurship. He is an NBER research associate affiliated with the programs on Productivity, Innovation, and Entrepreneurship and Corporate Finance.  He also organizes the NBER's annual Entrepreneurship Research Boot Camp.
Robinson is an internationally recognized expert in the fields of private equity, venture capital, and entrepreneurial finance. His work has appeared in leading academic journals in finance and economics and has been featured widely in the press.  He is also an adviser to the Swedish House of Finance in Stockholm, the Private Equity Research Consortium, and the Private Capital Research Institute. He is the former vice chair of the World Economic Forum's Global Agenda Council on Private Capital.
In his free time, Robinson enjoys cooking (and eating) extravagant meals. He is currently in the midst of repairing and restoring a Sinclair C5, an early 1980s failed attempt at an electric car developed by the late British inventor and entrepreneur Sir Clive Sinclair.