Gentzkow Receives John Bates Clark Medal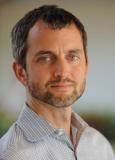 NBER Research Associate Matthew Gentzkow received the American Economic Association's John Bates Clark Medal for 2014. This annual award recognizes the American economist under the age of 40 who has made the most substantial contribution to economic thought and knowledge. This year's prize highlights Gentzkow's research contributions in "understanding the economic forces driving the creation of media products, the changing nature and role of media in the digital environment, and the effect of media on education and civic engagement."
Gentzkow is the Richard O. Ryan Professor of Economics and the Neubauer Family Faculty Fellow at the University of Chicago's Booth School of Business. He is a Research Associate in the NBER's Programs on Industrial Organization and Political Economy. He received his B.A. in 1997 and his Ph.D. in 2004 from Harvard University.
Other current NBER Research Associates who have received the Clark Medal include Daniel McFadden, Martin Feldstein, Joseph Stiglitz, James Heckman, Jerry Hausman, Sanford Grossman, Paul Krugman, Lawrence Summers, David Card, Kevin Murphy, Andrei Shleifer, Steven Levitt, Daron Acemoglu, Susan Athey, Emmanuel Saez, Esther Duflo, Jonathan Levin, Amy Finkelstein, and Raj Chetty. Three other Clark Medal winners, the late Gary Becker, Milton Friedman, and Zvi Griliches, were also NBER affiliates.