The Effect of SNAP Receipt on Household Behavior and Well-being: Evidence and Economic Interpretation
DATE: March 1, 2017 to March 31, 2021
The Supplemental Nutrition Assistance Program (SNAP) is the second-largest means-tested program in the US. Despite its importance, significant uncertainty remains about its effect on household food spending, nutrition, and well-being. This project will use new data from both government and private sources to measure these effects of SNAP and to inform economic models of household behavior. This project will not only help policymakers evaluate SNAP in its current state but will also contribute to evaluating the potential effect of proposed changes to the program's benefit levels and structure. The project's findings will be of interest to a broad community of policymakers, nonprofit organizations, and journalists. The project will contribute to the training of students in frontier methods for analyzing large-scale data and delivering insights for public policy.
The investigators will use comprehensive administrative data from the state of Rhode Island and detailed transaction records from a major retailer to study the effect of receipt of SNAP benefits on household behavior and well-being. This project will develop and implement three research designs for estimating the causal effect of SNAP receipt: an event-study approach based on fine timing, an instrumental variables approach based on the timing of certification periods, and a panel differences-in-differences approach based on legislated changes in benefit levels. The project will also develop economic models for interpreting the findings. The investigators will produce three academic articles for submission to peer-reviewed journals in economics and for presentation at academic seminars and conferences, as well as executive summaries for a broader community. The first article will study the effect of SNAP on food spending and will develop implications for the theory of consumer choice. The second article will study the effect of SNAP on nutrition and will develop implications for family health. The third article will study the effect of SNAP on administrative indicators of household well-being and will develop implications for the effectiveness of the program in mitigating the adverse consequences of poverty.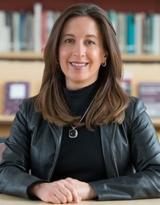 This project is supported by the National Science Foundation under grant number 1658037.