Three NBER Researchers Join CEA and Treasury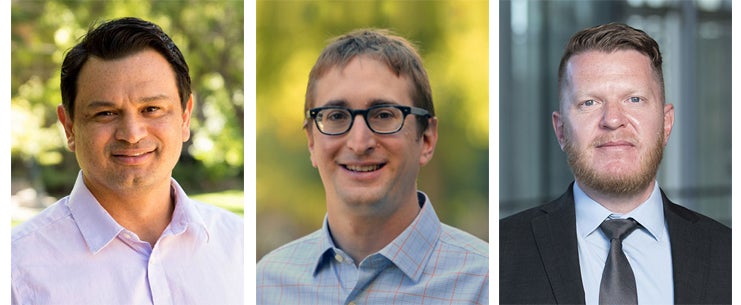 Two NBER affiliates, Michael Sinkinson of the Industrial Organization Program and Randall Akee of the Labor Studies Program and the Program on Children, have joined the Council of Economic Advisers as senior economists. Jacob Goldin, an affiliate of the Public Economics Program, has joined the US Department of the Treasury.
Sinkinson is an assistant professor of economics at the Yale School of Management. Akee is an associate professor at the University of California, Los Angeles in the Departments of Public Policy and American Indian Studies. He is also chair of the American Indian Studies Interdepartmental Program. Goldin is the Richard M. Lipton Professor of Tax Law at the University of Chicago.
All three researchers will be on leave from the NBER for the duration of their public service.