Six New Directors Elected to NBER Board
Peter Hancock, Constance Hunter, Karin Kimbrough, Anne McCants, Andrew Racine, and Ann Huff Stevens were elected to the NBER Board of Directors at the board's September 2022 meeting.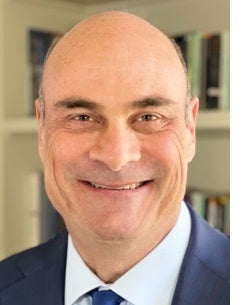 Hancock is the former president and chief executive officer of American International Group, Inc. (AIG). His long career in the financial services industry focused on the measurement and management of risk in various market settings. Prior to joining AIG, he served as the chief financial officer and chief risk officer at JPMorgan, where he led the firm's fixed income unit and founded its global derivatives business. He was also vice chairman of KeyBank and a cofounder of Integrated Finance, Limited. Hancock received his undergraduate degree in politics, philosophy, and economics at the University of Oxford. He is currently a William Pitt Fellow of Pembroke College at the University of Cambridge. He will be an at-large board member.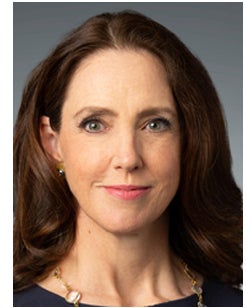 Hunter, the representative of the National Association for Business Economics, is an executive vice president at AIG. She is the global head of strategy and environmental, social, and governance initiatives, with a particular focus on strategic opportunities associated with the transition to a cleaner energy future. Prior to joining AIG, she was the chief economist at KPMG. Hunter was an undergraduate economics and sociology major at New York University and holds an MA from the School of International and Public Affairs at Columbia University. She is a member of the board of directors of the National Association for Business Economics and served as the organization's president in 2019–20. She is a lifetime member of the Council on Foreign Relations.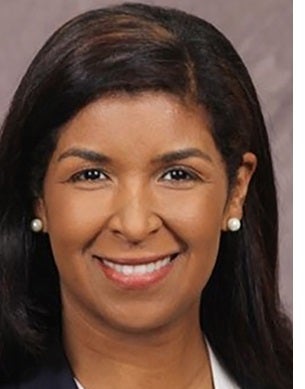 Kimbrough, another at-large member, is the chief economist at LinkedIn, a leading online professional network, where she leads a team of economists and data scientists that focuses on the intersection of economics, markets, and policy. She previously served as assistant treasurer at Google, managing director and head of macroeconomic policy at Bank of America, and as a vice president of the Federal Reserve Bank of New York. Kimbrough received her undergraduate degree in economics from Stanford University, a master's in public policy with a focus on international economics from Harvard University's Kennedy School of Government, and her doctorate in economics from the University of Oxford. She is a member of the board of directors at Fannie Mae and serves on the Academic Advisory Council of the Federal Reserve Bank of Chicago.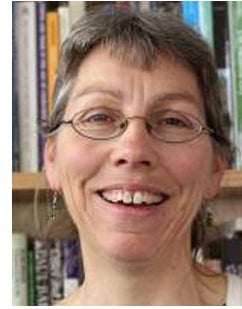 McCants, who represents the Economic History Association on the NBER board, is the Ann F. Friedlaender Professor of History and a Margaret MacVicar Faculty Fellow at MIT. She is a past president of the International Economic History Association, vice president of the Social Science History Association, and a past vice president of the Economic History Association. She is editor of the Journal of Interdisciplinary History. McCants' research focuses on historical demography, early modern trade and consumption, the provision of charity, and the links between economic growth and living standards. She received a doctorate in history from the University of California, Berkeley, a master's in economics from the University of California, Los Angeles, and an undergraduate degree in economics and European studies from Mount Holyoke College.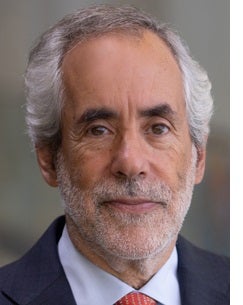 Racine is a system senior vice president and chief medical officer at the Montefiore Health System in the Bronx, New York, and a professor of pediatrics at Albert Einstein College of Medicine. A pediatrician and economist, he has carried out research on the contribution of economic factors such as poverty to the health status of infants, children, and adolescents. He is a former member of the national Committee on Child Health Financing of the American Academy of Pediatrics (AAP) and chaired the AAP's task force on poverty and child health. Racine received his PhD in economics and his MD from New York University, and his undergraduate degree from Harvard College. He completed his internship and residency in pediatrics at Boston Children's Hospital.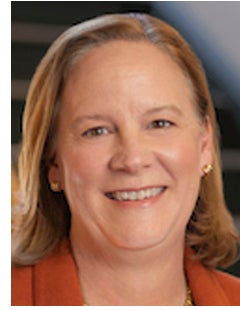 Stevens, the inaugural representative of The University of Texas at Austin on the NBER board, serves as dean of the College of Liberal Arts and holds the David Bruton, Jr. Regents Chair in Liberal Arts. She was previously a faculty member and chair of the Department of Economics and founding director of the Center for Poverty Research at the University of California, Davis. Stevens' research focuses on labor economics. She has analyzed the effects of job loss on workers and their family members as well as the dynamics of poverty spells. Stevens earned her undergraduate degree in economics and political science from American University and her doctorate in economics from the University of Michigan. She was a faculty member at Rutgers University and at Yale University before her move to the University of California, Davis.
In addition to these new appointments, the NBER board elected three long-serving members, George Eads, Jacob Frenkel, and Laurence Meyer, to emeritus status.