Lisa D. Cook Nominated to Board of Governors of the Fed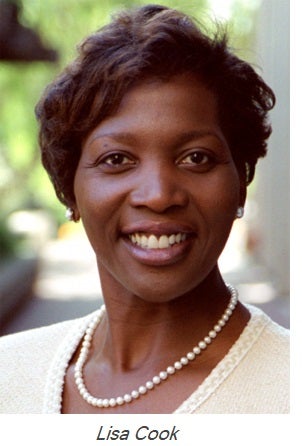 Lisa D. Cook, a professor of economics and international relations at Michigan State University and a research associate in NBER programs on Development of the American Economy and Productivity, Innovation, and Entrepreneurship, has been nominated to the Board of Governors of the Federal Reserve System by President Biden.
An NBER affiliate since 2018, Cook served as a senior economist at the White House Council of Economic Advisers under President Obama and has been a visiting scholar at the Federal Reserve banks in New York, Chicago, Minneapolis, and Philadelphia. Her research interests include economic growth and development, innovation, and financial institutions and markets.