Health Care and Health Economics Programs Merge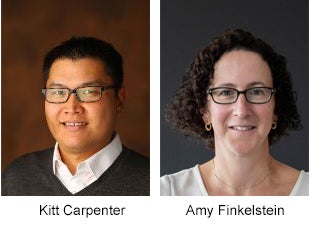 The NBER is launching a new Economics of Health Program that merges its existing programs in health care and health economics. For nearly three decades, two NBER programs have studied issues related to health and health care. The Health Economics Program, which was launched in the early 1970s, focused on the economic determinants of health capital and analyzed individual behaviors such as smoking and substance abuse that affect it. The Health Care Program, created in 1994, emphasized research on the delivery of health care by medical professionals and hospitals, and also explored the role of public and private insurance in covering the cost of this care.
In recent years, a rising share of the affiliates in each of these programs has been involved in cross-cutting research that addresses topics that historically might have fallen within the other program's remit. To recognize the growing interdependence of research on health capital, health care delivery, and the financing of health care, the NBER is launching a new Economics of Health Program that will draw together research on all of these issues. The new program will be co-directed by Christopher Carpenter of Vanderbilt University and Amy Finkelstein of MIT. Carpenter was previously the director of the Health Economics Program, and Finkelstein directed the Health Care Program. All of the affiliates of either of the prior programs — a total of 241 researchers — will become affiliates of the Economics of Health Program. The new program, which succeeds the Health Care and Health Economics programs, will hold its first meeting at the 2023 NBER Summer Institute.