Amy Finkelstein and Heidi Williams Named Codirectors of Health Care Program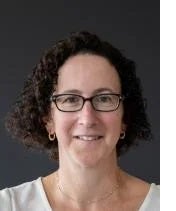 Amy Finkelstein, the John and Jennie S. MacDonald Professor of Economics at MIT, and Heidi Williams, the Charles R. Schwab Professor of Economics and Professor of Law (by courtesy) at Stanford University, are the new codirectors of the NBER's Health Care Program, succeeding Jonathan Gruber of MIT, who had directed the program since 2009. The program was launched in 2000 under the leadership of Alan Garber, who is currently provost of Harvard University, to study the markets for health care services, health insurance, and the provision of medical care. The new codirectors have studied a wide range of issues related to these program focus areas.
Finkelstein's research straddles the fields of health economics and public finance, focusing on market failures and government intervention in insurance markets, and on the economics of health care delivery.  Her work has earned her many honors, including the American Economic Association's Elaine Bennett Research Prize and John Bates Clark Medal, and a MacArthur Foundation Fellowship. An NBER affiliate since 2001, she received her undergraduate degree from Harvard College; an MPhil in economics from Oxford University, where she was a Marshall Scholar; and a PhD in economics from MIT. From 2008–2020, she served as a codirector of the NBER's Public Economics Program, and she is the cofounder and coscientific director of J-PAL North America, a research center at MIT that encourages and facilitates randomized evaluations of important domestic policy issues.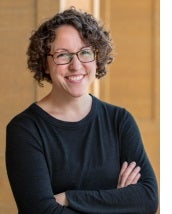 Heidi Williams' research combines health economics and the economics of innovation, with a particular focus on the drivers of technological change in the health care sector. She has studied the links between intellectual property protection, market size, and the rate and direction of innovative activity, including the allocation of private-sector R&D spending across potential treatments for various illnesses. Williams is also a MacArthur Foundation Fellow.
Williams has been an NBER affiliate since 2010. She received her undergraduate training at Dartmouth College; an MSc in development economics from Oxford University, where she studied as a Rhodes Scholar; and a PhD in economics from Harvard University.