American Economic Association Names New Distinguished Fellows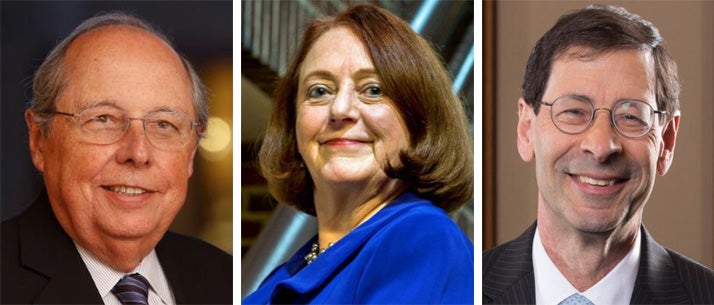 The American Economic Association has named four new Distinguished Fellows, three of whom — Guillermo Calvo, Olivia Mitchell, and Maurice Obstfeld — are NBER research associates.
Guillermo Calvo of Columbia University, a leading contributor in macroeconomics, international finance, and the analysis of sovereign debt, is a research associate in the NBER's International Finance and Macroeconomics (IFM) Program. 
Olivia Mitchell of the Wharton School of the University of Pennsylvania, who has made pioneering advances in the study of pensions, Social Security, and financial literacy, is a research associate in the Economics of Aging and the Labor Studies Programs. 
Maurice Obstfeld of the University of California, Berkeley, whose research laid the foundation for the analysis of many key issues in open economy macroeconomics, is a research associate in the Economic Fluctuations and Growth, IFM, and International Trade and Investment Programs. 
The fourth newly named Distinguished Fellow is economic theorist Drew Fudenberg of MIT.
The AEA issued a press release covering these and other award announcements.