Aguiar, Tesar to Lead International Finance and Macroeconomics Program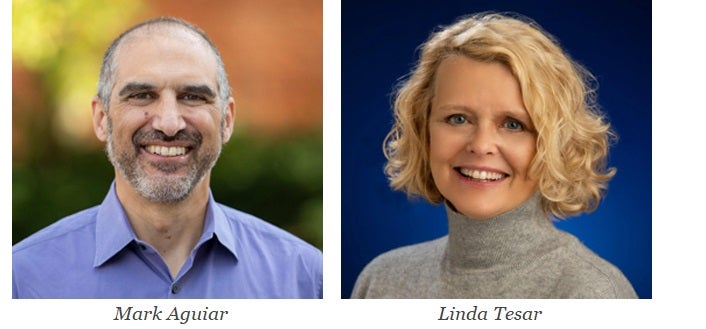 Research Associates Mark Aguiar and Linda Tesar will become the codirectors of the NBER's International Finance and Macroeconomics Program effective April 4.  
Aguiar is the Walker Professor of Economics and International Finance at Princeton University. His research spans both open- and closed-economy macroeconomics, including sovereign debt, business cycles in emerging markets, capital taxation, growth, and the microfoundations of consumption and labor supply. 
Tesar is a professor of economics at the University of Michigan. Her research has examined cross-country business cycle linkages, capital flows, especially to emerging markets, the consequences of exchange rate exposure, and global risk-sharing.
The new codirectors will succeed Pierre-Olivier Gourinchas, a professor of economics and the S.K. and Angela Chan Professor of Global Management at the University of California, Berkeley. Gourinchas will be going on leave from the university and the NBER to become economic counsellor and head of the research department at the International Monetary Fund.
Related