What Fiscal Policy Is Effective at Zero Interest Rates?
Published Date
Copyright 2011
ISBN 0-226-00213-6
DOI 10.1086/657529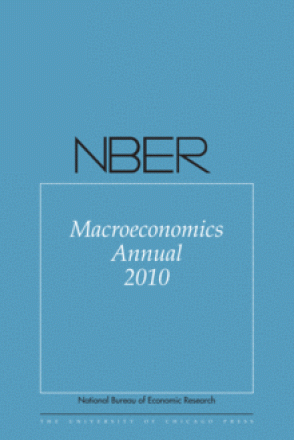 You may be able to download this chapter for free via the Document Object Identifier.
Tax cuts can deepen a recession if the short-term nominal interest rate is zero, according to a standard New Keynesian business cycle model. An example of a contractionary tax cut is a reduction in taxes on wages. This tax cut deepens a recession because it increases deflationary pressures. Another example is a cut in capital taxes. This tax cut deepens a recession because it encourages people to save instead of spend when more spending is needed. Fiscal policies aimed directly at stimulating aggregate demand work better. These policies include (1) a temporary increase in government spending and (2) temporary tax cuts directly aimed at stimulating aggregate demand rather than aggregate supply, such as an investment tax credit or a cut in sales taxes. The results are special to an environment in which the interest rate is close to zero, as observed in large parts of the world today.