Inequality and the Safety Net in American Cities throughout the Income Distribution, 1929–1940
Published Date
Copyright 2022
ISBN 978-0-226-81603-6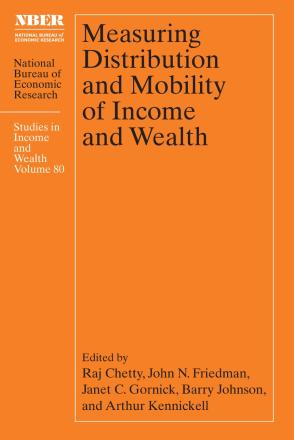 We compare three measures of inequality in cities across the United States before and during the Great Depression: gini coefficients for income in 1929 and 1933; gini coefficients for housing values in 1930, 1934, and 1940; and the share of families paying federal income taxes. Both levels and changes in housing and income ginis were strongly correlated in 1929–30 and 1933–34. However, the changes in the income gini implied increases in inequality in nearly every sample city between 1929 and 1933 while the changes in the housing gini did not. Incomes tended to become more unequal in cities located in states where income per capita fell the most. Among safety net programs, cities increased their relief spending more in areas with rising inequality. Among New Deal housing programs, the HOLC and the FHA were associated with slight increases in inequality, while the average housing values in most parts of the housing distribution rose more in areas with more FHA insurance of mortgages.
Published From Paper
- Working Paper
We explored two measures of inequality that described the full income distribution in cities. One measure is an income...