Introduction to "Measuring and Accounting for Innovation in the Twenty-First Century"
Published Date
Copyright 2021
ISBN 978-0-226-72817-9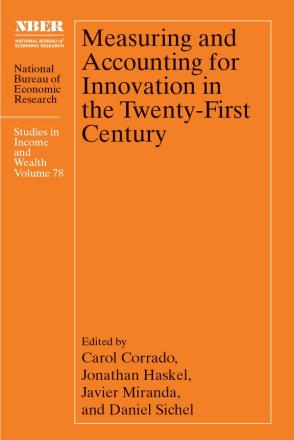 The National Income and Product Accounts and other economic statistics—designed in an age when the structure of the economy was vastly different than that of today—do not yet fully account for the wide range of innovative activity that is plainly evident in everyday experience. This limitation of our existing measurement system significantly hinders researchers, analysts, and policymakers. Better measures of innovative activity are necessary to understand the challenges and consequences of innovation and to inform the design of policies that best promote it.
This conference and volume focus primarily on the challenges of how best to measure innovation, track its effects on economic activity and inflation, and to understand how innovation has changed the structure of an increasingly digitized economy. The papers also connect back to challenges of economic measurement that long have been the subject of CRIW conferences.