Great Inflation and Central Bank Independence in Japan
Published Date
Copyright 2013
ISBN 978-0-226-06695-0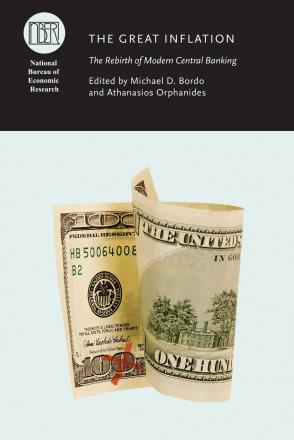 This chapter analyzes Japan's experience during the Great Inflation in the 1970s, first reviewing the 120-year history of inflation in Japan. It then describes the economic events, political developments, and monetary policy actions that resulted in the Great Inflation of 1972 to 1974. The monetary policy during this period is considered to have been a mistake. The chapter discusses why the Bank of Japan gained monetarist rhetoric and de facto independence after the mistake of 1972 to 1973, and reviews the no-inflation experience during the second oil crisis, 1978 to 1980. It also presents some econometric analysis to substantiate the arguments in the preceding sections.
Published From Paper
- Working Paper
Author(s):
Japan suffered a very high inflation rate in 1973-74. The CPI inflation rate rose to near 30% in 1974, the highest...