Financial Aspects of the United States Pension System
Published Date
Copyright 1983
ISBN 0-226-06281-3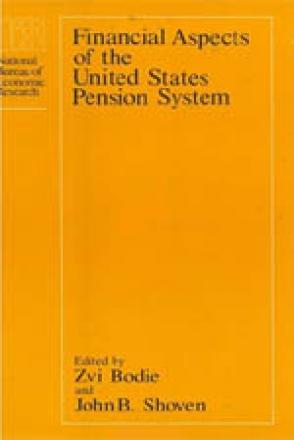 This book provides valuable information and analysis to managers, policymakers, and investment counselors in the rapidly expanding field of pension funding. American workers, too, need answers and insights on how to invest their money and plan for their retirement. Fifteen financial analysts address such pressing questions as:
-What is the current financial status of the elderly, and how vulnerable are they to inflation?
-What is the impact of inflation on the private pension system, and what are the effects of alternative indexing schemes?
-What roles can the social security system play in the provision of retirement income?
-What is the effect of the tax code and the Employee Retirement Income Security Act of 1974 (ERISA) on corporate pension policy?
-How well funded are corporate pension plans, and is a firm's unfunded pension liability fully reflected in the market value of its common stock?
Many of the conclusions these experts reach contradict and challenge popular views, thus providing fertile ground for innovation in pension planning.