Introduction to "African Successes: Sustainable Growth"
Published Date
Copyright 2016
ISBN 0-226-31555-X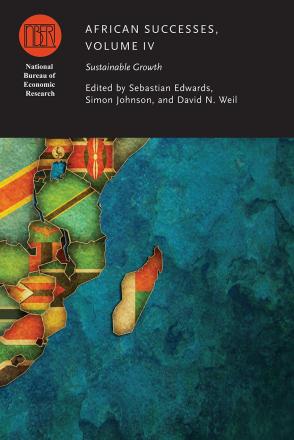 All the volumes in this series deal with some dimension of the broad question: can recent African success – in terms of economic growth and human development – be sustained? Can Sub-Saharan Africa continue to grow as in the past two decades? Did the end of the cold war provide an extraordinary one-off peace dividend? Or is there some deeper transformation of African economies that proved elusive immediately after independence but which is now firmly and irreversibly under way?
The current volume reports on research that looks more deeply at aspects of whether African growth will continue. We do not look at all aspects of sustainability – this project was not designed to produce a comprehensive picture, but rather to encourage outstanding research on questions of important current interest. The scholars who we supported took a hard look at agriculture, market development, and some particularly informative case studies. They set high standards for quality research and we hope that other scholars will find it easy to stand on their shoulders.