PhD Fellowships: Global Math Talent
This fellowship program supports graduate students in economics and economics-adjacent fields who are carrying out research on discovering and nurturing global math talent, with the broader goal of expanding the number of researchers who are working in this area. Students who receive fellowship support are freed from other responsibilities (such as teaching) in order to focus on their research, including travel for field work as needed. The fellowship program connects recipients to peers with similar research interests, building a network of potential collaborators. Matched faculty mentors with research expertise in this area complement students' advisers at their home universities.
Investigator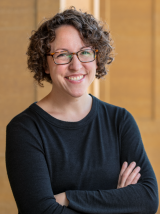 Heidi Williams is a Professor of Economics at Dartmouth College. Her research focuses on how society can best support science and innovation, and how we can best ensure that science and innovation generate broad benefits to society. She has been an NBER affiliate since 2010.
Supported by The Agency Fund Donor Collaborative grant #SA23-04-06