Introduction to "Economic Analysis of the Digital Economy"
Published Date
Copyright 2015
ISBN 978-0-226-20684-4
DOI 10.7208/chicago/9780226206981.003.0016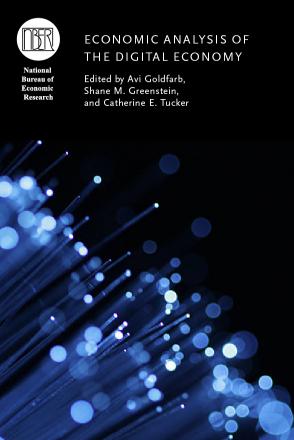 Research on the economics of digitization studies how markets change when digitization leads to reproduction at zero cost and an abundance of digital data. Digital technology has led to a rapid decline in the cost of storage, computation, and transmission of data. As a consequence, economic activity is increasingly digital. The transformative nature of digital technology has implications for understanding economic activity, for consumer behavior, for competitive strategy, for new firm formation, and for determining policy. The introduction emphasizes the three key themes of the book's chapters: Internet Supply and Demand, Economic Frictions and New Markets, and Government Policy. Each chapter is summarized and put into the context of the broader literature on the economics of digitization, providing a viewpoint on that literature. We do not view the economics of digitization as a new field. Instead, digitization research touches on a variety of fields. Research on the economics of digitization is distinguished by an emphasis on how digital technology and digital data interact with market outcomes. Specifically, economic settings transformed by digital data tend to have very low marginal costs of production and distribution, as well as lower transactions costs and market frictions, thereby raising numerous questions and issues.