Featured Researcher: Robert W. Fairlie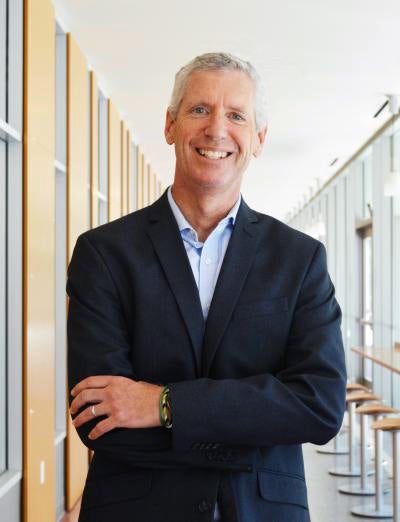 Rob Fairlie grew up on the diverse east side of San Jose, California, a child of immigrants from Canada. His father worked as a plasterer and his mother as a university administrator. Interested in labor economics and racial inequality from an early age, he broadened his research interests into entrepreneurship, education, information technology, gender inequality, and immigration as he earned a bachelor's degree from Stanford University and a master's degree and PhD from Northwestern University, all in economics.
Now a professor of economics at the University of California, Santa Cruz, Fairlie is a research associate of the NBER, where he is affiliated with the Economics of Education and the Productivity, Innovation, and Entrepreneurship programs. He is involved in several ongoing research projects to measure, create, or compile data on entrepreneurship, startups, and business ownership. He is also working on projects studying community college student success, financing college education, racial and gender interactions in colleges, and the effectiveness of EdTech in various countries around the world.
Fairlie's research on the early-stage impacts of COVID-19 on small business and on the differential impact on business owners in different ethnic and racial groups, which was distributed in the NBER Working Paper series, circulated among policymakers in Congress and federal agencies during one of the worst periods of the pandemic. His findings were used to argue for revisions to the original Paycheck Protection Program to make it more accessible to small and minority-owned businesses.  
Fairlie's work has been published in a wide variety of journals. He has held visiting positions at Stanford, Yale University, the University of California, Berkeley, and Australian National University, and he has received research funding from numerous foundations and government agencies.  
An avid mountain biker, hiker, and volleyball player, Fairlie has summited four of the tallest mountains in the contiguous United States (all over 14,000 feet).