Karen Horn Elected Chair of NBER Board of Directors, John Lipsky Elected Vice Chair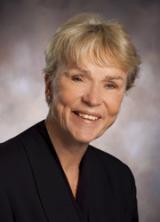 Karen N. Horn
Karen N. Horn was elected chair of the NBER's Board of Directors at the board's September 25 meeting. She succeeds Martin Zimmerman, a professor of business administration at the University of Michigan's Ross School of Business and former vice president for corporate affairs at Ford Motor Company, who had served since 2014. Horn, a partner in the Brock Capital Group, is a former chair and CEO of Bank One and a former president of the Federal Reserve Bank of Cleveland. She was also managing director and president of Global Private Client Services at the Marsh subsidiary of Marsh and McLennan. She received her Ph.D. from Johns Hopkins University and was elected to the NBER Board of Directors in 1993.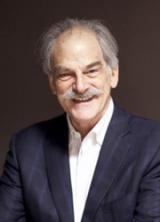 John Lipsky
The board also elected director John Lipsky, a senior fellow at Johns Hopkins' Paul H. Nitze School of Advanced International Studies, as vice chair. Lipsky, who received his Ph.D. at Stanford and joined the NBER board in 1998, served as first deputy managing director of the International Monetary Fund between 2006 and 2011. Prior to his IMF service, he was vice chair of the JPMorgan Investment Bank. Lipsky is co-chair of the Aspen Institute's Program on the World Economy and a life member of the Council on Foreign Relations.
 
Four New Directors Join NBER Board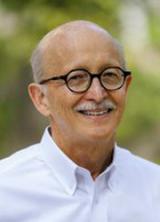 Philip Hoffman, the Rea A. and Lela G. Axline Professor of Business Economics and History at the California Institute of Technology, is the new representative of the Economic History Association (EHA). His research combines economic theory and historical evidence to explain long-term changes in politics, society, and the economy, with particular attention to economic growth and political development. He is currently studying cross-country differences in long-term patterns of economic development, the evolution of financial institutions, and the way states develop the capacity to levy taxes and provide public goods. He has served as president of the EHA and as co-editor of the Journal of Economic History, and has been a John Simon Guggenheim Fellow. He received his A.B. from Harvard College and his Ph.D. from Yale University. He succeeds Alan Olmstead as the EHA representative.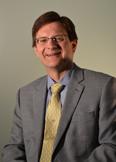 George Mailath, Walter H. Annenberg Professor in the Social Sciences and professor of economics at the University of Pennsylvania and Goldsmith Professor in the Research School of Economics at Australian National University (ANU), is the new representative of the University of Pennsylvania. His research focuses on microeconomic theory, particularly on pricing, repeated games, non-cooperative and evolutionary game theory, social norms, and the theory of reputations. Mailath is a Fellow of the American Academy of Arts & Sciences, the Econometric Society, the Game Theory Society, and the Society for the Advancement of Economic Theory. He has served on the Councils of the Econometric Society and the Game Theory Society. Mailath received his undergraduate degree from ANU and his Ph.D. from Princeton.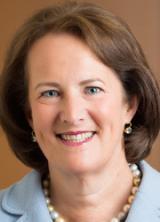 Karen Gordon Mills, a senior fellow at Harvard Business School and president of MMP Group, Inc., which invests in financial services, consumer products, and other technology-enabled businesses, is a new at-large board member. Mills served as the 23rd administrator of the U.S. Small Business Administration, 2009 to 2013, overseeing the agency's initiatives to assist small businesses during the economic recovery following the 2008 financial collapse. She is an expert on the economic health and well-being of the nation's small businesses and on U.S. competitiveness. Mills is the author of seminal research on capital markets for small businesses. She chairs the advisory committee of the Private Capital Research Institute, co-chairs the Bipartisan Policy Center's Main Street Finance Task Force, and is a member of the Council on Foreign Relations and the Harvard Corporation. Mills earned an A.B. in economics from Harvard and an MBA from Harvard Business School, where she was a Baker Scholar.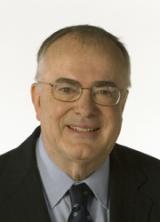 Ingo Walter
Ingo Walter, Seymour Milstein Professor of Finance, Corporate Governance, and Ethics emeritus at New York University's Stern School of Business, is the inaugural representative of New York University (NYU) on the board. In 2016, the board added NYU to the list of institutions invited to nominate NBER directors. Walter's principal areas of teaching and research include international banking and capital markets, corporate governance, and risk management. He has authored or co-authored papers in most of the professional journals in these fields and is the author, coauthor or editor of 27 books, most recently Regulating Wall Street. He received B.S. and M.S. degrees from Lehigh University and his Ph.D. from NYU.
Leah Boustan and William Collins Are New Co-Directors of the Development of American Economy Program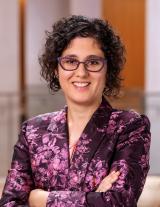 Boustan, who joined the Princeton faculty this year, previously taught at UCLA. She has been an NBER research associate since 2012, and before that a faculty research fellow since 2007. Collins, who became a faculty research fellow in 1999 and a research associate in 2004, has been a member of the Vanderbilt faculty since 1998.
    Boustan's research focuses on U.S. labor markets, with particular emphasis on the history of migration. She explores rich historical datasets to provide new context and perspective for current labor market outcomes. Her 2016 book, Competition in the Promised Land: Black Migrants in Northern Cities and Labor Markets, has been widely celebrated. Boustan received her B.A. from Princeton and her Ph.D. from Harvard.
Collins, who also is a professor of history at Vanderbilt and served as department chair 2011–14, is currently editor of The Journal of Economic History. His research focuses on the evolution of U.S. cities, racial wage differentials, and labor market dynamics. He recently co-edited, with Robert Margo, the NBER volume Enterprising America: Businesses, Banks, and Credit Markets in Historical Perspective. Collins received his B.A. and his Ph.D. from Harvard.
Gita Gopinath and Pierre-Olivier Gourinchas Are New Co-Directors of International Finance and Macroeconomics Program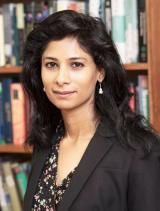 Gopinath's research spans a range of topics, including exchange rate pass-throughs, monetary unions, and sovereign debt markets. She is managing editor of The Review of Economic Studies and an economic adviser to the chief minister of the Indian state of Kerala. She received her B.A. from Lady Shri Ram College at the University of Delhi and her Ph.D. from Princeton.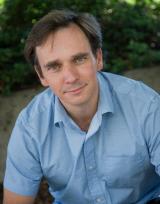 Gourinchas studies capital flows and global imbalances, debt crises, and, more generally, international macroeconomic policy. He received the Bernácer Prize, recognizing the best under-40 European macroeconomist, in 2007, and has served as a member of the French Council of Economic Advisers. He is the editor of the Journal of International Economics. A graduate of the École Nationale des Ponts et Chaussées in Paris, he received his Ph.D. from MIT.
David Autor and Alex Mas Are New Co-Directors of Labor Studies Program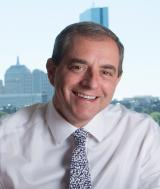 Autors research spans a wide range of issues in labor economics, including the employment effects of trade, the impact of technological change on labor demand and the wage distribution, and the effect of disability insurance on labor market participation. He is director of the NBER's Disability Research Center, a former editor of the Journal of Economic Perspectives, and a member of the American Economic Association's executive committee. He received his B.A. from Tufts University and his Ph.D. from Harvard.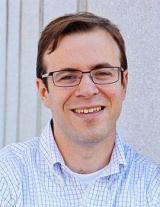 Mas has studied the impact of unions on pay and productivity, the consequences of credit market disruptions for labor de-mand by small firms, the role of fairness considerations, norms, and social interactions in wage-setting, and the links between residential segregation and labor market outcomes. He is director of the Industrial Relations Section at Princeton, and the editor of the American Economic Journal: Applied Economics. He served as chief economist of the U.S. Department of Labor in 2009-10, and as associate director for economic policy and chief economist in the U.S. Office of Management and Budget, 2010-11. Mas is a graduate of Macalaster College; he received his Ph.D. from Princeton.