2021-22 Training Fellowships
The NBER Retirement and Disability Research Center (RDRC) has two competitive training programs for junior scholars. The RDRC is funded by a cooperative agreement with the Social Security Administration through its Retirement and Disability Research Consortium.
In a typical year, the programs provide training and education for two or three pre-doctoral scholars and two post-doctoral fellows who are engaged in research focused on topics related to Social Security's Old-Age, Survivors, and Disability Insurance and Supplemental Security Income programs and related federal policies. Predoctoral scholars work at their home universities under the guidance of their dissertation advisors, while postdoctoral scholars work in-residence at the NBER. The postdoctoral fellowships are suitable for either new PhDs or junior faculty on sabbatical. The fellowships are closely coordinated with other NBER postdoctoral fellowships in complementary subject areas, including on the economics of aging (funded by the National Institute on Aging), the economics of an aging workforce (funded by the Alfred P. Sloan Foundation), and long-run fiscal policy (funded by the Peter G. Peterson Foundation). The RDRC training programs and other research opportunities made available through the NBER have supported many young scholars in pursuing research relevant to Social Security programs and populations.
2021-22 Postdoctoral Training Fellows: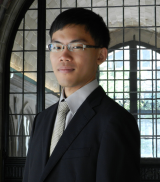 Kuan-Ming Chen is interested in a wide variety of topics in labor and health economics. He studies field experiments or reforms that serve as quasi-experiments, and then combines these estimates with microdata to build empirical models to study policy-relevant questions. His current research focuses on long-term care and its implications for families . Chen received his PhD in 2021 from the University of Chicago.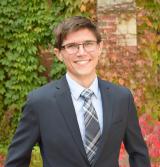 Max Kellogg studies how links between employment, health insurance coverage, and the household affect who uses and benefits from public disability insurance programs. Max will be joining the economics faculty at the University of Oslo after completing his fellowship. Kellogg received his PhD in 2021 from the University of Chicago.
2021-22 Pre-Doctoral Training Fellows: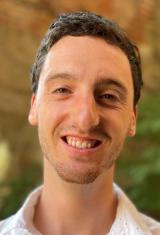 Jonathan Cohen studies unemployment insurance, including a historical German firm-side policy intended to decrease the usage of unemployment insurance as a bridge to retirement.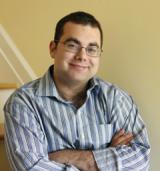 Ari Ne'eman, Harvard University
Ari Ne'eman is a PhD candidate in the Health Policy Program at Harvard University. He utilizes administrative data to study the impact of the Department of Justice's Olmstead litigation on employment and earnings outcomes for people with intellectual and developmental disabilities. He is also interested in researching long-term services and the impact of Medicaid Managed Care on people with disabilities.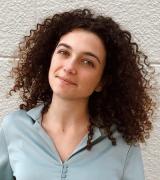 Martina Uccioli, Massachusetts Institute of Technology
Martina Uccioli studies how employment protection legislation affects workers' and firms' behavior.