2020-21 Training Fellowships
The NBER Retirement and Disability Research Center (RDRC) has two competitive training programs for junior scholars. The RDRC is funded by a cooperative agreement with the Social Security Administration through its Retirement and Disability Research Consortium.
In a typical year, the programs provide training and education for two or three pre-doctoral scholars and two post-doctoral fellows who are engaged in research focused on topics related to Social Security's Old-Age, Survivors, and Disability Insurance and Supplemental Security Income programs and related federal policies. Predoctoral scholars work at their home universities under the guidance of their dissertation advisors, while postdoctoral scholars work in-residence at the NBER. The postdoctoral fellowships are suitable for either new PhDs or junior faculty on sabbatical. The fellowships are closely coordinated with other NBER postdoctoral fellowships in complementary subject areas, including on the economics of aging (funded by the National Institute on Aging), the economics of an aging workforce (funded by the Alfred P. Sloan Foundation), and long-run fiscal policy (funded by the Peter G. Peterson Foundation). The RDRC training programs and other research opportunities made available through the NBER have supported many young scholars in pursuing research relevant to Social Security programs and populations.    
2020-21 Postdoctoral Training Fellows:
Adrienne Sabety obtained her PhD in 2020 from Harvard's Health Policy Program. Beginning in July 2021 Sabety will join the Economics Department at the University of Notre Dame as a Wilson Family LEO Assistant Professor. Some of Sabety's recent and current work focuses on opioids, including how they are used by older adults and how the exit of opioid prescribers affects patients. More generally, Sabety's research interests focus on improving the quality, access, and affordability of medical care.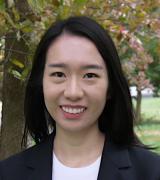 Mingli Zhong obtained her PhD in applied economics from the Wharton School of the University of Pennsylvania in 2020 and will be joining the Urban Institute following completion of the RDRC fellowship program. Zhong's research focuses on the optimal design of retirement policy and social insurance. Along with coauthors, Zhong examines the impact of the first state-run automatic enrollment retirement program in the United States, OregonSaves, and finds that the program expands coverage among workers in low-wage, high-turnover industries. Zhong has also estimated the optimal default savings rate in auto-enrollment retirement plans.
2020-21 Predoctoral Training Fellows: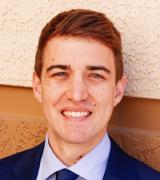 Jonathan Leganza
Jonathan Leganza is a PhD candidate at the University of California, San Diego, and will be joining the faculty at the Department of Economics at Clemson University next year as an assistant professor. In "Public Pensions and Private Savings," Leganza and a coauthor use administrative data from Denmark to study how increasing social security eligibility ages impacts savings. They find that this policy leads to longer working lives and the accumulation of more savings in private retirement accounts set aside for shorter retirement time horizons and that employer retirement savings policies play a role in shaping how individuals respond to national policy changes. More generally, Leganza is interested in answering policy-relevant questions central to the economics of aging.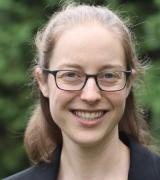 Ellen Stuart
Ellen Stuart is a PhD candidate in the economics program at the University of Michigan. Stuart has been researching how the timing of withdrawal decisions from traditional Individual Retirement Accounts (IRAs) is influenced by two tax penalties faced by account holders: the early withdrawal penalty and the excess accumulation penalty. Stuart finds that for both penalties, there are alternative combinations of age threshold and penalty rate that yield increased welfare and tax revenue, but the increases relative to the baseline policy are very incremental. More broadly, Stuart is interested in the welfare implications of tax policy, ranging from how the tax system influences household savings behavior to how to improve tax compliance.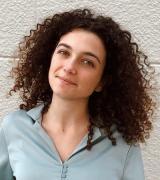 Martina Uccioli
Martina Uccioli is a PhD candidate in the economics department at the Massachusetts Institute of Technology. Uccioli's research focuses on job instability and the effects on workers' life choices, from fertility to disability insurance receipt and retirement behavior. Her work exploits the staggered implementation of an Italian law liberalizing the use of short-term contracts in a context where workers had previously had long-term contracts with high firing costs. Uccioli also studies the other side of the issue – in joint work with Andrea Manera, she shows that when employment protections for temporary workers are partially relaxed, firms reallocate innovation activity away from process innovation aimed at cutting labor costs and towards the introduction of new goods.