AN NBER PUBLICATION
ISSUE: No. 1, March 2021
The Reporter
A free quarterly publication featuring program updates, several summaries of affiliates' research, and news about the NBER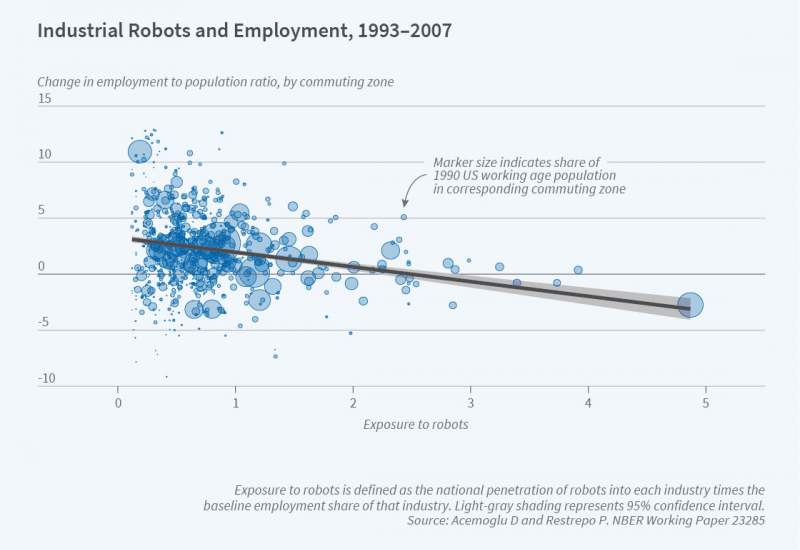 The Labor Studies Program is one of the largest and most active in the NBER. Its nearly 190 members produce more than 300 working papers in an average year. The breadth and depth of questions addressed by Labor Studies members is immense. Research touches on macroeconomic topics such as unemployment and productivity; institutional factors such as minimum wage regulations, labor unions, and globalization; and technological developments including robotics, artificial...
Research Summaries
Book
Article
Measuring innovation is challenging both for researchers and for national statisticians, and it is increasingly important in light of the ongoing digital revolution. National accounts and many other economic statistics were designed before the emergence of the digital economy and the growing importance of intangible capital. They do not yet fully capture the wide range of innovative activity that is observed in modern economies. This volume examines how to measure...
Conferences and Meetings
Article

Machine Learning in Health Care An NBER conference on Machine Learning in Health Care, supported by the National Institute on Aging, took place online on January 15. Research Associate David M. Cutler and Faculty Research Fellow Timothy Layton of Harvard University organized the meeting. These researchers' papers were presented and discussed: Suproteem Sarkar, Harvard University; N. Meltem Daysal, University of Copenhagen; Sendhil Mullainathan, University of Chicago...
Article

Industrial Organization Members of the NBER's Industrial Organization Program met February 12–13 online. Faculty Research Fellow Thomas R. Covert of the University of Chicago and Research Associates Ginger Zhe Jin of the University of Maryland and Ali Yurukoglu of Stanford University organized the meeting. These researchers' papers were presented and discussed: Andrew Butters and Jackson Dorsey, Indiana University, and Gautam Gowrisankaran, University of Arizona and...
Keep Track of New NBER Working Papers with New This Week